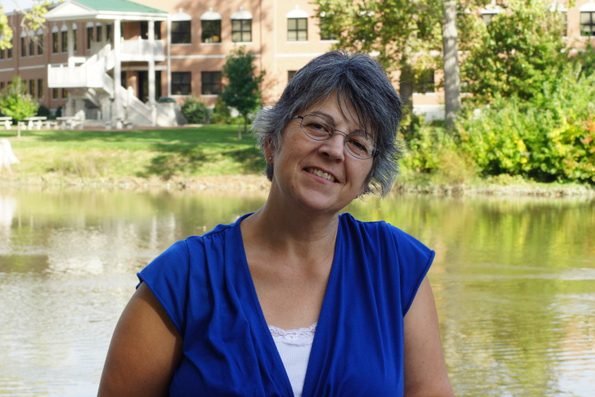 Despite the many challenges Polly and I have faced over the past 40 years, we, amazingly, still love each other. We began life together as two naïve young people mutually infatuated with one another. As most couples who have been married a long time will tell you, deep, abiding love takes time to grow. Young love is often focused on the physical, but as couples age, their love for one another becomes more complex. Certainly, the physical is still important, but love is so much more than biological needs and urges. As people age, they change. We get up in the morning, look in the mirror, knowing that the youthful beauty and virility of 40 years ago is waning. It's not that I don't think Polly is beautiful — I do — but she is much more than just a pretty face. She is my friend and confidant. She's the hand on the till when my life is spinning out of control. I am there for her and she is there for me. Oh, we still fuss and fight, often over the same things we fought about 30 years ago. Each of us is still as irritating to the other. But love forged in the fires of human experience sees beyond the irritations and personality quirks. Some days we don't like each other very much. That's life. Loves sees beyond the moment, reminding us that we have been privileged to experience a life that many will never know.
There are times when I feel guilty over being happily married. I correspond with people whose marriages are on the rocks thanks to their loss of faith. I wish I could wave a magic wand over their marriages and make them whole again, but I know I can't. Stress and loss often reveal cracks in marital relationships. Sadly, many marriages don't survive when one party says I no longer believe. Similar to the loss of a child, losing Jesus can and does cause great heartache and often leads to marital conflict. Some couples find a way to make things work, others can't find a way to build a bridge from loving Jesus together to one partner not believing God exists. For whatever reason, Polly and I were able to walk away from Christianity together. While our reasons for deconverting are different, both of us number ourselves among the godless. Sometimes, people will suggest that Polly is some sort of lemming blindly following her husband. I think there are members of her family who sincerely believe that once I am dead Polly will return to Christianity. The fact that they think this reveals that they have likely never understood Polly. She's quiet and reserved, and people often mistake her demeanor for passivity. Nothing could be farther from the truth. She is, in every way, just as committed as I am to living according to the humanist ideals. And it is this commitment that continues to strengthen our marriage.
I usually listen to Spotify when I write. Today, I am in a country mood. What follows is a song by Jon Pardi that aptly expresses the love I have Polly. I hope she enjoys it, and I hope you do too.
I wanna sweep you off your feet tonight
I wanna love you and hold you tight
Spin you around on some old dance floor
Act like we never met before for fun, 'cause
You're the one I want, you're the one I need
Baby, if I was a king, ah, you would be my queen
You're the rock in my roll
You're good for my soul, it's true
I'm head over boots for you
The way you sparkle like a diamond ring
Maybe one day we can make it a thing
Test time and grow old together
Rock in our chairs and talk about the weather, yeah
So, bring it on in for that angel kiss
Put that feel good on my lips, 'cause
You're the one I want, you're the one I need
Baby, if I was a king, ah, you would be my queen
You're the rock in my roll
You're good for my soul, it's true
I'm head over boots for you
Yeah, I'm here to pick you up
And I hope I don't let you down, no, 'cause
You're the one I want, you're the one I need
Baby, if I was a king, ah, you would be my queen
You're the rock in my roll
You're good for my soul, it's true
I'm head over boots for you
You're the one I want, you're the one I need
Baby, if I was a king, ah, you would be my queen
You're the rock in my roll
You're good for my soul, it's true
I'm head over boots for you
I wanna sweep you off your feet tonight
I wanna love you and hold you tight
Spin you around on some old dance floor