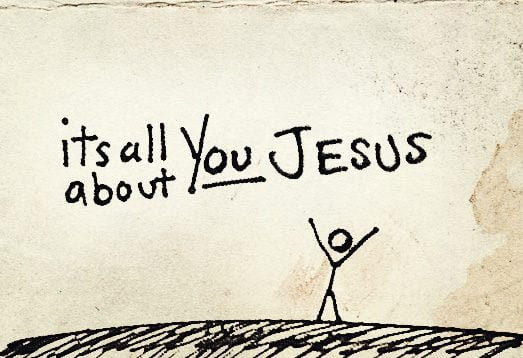 According to the Above Rubies website, Nancy Campbell is an "internationally known author, speaker, and authority on Biblical Motherhood and Family." Campbell preaches the old-time Fundamentalist  gospel of patriarchy — a world in which women marry, obey their husbands, bear lots of children, and keep the home. Recently, in a post titled A Higher Vision, Campbell detailed her vision for her children and grandchildren. Here's what Campbell had to say:
I want children who love God above all else.
I want children who are growing into the likeness of Christ.
I want children who love righteousness and abhor evil.
I want children who have a biblical mindset and stand for God's truth.
I want children who will not compromise godly standards.
I want children who will not be tainted by the spirit of this world.
I want children who will not give in to the lust of the flesh, the lust of the eyes, and the pride of life, but who will pursue the will of God.
I want children who love God's Word and love to pray.
I want children who will blaze across this world with the gospel and message of truth.

Amen.
As you can see, Campbell's vision for her progeny focuses on the Evangelical God and the Bible. Like many Evangelicals, her vision is singular and blinkered, making Campbell blind to the wonders of the world outside the narrow confines of the Christian box. All that matters to Campbell is that her children and grandchildren turn out to be good little Christians who follow the approved way of life.
I too have children and grandchildren, and like Campbell I have a vision for them. However, my vision is far different from that of Campbell's:
I want children who think for themselves.
I want children who enjoy life.
I want children who treat others with respect.
I want children who love their families.
I want children who value hard work and enjoy the fruits of their labors.
I want children who aren't afraid to stand against bigotry and racism.
I want children who will live every moment to its fullest, realizing that life is short.
I want children who value fun, pleasure, and relaxation.
I want children who will travel far and wide, enjoying the wonders of earth.
And most of all, I want children who are happy.

Amen.
Campbell's vision is one of exclusion, whereas my vision is one of inclusion. Campbell's vision focuses on right beliefs and obedience, whereas my vision focuses on embracing and enjoying life. Campbell's vision sees the goal as a room in God's celestial kingdom, where my vision sees the goal as a life well lived. Campbell envisions life as that of Pilgrim in John Bunyan's The Pilgrim's Progress. Trudge on dear Pilgrim, remembering that Heaven awaits you IF you make it to the end. What a sad way to live life, squandering the too-short time we have on earth.
I have more of a Dixie Chicks way of looking at life. In 1998, the Chicks released the single Wide Open Places. I think the song aptly describes how those of us who are rooted in there here and now view life:
Who doesn't know what I'm talking about
Who's never left home, who's never struck out
To find a dream and a life of their own
A place in the clouds, a foundation of stone

Many precede and many will follow
A young girl's dream no longer hollow
It takes the shape of a place out west
But what it holds for her, she hasn't yet guessed

[Chorus]
She needs wide open spaces
Room to make her big mistakes
She needs new faces
She knows the high stakes

She traveled this road as a child
Wide eyed and grinning, she never tired
But now she won't be coming back with the rest
If these are life's lessons, she'll take this test

[Repeat Chorus]
She knows the high stakes

As her folks drive away, her dad yells, "Check the oil!"
Mom stares out the window and says, "I'm leaving my girl"
She said, "It didn't seem like that long ago"
When she stood there and let her own folks know

[Repeat Chorus]
She knows the highest stakes
She knows the highest stakes
She knows the highest stakes
She knows the highest stakes
Wide open spaces, that's what I hope my children and grandchildren find as the meander their ways through this life. Who knows what might lie ahead. Campbell wants to keep her children and grandchildren safe within the confines of the Evangelical box. (Please see The Danger of Being in a Box and Why it Makes Sense When You are in it and What I Found When I Left the Box) While there is great comfort and security that comes from knowing everyone is safely in the box, this is no way to live and enjoy life. That's what Evangelicalism does. It confines people for life in Bible Prison, safe from the evil, sinful world. Humanism, however, opens wide the gate and says, You are FREE! Enjoy life. Embrace all that it has to offer, knowing that we don't know what tomorrow might bring. Life is like the steam rising from a radiator on a cold winter's day. It quickly dissipates into the air and then it is gone (James 4:14).  Solomon was surely right when he said:
There is nothing better for a man, than that he should eat and drink, and that he should make his soul enjoy good in his labour
….
All go unto one place; all are of the dust, and all turn to dust again. Who knoweth the spirit of man that goeth upward, and the spirit of the beast that goeth downward to the earth?
Wherefore I perceive that there is nothing better, than that a man should rejoice in his own works; for that is his portion: for who shall bring him to see what shall be after him?
….
Then I commended mirth, because a man hath no better thing under the sun, than to eat, and to drink, and to be merry: for that shall abide with him of his labour the days of his life, which God giveth him under the sun.
….
For to him that is joined to all the living there is hope: for a living dog is better than a dead lion. For the living know that they shall die: but the dead know not any thing, neither have they any more a reward; for the memory of them is forgotten. Also their love, and their hatred, and their envy, is now perished; neither have they any more a portion for ever in any thing that is done under the sun. Go thy way, eat thy bread with joy, and drink thy wine with a merry heart; for God now accepteth thy works. Let thy garments be always white; and let thy head lack no ointment. Live joyfully with the wife whom thou lovest all the days of the life of thy vanity, which he hath given thee under the sun, all the days of thy vanity: for that is thy portion in this life, and in thy labour which thou takest under the sun. Whatsoever thy hand findeth to do, do it with thy might; for there is no work, nor device, nor knowledge, nor wisdom, in the grave, whither thou goest.
Let me conclude this post with the advice I give on the ABOUT page of this blog:
You have one life. There is no heaven or hell. There is no afterlife. You have one life, it's yours, and what you do with it is what matters most. Love and forgive those who matter to you and ignore those who add nothing to your life. Life is too short to spend time trying to make nice with those who will never make nice with you. Determine who are the people in your life that matter and give your time and devotion to them. Live each and every day to its fullest. You never know when death might come calling. Don't waste time trying to be a jack of all trades, master of none. Find one or two things you like to do and do them well. Too many people spend way too much time doing things they will never be good at.
Here's the conclusion of the matter. It's your life and you best get to living it. Some day, sooner than you think, it will be over. Don't let your dying days be ones of regret over what might have been.