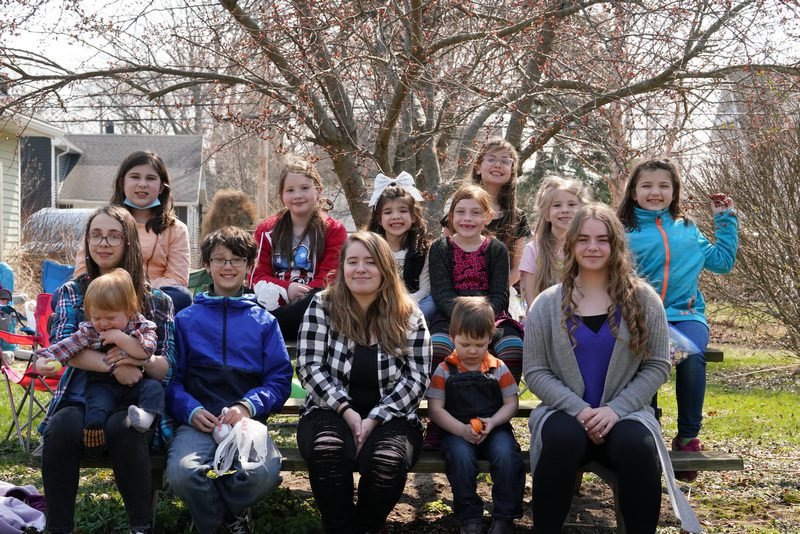 Snark ahead
Fundamentalist Christian Nancy Campbell says Christians shouldn't call their children "kids." Campbell, who operates the Above Rubies website, had this to say:
The most common word for "children" in our society today is the word "kids." Is this a word that God has chosen to call our children? We do not see it anywhere in the Bible in relation to children. In fact, if you check the 1928 Webster's Dictionary you will not find this word for children. "Kids" is a modern word, which has been added in later years.

I have to confess that for a long time, I also used this word. I did not like the word and never felt that it was right, but I succumbed to the trend around me. How easily we do things just because everyone else is doing them, without thinking whether it is actually the best thing to do!

However, there came a time when I was challenged. I read an article about a sheep farmer in New Zealand. This farmer had diversified into raising goats, as well as sheep, and he noticed an interesting comparison. The ewes remained close to their lambs, watching them while they fed. He noticed, however, how the goats herded their young together in one spot on a knoll of a hill and left them while they went off to forage for the day. They did not provide the same individual attention which the sheep gave to their offspring.

My mind ticked over as I read this, but before I accepted it, I thought I should check out if it was really true. I asked my father who is an authority on sheep. He was the World Champion Sheep Shearer in his younger days and has shorn over a million sheep in his lifetime.

"Yes," he said, "Sheep will never go further than earshot from the little lambs."

I was very challenged. Has "kids" become the accepted word for children today, because we have become a generation of "goat mothers"? Instead of staying close to their lambs, thousands of mothers drop them off at nurseries and daycare, leaving their little "lambs" to fulfill their own careers. This is "goat mothering." No wonder we call our children "kids"!..

…After realizing all this I decided that I did not want to be part of the goat company. I did not want to impose the goat character upon my children. Our children should be different from the children of the world. I therefore made an effort to stop using the word "'kids." And now I hate to hear other people using it.

Let's start a revolution and eliminate the word "kids" from our society!
I've got a better idea. Let's start a revolution and eliminate crazy Fundamentalist ideas from our society! I just checked an old Webster Dictionary and it didn't have words like computer, Internet, website, or blog. Using Campbell's dictionary logic, shouldn't Christians refrain from using a computer, accessing the Internet, building a website, or having a blog?  Oh Bruce, that's stupid. Yep, it is, just like Campbell's assertion that calling children kids is akin to saying they are goats.
In Part Two of her anti-kids-word article, Campbell lists a number of "Biblical" names parents could call their children:
Gifts
Blessings
Heritage of the Lord
Fruit of the Womb
Beloved Fruit of the Womb
Rewards
Arrows
Olive Plants
Sons who are Mature Plants
Daughters who are Polished Cornerstones
Signs and Wonders
Lambs
Work of God's Hands
Godly Seed
Glory
Crown
Campbell forgot one . . . tax deduction.
Fundamentalist Catholic Marian Horvat thinks calling children kids is vulgar:
It was in the 1960s and 1970s that a slang term began to be introduced in certain circles that were trying to be up-to-date and modern. I am talking about the introduction of the word 'kids' used to refer to children…

…The word is all-pervading – "Buy Big Kids or Little Kids shoes or boots." The implication, of course, is that we are all kids – frolicking little goats that never grow up. Then there is the "Big Songs for Little Kids" – gospel music for little goats?

Even nice restaurants, museums and exhibitions have taken to using the term: "Kids' meals available," "Kids under 12 enter free." Book titles justify the word for parents and offspring: we have Real Kids' Readers, Diary of a Wimpy Kid, The Everything Kids' Cookbook, and so on.

I realize that there will be critics who think I am overstating the ills of saying kids and not children. "There she goes again, making a mountain out of a molehill, nitpicking about what to call your kids as the world falls apart around us."

Children, not kids, please… No, I am not just being finicky and pernickety. There are certain principles at stake in the matter.

Today we hear much about the importance of the dignity of man. At the same time, we adopt language, customs and dress that persistently reduce the dignity of men and women.

Need I recall the daily clothing of men and women – the unisex sweat suit, the tiresome blue jean and t-shirt, the perpetual tennis shoes – that diminish the dignity of men and erase differences in professions and social levels? Not to mention the immoral women's fashions that give even teenage girls the appearance of women of the street, not children of God.

Our customs have likewise been transformed: Gone are the formal greetings, the polite address of Mr. Jones or Miss Greene, gentlemen opening doors for ladies, and so on. The list is interminable and gloomy for those – like my good Readers – who oppose the hippy Cultural Revolution of the 1960s and do all they can to oppose and fight it in the ambiences of their own homes.

But the Cultural Revolution does not just influence customs and clothing. The same leveling, vulgarizing trend has found its way into daily language, habituating a generation to accept common and egalitarian forms of speech. Men and women are addressed ambiguously as guys. Persons are said to crack up instead of laugh. They are no longer described as blushing, but turning red. Instead of distinguishing an event with an appropriate adjective, everything is cool – to the point that the word has no meaning. And children are, of course, just kids.

Young goats… Unfortunately, the term applies in many cases. Many children prance around, careen and react spontaneously to every stimulus or feeling like mountain goats, instead of well-disciplined boys and girls. Perhaps there is a lesson in the tendencies to be learned here: If you anticipate your children acting like young goats, call them kids. If you want your offspring to behave with decorum and Catholic manners, please call them children…
The damnable 1960s and 1970s, they are to blame for e-v-e-r-y-t-h-i-n-g.  We baby boomers sure have fucked up the world. Children are now routinely called kids. Surely this is a sure sign of the coming goat apocalypse, a time when children who were called kids turn into zombie-like goats and cause untold havoc and destruction.  I beg parents to stop calling their children kids before it is too late!!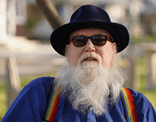 Bruce Gerencser, 65, lives in rural Northwest Ohio with his wife of 44 years. He and his wife have six grown children and thirteen grandchildren. Bruce pastored Evangelical churches for twenty-five years in Ohio, Texas, and Michigan. Bruce left the ministry in 2005, and in 2008 he left Christianity. Bruce is now a humanist and an atheist.
Connect with me on social media:
You can email Bruce via the Contact Form.
Your comments are welcome and appreciated. All first-time comments are moderated. Please read the commenting rules before commenting.