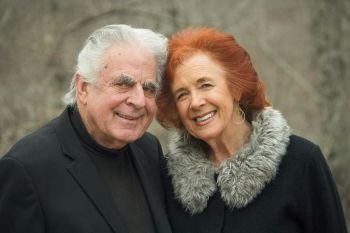 Many women don't like this phrase [keepers at home]. Even Christian mothers. And yet it's in the Bible! Isn't that amazing? However, I think it comes down to the fact that we either believe the Bible or we don't. If we believe the Bible we must receive every word as the living, breathing Word of God. It is an eternal Word. It is as up-to-date as tomorrow's newspaper!
Therefore, if you believe the Bible, would you like to come with me on a little word study? Let's look into this phrase and see what it really means, shall we?
The phrase "keepers at home" in Titus 2:5 is translated from two different earlier manuscripts.
The first Greek word is oikourogo, coming from two words:  "oikos" meaning "home" and "ergon" meaning "to work." The word literally means HOME-WORKERS!
I am a great believer in working mothers. However, we must know the place where God wants us to work. It's in the home. It says "home-workers," not "career workers."
The home is not a prison to lock us away from all the wonderful things we could do in this life. The home is where we CAN DO all the wonderful things that will bless our own lives, the lives of our family, and many others.
The home is a place of function and action. It's a place of nurturing where we have the privilege of nurturing and teaching the children God gives to us. It is also a place of creativity where we can accomplish all the creative ideas God brings to our minds. It's the most exciting place in the world. We make our own hours and are free to create. We are not bound to an employer (submitted to another man rather than our husband).
That's why we are workers in the home. We are not lazing around, but working. As we work, ideas come to us to do things in a better way. God gives us anointed ways to teach and minister to our children. Solutions come to us to solve problems in our family life. Inspiration comes to our hearts about hospitality and how we can reach out to the lonely, hurting, and those who need encouragement.
— Nancy Campbell, Above Rubies, Keepers at Home, August 2, 2017