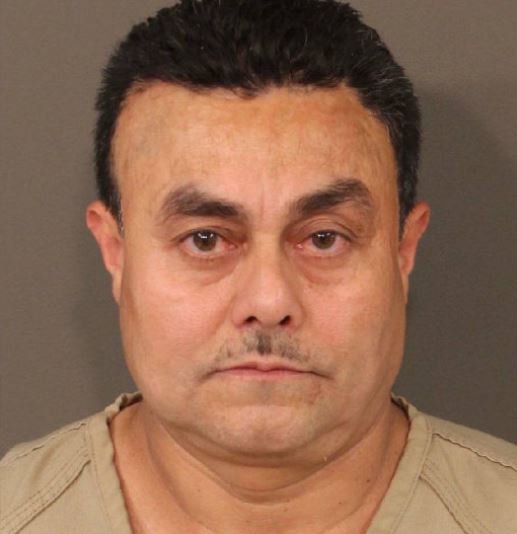 The Black Collar Crime Series relies on public news stories and publicly available information for its content. If any incorrect information is found, please contact Bruce Gerencser. Nothing in this post should be construed as an accusation of guilt. Those accused of crimes are innocent until proven guilty.
Guillermo Quintanilla, pastor of El Shadai Church of God (which rented space in Reformation Lutheran Church's building) in Canal Winchester, Ohio, has been charged with "rape, sexual battery and two counts of gross sexual imposition."
The pastor of a church near Columbus is being held in jail on a $1 million bond after being accused of sexually assaulting three young girls, reports say.

Guillermo Quintanilla, 47, pastor at El Shadai Church of God in Canal Winchester, is charged with rape, sexual battery and two counts of gross sexual imposition, all felonies, according to 10tv.com.

Court documents show a mother told investigators that Quintanilla assaulted her daughter a few times per week over four years, beginning when her daughter was 8 years old, WSYX Channel 6 reports.

Two other victims came forward with accusations against Quintanilla after police began investigating, with one being abused beginning at age 6, reports say.

Quintanilla is accused of pushing one of the victims to the floor of his office in an attempt to keep her from telling anyone about the assaults. He reportedly hit her in the face several times, threatened to rape her, and to kill her and her mother, according to WCMH Channel 4.

The pastor denied assaulting the girls but told police if he touched the girls' private parts, it was by accident, WCMH reports.
A September 5, 2018 Columbus Dispatch report states:
A Columbus pastor has been sentenced to eight years in prison for sexually abusing three preteen girls at his East Side church.

Guillermo Quintanilla, 48, entered an Alford plea in Franklin County Common Pleas Court on Tuesday to three counts of gross sexual imposition.

The sentence, imposed by Judge Laurel Beatty Blunt, was recommended by prosecuting and defense attorneys as part of a plea agreement. In an Alford plea, a defendant doesn't admit guilt, but concedes that prosecutors have enough evidence to gain a conviction.

Quintanilla reached the plea agreement as jury selection was about to begin for a trial on the charges. Six other counts of gross sexual imposition, as well as one count each of rape and sexual battery were dismissed as part of the deal.

After he is released from prison, he will be required to register as a sex offender every six months for 25 years.