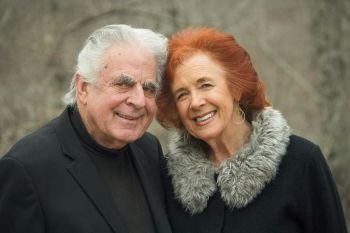 Maybe you've been longing for this day. Or maybe it's a surprise! Maybe it wasn't the news you wanted to hear! Whatever the reason, I want to remind you that it is a MIRACLE FROM GOD. God is the author of this life. He destined this child. He has plans and purposes for this precious one. Let's contemplate on the MIRACLE.
God chose you to be the MOTHER of His child. God is INTERESTED in every minute detail of your baby, from creating every part of his/her body in the womb to His plans for his/her life in the future
— Nancy Campbell, Above Rubies, It's a Miracle!, March 13, 2017
---
If, as Nancy Campbell believes, the Bible is a Christian-God-inspired and inerrant text, and everything found within its pages is true, what can we can conclude about God and his supposed interest in every minute detail of the lives of infants? What conclusions can we come to about God's love for children? Is God who Campbell says he is? Is God really pro-life? Is he really L-O-V-E?
I agree with Campbell in one respect: women becoming pregnant is quite an event. One might wonder, though, if the God who created this process failed human engineering class. Surely, there are better ways to bring new little humans into the world. God impregnated Mary without Joseph's sperm and the messy act of sexual intercourse. Why couldn't God do that for all women? And while he's at it, why can't God make sure every fertilized egg implants in the endometrium. Campbell and other Evangelicals rail against abortion, yet God's inability — he is the First Cause, he who opens and closes the womb, right? — to ensure implantation make him the number one abortionist in the universe. It seems, based on the evidence, that God is one shitty miracle worker.
Campbell says that God has a destiny and a plan for every child — what that plan and destiny is, Campbell does not say. So, we must let the Bible and history tell us God's wonderful, awesome plan for every miracle child. Can anyone reasonably conclude that God means good for children, that he loves them, and as he does for the sparrow, cares for their every need? In Genesis 6-9, we find the story of Noah and the flood. By Noah's day, millions of humans lived on planet earth. All of them were the descendants of Adam and Eve and their children's incestuous relationships. These descendants began having sexual relationships with fallen angels, producing what the Bible calls giants. God became so incensed over this (Why didn't God kill off the angels instead of killing everyone?) that he decided to kill everyone save Noah, his wife, sons, and their wives. (No children?) Out of the millions of living people, God chose to save only eight. Left to drown were millions of dogs, cats, puppies, kittens, hamsters, guinea pigs, and lots of children and pregnant mothers. If God is pro-life and deeply interested in the welfare of babies, why did he drown countless babies and fetuses in the flood?
How about the story of Moses and the Israelites in Egypt? Let my people go, Moses said to Pharaoh. Using ten plagues to make his point, God:
Caused the waters of Egypt into blood
Caused frogs to inundate Egypt, including their cooking ovens and beds
Caused a plague of lice
Caused flies to swarm the land of Egypt
Caused the cattle to become diseased
Caused the Egyptians to be infected with boils
Caused large hail to fall on Egypt, killing countless people
Caused a swarm of locusts to destroy Egypt's crops
Caused three days of darkness to fall on Egypt
and — drum roll please — number 10: God killed the first-born child of every Egyptian family (and any Israelites who didn't put blood above the doorposts of their home).
Who killed these babies and children? God did. The very same God that Campbell says is pro-life and the very same God who has a destiny planned for every baby. I guess being murdered in your home is a "destiny" of sorts, but I suspect Campbell is using the word "destiny" in a positive sense. Wanting to pump pregnant women full of Jesus, Campbell wants these women to know that the awesome God of the universe has a wonderful, super-duper plan for their fetuses.
Everywhere you look in the Old Testament, you see God smiting and killing people for their sins. Some of those who got on God's bad side were non-combatants and innocent civilians. Did God give them a pass, punishing instead those who actually pissed him off? Nope. On multiple occasions, God commanded men, women, children, and fetuses be killed, regardless of their culpability. Can it really be said that God is interested in the minute details of the lives of babies — or anyone else for that matter?
Well that's the Old Testament, Bruce. Fine, let's talk about the slaughter of all the children under the age of two by Herod at the time of Jesus' birth. Herod did it, not God, Campbell might say. What a minute. I thought God has a divine plan for every baby? Was his plan for these children to be born to loving parents only to have them hacked to death a year or two later?
And what can I say about the book of Revelation, one of the most anti-human, anti-children, anti-babies books in the Bible. Campbell, a Bible literalist, believes that Jesus will one day judge and destroy the human race — except for those who are Christians, of course. Revelation is the script for God's upcoming horror show. Will pregnant women or children get a pass and escape God's violent, bloody temper tantrum? Not according to the Bible. Again, how can an honest reader of the Bible conclude that God is the least bit interested in babies and children?
Consider modern history for a moment. Think of all the wars, genocides, famines, and plagues. If the Christian God holds the world in the palm of his hand, and nothing happens apart from his purpose and plan, what conclusion must we come to about God's actions throughout human history? Does the evidence at hand suggest that God is loving and kind, and, as Campbell implies, has an awesome plan for EVERY baby? I wonder what Nancy Campbell would say to this mother and child: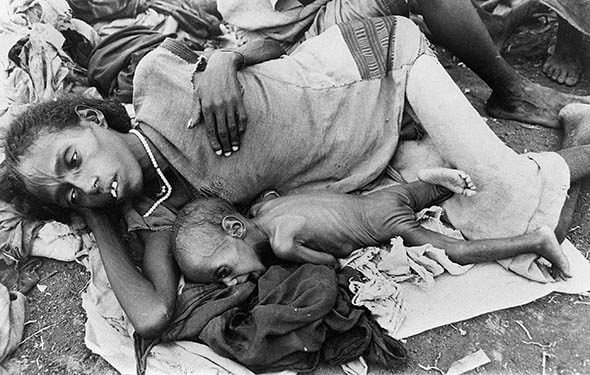 Pray tell, exactly what is God's wonderful plan for this woman and her child? This child had only known suffering and pain. Where is Campbell's wonderful, action-figure God?
I urge mothers to steer clear of the Nancy Campbells of the world. They are snake-oil salesmen, selling a God that does not exist. There is no God who has a plan for your children. There is no God who has a wonderful destiny for your children. Your children's futures depend on you and your fellow humans. It's up to us. We are the only gods who can love and care for children. Surely, this is good news, yes? Imagine how it would be for mothers and their children if Campbell's God is real? Imagine how awful it would be if the "kind, loving" God of the Bible acted today as he did in the Bible and throughout past human history. Thanks be to the gods, he is not real. We, collectively, hold the future of our progeny in our hands. It is up to us to build a world where love, kindness, and peace provide a foundation for children to grow and mature. The God-sellers have had their day, Time for us to, as John Lennon so wonderfully wrote:
Imagine there's no heaven
It's easy if you try
No hell below us
Above us only sky
Imagine all the people
Living for today… Aha-ah…
Imagine there's no countries
It isn't hard to do
Nothing to kill or die for
And no religion, too
Imagine all the people
Living life in peace… You…
You may say I'm a dreamer
But I'm not the only one
I hope someday you'll join us
And the world will be as one
Imagine no possessions
I wonder if you can
No need for greed or hunger
A brotherhood of man
Imagine all the people
Sharing all the world… You…
You may say I'm a dreamer
But I'm not the only one
I hope someday you'll join us
And the world will live as one