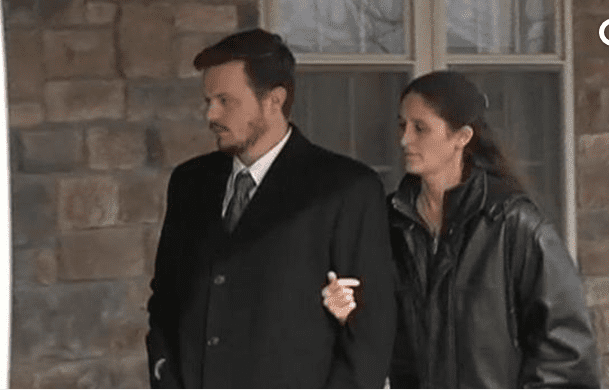 Rowland Foster is the pastor of Faith Tabernacle Congregation in Mechanicsburg, Pennsylvania. Believing that God alone heals the sick, Foster teaches congregants to pray and seek God's divine intervention in their medical maladies. This belief has led to several deaths, including the pastor's two-year-old granddaughter. NBC 10 reports:
A pastor in a fundamentalist Christian sect that rejects doctors and drugs has been charged in the death of a child — his own granddaughter — from medical neglect. The novel prosecution is raising hopes among some advocates that it might spur change in a church that has resisted it.

Faith Tabernacle Congregation has long told adherents to place their trust in God alone for healing. As a result, dozens of children, mostly in Pennsylvania, have died of preventable and treatable illnesses. Church members reject modern medicine as a bedrock tenet of their faith, even as some have faced manslaughter charges in child deaths dating back 35 years.

Until now, though, no leader in the sect has ever faced charges.

"It could be a new tool to save the lives of these children," said Rita Swan, one of the nation's top experts on faith-based medical neglect. She leads the group Children's Healthcare is a Legal Duty, which works to eliminate religious exemptions in state laws requiring parents to provide appropriate medical care.

With a routine course of antibiotics, 2-year-old Ella Foster would have almost certainly beaten the pneumonia that took her life in November. But her parents refused medical care, and she succumbed shortly after they asked the Rev. Rowland Foster to anoint her.

Foster, 72, pastor of a Faith Tabernacle Congregation church district in eastern Pennsylvania, was charged with a felony this month under a state law requiring clergy members, teachers and other "mandated reporters" to turn the names of suspected child abusers over to authorities for investigation. The law makes no exception for clergy who happen to be related to the abused child, as Foster was to Ella.

"He was well aware of the fact that this child was in need of medical treatment and he never reported it, nor do I believe that he ever had the intention to report it," Berks County District Attorney John Adams, whose office is prosecuting Foster, said in an interview.

….

Ella's parents, Jonathan and Grace Foster, were charged earlier with involuntary manslaughter and await trial. Police have said Jonathan Foster attributed Ella's death to "God's will."

….

Nationally, some two dozen religious sects oppose all or most forms of medical care, according to Swan's group, CHILD. The group has documented more than 300 deaths but says the number is almost certainly far higher because most are not investigated.

In Pennsylvania, more than 25 Faith Tabernacle children have died over the years.

The church operates three schools in Pennsylvania — in Philadelphia, Altoona and Mechanicsburg — that together enroll several hundred students. Teachers at the schools are required by law to report suspected abuse to Pennsylvania's ChildLine system for investigation, but it's unclear whether ChildLine has ever fielded a report from the schools.

One hindrance for prosecutors seeking accountability from Faith Tabernacle pastors and teachers is a lack of clarity in Pennsylvania's child protective services law, which was revamped after the Jerry Sandusky sex abuse scandal at Penn State.

Withholding medical care due to religious belief isn't considered child abuse under the law, which makes a charge of failure to report in that situation legally problematic, said Adams' chief deputy, Jonathan Kurland. The DA's office was able to pursue a charge against Foster because the religious exemption does not apply if medical neglect causes a child's death, Kurland said.

"If our Legislature is interested in protecting children, that needs to be changed," Adams said. "Because, to me, it is outrageous that a church teaches that medical care is not to be sought for children."
Update
April 14, 2017, the Seattle Times reported:
The leader of a Pennsylvania church that rejects modern medicine won't stand trial in his granddaughter's pneumonia death, because a judge on Wednesday dismissed a novel case that sought to hold the pastor responsible for failing to report suspected abuse.

A district judge found insufficient evidence to support the felony charge against the Rev. Rowland Foster in the November death of 2-year-old Ella Foster.

Foster serves as pastor of Faith Tabernacle Congregation, part of a fundamentalist Christian sect that instructs members to eschew treatment by physicians and the use of pharmaceutical drugs. Prosecutors had argued he should have reported the girl's condition to authorities because state law requires ministers to report suspected abuse.

The church's stance against modern medicine has resulted in the deaths of dozens of children from preventable or treatable illnesses, most in Pennsylvania, according to an advocacy group that tracks faith-based medical neglect. Their members hoped the pastor's prosecution might spur change in a church that has resisted it.

"I think there's just a lack of evidence all the way around," defense lawyer Chris Ferro said after the two-hour hearing. "This is a grieving grandfather, not a criminal."

Prosecutor Jonathan Kurland said the Berks County district attorney's office may re-file the charges.

"The Fosters failed to provide adequate medical care for Ella Foster when it would have been apparent to a reasonable person that she needed that medical care," Kurland argued to District Judge Andrea Book. "And she died as a result."

Ella Foster likely suffered from severely labored breathing and a temperature of about 104 on the day she died, police said in charging documents.

The forensic pathologist who performed an autopsy on the girl, Dr. Neil Hoffman, called her condition "quite easily or eminently treatable" and said she almost certainly would have survived had she been given antibiotics. He said she would have had severely labored breathing and a bad cough for at least a day before she died.

"The treatment could have been started within an hour or so of death and still had a high likelihood of being effective and saving the child," Hoffman testified.