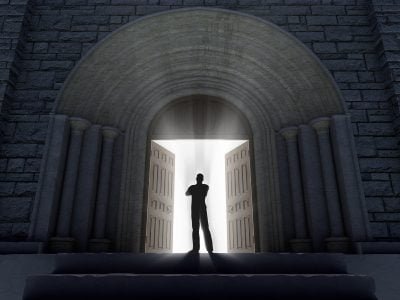 As the Black Collar Crime series makes clear, Evangelical churches have just as big of a problem with sexual abuse, rape, sexual assault, and sexual misconduct as Catholic churches do. Thanks to the internet and increasing awareness of sexual abuse, people are now more willing to speak out, and if warranted, report their assaults to law enforcement. Some victims are turning to civil courts to extract justice from their abusers and those who facilitated a climate where sexual predators could prey with impunity. Churches and their leaders are learning that it is quite expensive to ignore or cover up allegations of sexual impropriety.
I am convinced that we have yet to see the full depth and breadth of criminal conduct that has gone on behind the closed doors of countless Evangelical churches. As I think about the fifty years I spent in the Christian church, including twenty-five years pastoring Evangelical churches in Ohio, Texas, and Michigan, I am increasingly grieved over how little churches and pastors did to address allegations of sexual misconduct. Victims were routinely disbelieved or accused of lying. Why Deacon Bob would never do such a thing, Sally. Why are you lying? Sometimes, victims were believed but told to forgive their abusers. Jesus forgave you, Sally. Shouldn't you forgive Pastor Billy Bob? Other times, predators were run out of the church, and told never to come back. He's gone now, Sally. It is time to move on. That is what Jesus would want you to do. What rarely, if ever, happened was the arrest and prosecution of offending pastors, youth pastors, evangelists, missionaries, deacons, worship leaders, Sunday school teachers, and congregants.
I can only remember one instance where a predator was accused, arrested, and convicted of his crime, and this only happened after he was caught a second time sexually assaulting a teen boy. Even then, after "justice" was served, he joined up with a new Evangelical church and is "faithfully" serving Jesus. As a pastor, I regularly attended pastor's conferences and meetings. It was not uncommon to hear whispers and stories about this or that pastor being accused of sexual misconduct. I would hear stories about pastor so-and-so abruptly leaving his church, only to find out later that he was caught at a motel with a church teenager or was fucking the choir director's wife. One pastor was having sex with his secretary in his church office every Saturday while devoted members were out knocking on doors, inviting people to come to church and hear their "godly" on-fire pastor preach.  He was run out of the church, but later surfaced, as Jack Hyles' son David did, in another community busily "serving" Jesus.
Years ago, a concerned congregant told me that an unmarried man who had been attending our church was inviting young boys to spend the weekend with him on his farm. I investigated the issue and concluded that the man was probably a pedophile. What did I do? I ran the guy out of the church. I angrily told him that I knew exactly what he was. I also called the pastor of another Evangelical church the man attended and told him about the allegations. He agreed that the man, who is now dead, was likely a pedophile. Both of us thought we had done our duty by protecting church children from a predator. However, neither of us reported it to law enforcement, knowing that doing so would embroil our churches in controversy and harm the reputation and "testimony" of our respective churches. I now know that I did not do all I could have and should have done.
There were other instances of allegations of sexual misconduct or physical abuse, where I reported matters to the appropriate authorities. Later in my ministerial career, a man confessed to me that he had viciously murdered his girlfriend. I immediately called the police, who I knew were looking for him, and he was arrested. The man is now serving a life sentence in an Ohio penitentiary. Early in my ministerial career, my father-in-law, with whom I worked as assistant pastor, came to me and told me that a congregant had confessed to shaking his infant baby to death. At the time, the cause of death had been attributed to SIDS. I told my father-in-law that he should immediately report the crime to the police. He did, and the man was arrested and convicted of manslaughter.
Over my ministerial career, I became aware of child abuse on several occasions. One church member beat his children with a 2×4. One man who rode our church bus with his children, chained them to a radiator when they disobeyed. Another bus family allowed their young children to watch porn in the mornings while they slept in. I could go on and on . . . . Often, I reported these things to law enforcement or Jobs and Family Services (JFS) Other times, I tried to work my pastor magic. In retrospect, I should have reported every abuse report to the proper authorities.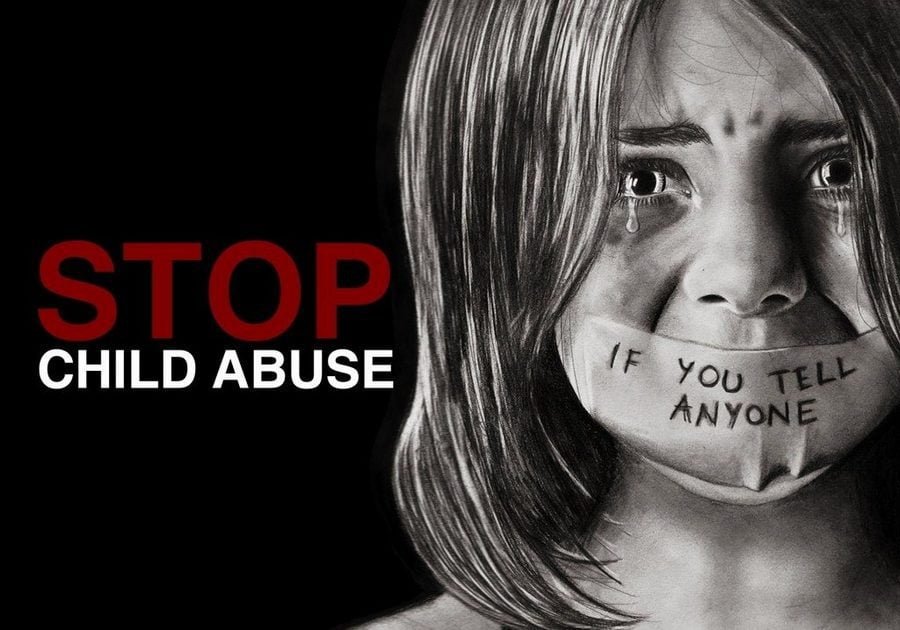 The common thread running through the anecdotal stories above and current allegations/crimes is that often pastors serve as gatekeepers for their respective churches. Congregants are encouraged to bring ALL reports of sexual misconduct or other criminal behavior to their pastor. It is up to the pastor, then, to decide whether the authorities should be called. Keep in mind, pastors are not lawyers, nor do they have investigatory authority and skills as law enforcement professionals do. Unfortunately, pastors are often treated as a jack-of-all-trades. Most Evangelical pastors are not qualified to provide competent, professional counseling to congregants, yet, countless congregants are counseled by pastors who know little more than to quote Bible verses. Pastors are often considered vast repositories of wisdom and advice. Few congregants ponder whether their trust is misplaced. When pastors hear of accusations that could tear their church asunder, their natural inclination is to protect their churches' reputations, thinking that in doing so they are protecting God.
Pastors wrongly think that they and their churches are indispensable parts of their local communities. Why, if scandal rocked the church, it would ruin our "testimony," pastors think. There are souls to be saved and chicken dinners to be served. And just like that, pastors rationalize keeping wraps on all sorts of sexual misconduct, including the sexual and physical abuse of children. Where, oh where, are pastors who are willing to sacrifice everything to stand alongside victims of abuse? Is it not better for a church to close its doors than for it to silently stand silently by while sexual crime goes unpunished? No pastor, deacon, Sunday school teacher, or congregant should be above the law. Yes, making allegations public can and will cause harm to churches and the families of abusers. But, the only way to stamp out sexual abuse in churches is for people in the know to be willing to report allegations to law enforcement and child protective services.
It is time for churches to take the gate keys away from pastors and other church leaders. It is time for congregants to be instructed to take their allegations to law enforcement and let them determine whether crimes have been committed. The duties of pastors are simple: preach, teach, and eat chicken and pie at potlucks. When pastors hear whispers of sexual misconduct that could be criminal in nature, they should not pass Go, nor should they collect $200. These men of God should IMMEDIATELY pick up the phone and call law enforcement (and if a police officer attends the church, he should NOT be the person to whom the alleged crimes are reported). Pastors shouldn't investigate, call a board meeting, accuse the perpetrator, or pray about it. All of these things can wait until law enforcement has been contacted. The only people who matter are the victims. Yes, an allegation doesn't equal guilt, but it not up to pastors and other church leaders to determine guilt; that's for police and prosecutors to do.
Local prosecutors can help prod pastors and churches along by prosecuting them if they fail to report alleged sexual abuse. Many states consider pastors and church leaders mandatory reporters, who are REQUIRED to immediately report sexual abuse allegations; not investigate and then report, not pray and then report, not get your ducks in a row and then report; not huddle with the church board and then report. Throwing a few pastors in jail for not reporting might help other pastors "see the light" concerning sexual abuse.
The days of covering up allegations of sexual abuse are over. Pastors and churches who ignore this, do so at their own peril. From jail time to million-dollar awards, pastors and churches are learning that not only did Jesus take a dim view of those who harm children, so do those of us who believe that children deserve protection from those who dare to prey on them in the name of God.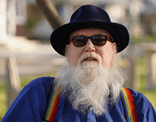 Bruce Gerencser, 65, lives in rural Northwest Ohio with his wife of 44 years. He and his wife have six grown children and thirteen grandchildren. Bruce pastored Evangelical churches for twenty-five years in Ohio, Texas, and Michigan. Bruce left the ministry in 2005, and in 2008 he left Christianity. Bruce is now a humanist and an atheist.
Connect with me on social media:
You can email Bruce via the Contact Form.
Your comments are welcome and appreciated. All first-time comments are moderated. Please read the commenting rules before commenting.