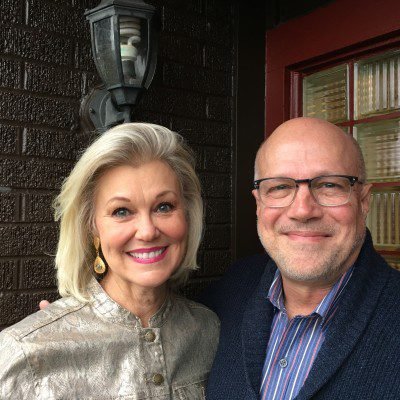 The Black Collar Crime Series relies on public news stories and publicly available information for its content. If any incorrect information is found, please contact Bruce Gerencser. Nothing in this post should be construed as an accusation of guilt. Those accused of crimes are innocent until proven guilty.
Several women have come forward, alleging that Ken Engelking, executive pastor of Morningstar Community Church in Salem, Oregon, senior pastor Scott Nelson, and several other men committed crimes by either sexually assaulting them or not reporting alleged criminal behavior by church staff and members to legal authorities, choosing instead to cover-up the crimes. The following story is  sordid tale of sexual misconduct by so-called men of God and a church's systematic cover-up of their crimes.
Lauren Hernandez and Capi Lynn, reporters for Statesman Journal, write:
"Sexual immorality" was the reason cited when longtime Pastor Ken Engelking resigned in January from Morning Star Community Church in Salem.

Four women had come forward the previous spring with allegations against Engelking, two other former church staff members and a member of an affiliated church.

In a 23-page annotated letter to the Morning Star board of directors, the women chronicled accusations of an abusive, adulterous relationship involving Engelking, and sexual assault and rape by three other men over more than 20 years, including as recently as 2010.

The church sought legal counsel, then hired a private investigator to look into the allegations. Nine months later, the board asked Engelking to resign.

Morning Star leaders declined to be interviewed for this story. In response to questions from the Statesman Journal, the board of directors provided a written statement detailing the allegations.

The statement offered an apology: "We are deeply sorry that anyone has ever experienced hurt, abuse, or felt unheard while under our care."

….

The women's letter describes a pattern of cover-up and patriarchal pressure inside the church started in 1982 and still led by Senior Pastor Scott Nelson.

In each case, the women said they were silenced by Nelson and other church leaders, pressured to not report what happened to them or do anything that could tarnish Morning Star's image.

The church's attorney said that "despite the view of some, these events are not part of a systemic culture or cover-up."

One woman, in her 30s at the time, said she was told by a church leader that it was her fault she was raped because she had been flirting and wearing a tank top. A 15-year-old girl, when she confided to Engelking that she hadn't told her parents about her assault, said he encouraged her to keep it secret.

The women say none were offered outside counseling or support after bringing forth the allegations.

Members of the clergy are mandatory child abuse reporters in Oregon. Any person younger than 18 is unable to give consent under Oregon law, so any sexual activity is considered abuse and must be reported.

But neither Engelking nor Nelson reported the incident involving the 15-year-old, not at the time it allegedly happened in 1994 or when it was detailed in the letter last year. There is no statute of limitations on reporting laws.

The women sent their letter in April 2017 to the five members of the all-male church board, including Keizer Police Sgt. Bob Trump and Marion County Commissioner Kevin Cameron.

Trump, as a police officer, is a mandatory reporter, but he did not report the abuse alleged in the letter. While Trump continues to serve on the board, Cameron told the Statesman Journal he resigned in May after the letter was received and the investigation launched.

The Statesman Journal found no reports of abuse filed by members of Morning Star or its board members with Salem Police or in Marion County court records.

Nelson, Engelking and Trump declined to comment.

The criminal statute of limitations has passed for all but one of the alleged assaults.

….

Engelking had been a pastor at Morning Star for 31 years when asked to resign.

Two other alleged perpetrators, including one accused of rape, were allowed to quietly leave the church without repercussions. One, a youth pastor, was later ousted from a second Salem church, which determined he was involved in an inappropriate relationship.

The fourth alleged perpetrator was a member of Mike Silva International, which sponsored a 2010 mission trip to Columbia that included Morning Star members. The alleged rape was referred by Morning Star to the Silva ministry because it headed the mission, according to the board's statement.

Silva is a director on Morning Star's board.

….

When Nelson announced Engelking's resignation, he said church leadership took what it considered "appropriate action" in the mid-1990s when the first allegations were made.

But it was clear after the 2017 independent investigation and "after much prayer, fasting, tears and meetings with deep sorrow" that Engelking had to resign, Nelson told his congregation Jan. 14.

He also told them he took "full responsibility for the fact that situations were not properly addressed all those years ago."

After releasing a formal statement to the Statesman Journal, Nelson followed up with the congregation on Feb. 25, saying: "We did fail in many ways in our follow up and in our care.

"We don't control what people think about us, we simply put our eyes on Jesus and we continue doing ministry," he said. "Yeah, we've blown it, we've missed it, we failed."

Each of the four women told the Statesman Journal their lives were forever changed by the alleged assaults. They said their subsequent relationships have suffered and they continue to require therapy.

….

The youngest alleged victim said she was 15 years old when an adult pastor intern first touched her by rubbing her thigh while on a bus ride back from a 1994 church camping trip.

He pressured her to lie to her parents and meet privately with him on at least two occasions. During one outing, he pressed his body against hers while teaching her how to play miniature golf.

One night, he snuck into her home while her parents were out of town, slipping through a sliding glass door entrance to her room, she told the board.

She said he tried to convince her multiple times to lay in bed naked with him, side by side. He told her he wouldn't do anything to her, and that she was safe with him.

He allegedly got on top of her while she laid in bed, still clothed, and mimicked intercourse without penetrating her.

After he climaxed and left the home, she said she "felt sick." She remembers getting out of bed, washing her sheets and blankets, and taking a shower.

"I hate that night," she told the Statesman Journal.

She didn't immediately tell her parents. But after confiding in a church friend, the friend told her that Nelson handed over the "problem" to Engelking.

Soon after, she received a call from Engelking. She said he told her the pastor intern was moving to California. When Engelking asked if she planned to tell her parents of the assault, she replied "no."

"He said that was 'fine,' that he had dealt with it and we could leave it all behind us now," she said.

The youth pastor was "immediately dismissed" when the assault was disclosed to church officials, according to the board's statement to the Statesman Journal. The church described the alleged assault as "criminal sexual contact with a minor."

….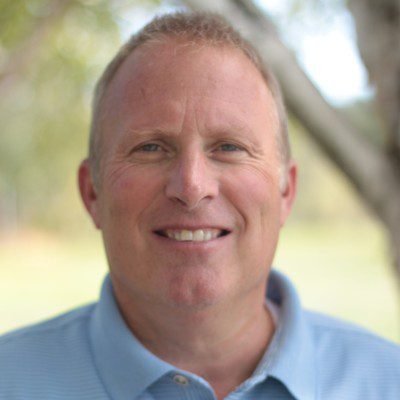 Please take the time to read the entire article here. Be prepared to weep over the injustice done to the victims. And then get angry, very angry over the fact none of these sexual predators or cover-up artists will be criminally prosecuted. I hope the victims will sue the church, forcing the congregation and its leaders to give an accounting of crimes and immoral behavior committed on their watch.