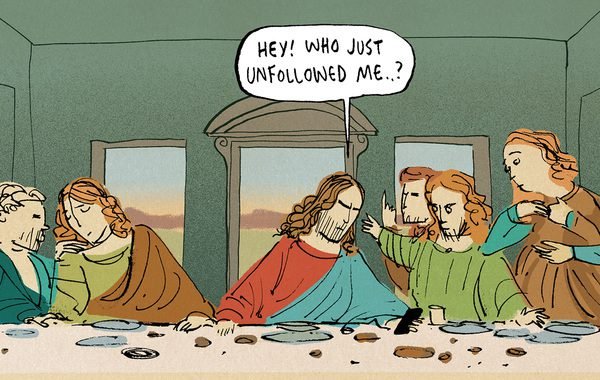 Recently, an Evangelical sent me the following via Facebook (unedited) :
Charles Spurgeon made this statement. "if sinners will be damned then let them leap to hell over our bodies if they perish let them do so with our hands around their ankles imploring them to stay let no soul go unwarned or unprayed for" I understand you were a pastor for 30 years. Judas Iscariot also spent 3 years with Jesus physically during his earthly ministry yet he never truly believed in him for salvation and forgiveness of sin. Looking at these anti-God pics you are posting makes it appear you are right in line with Judas.  Ive talked to many atheists in the Seattle area and they admit to being 2 or 3 generation atheists. And are not advocating anti-theism with anti-God photos on facebook. I cant and wont judge you. But my message to you all is this. Put complete faith and trust in Jesus Christ. He died so you wouldnt have to be separated from the Father eternally. If not like Spurgeon said STAY ALIVE! When on deathbed if you get that much of an advance warning do whatever it takes to remain alive. Spit,scream,tear sheets.fart,chew the pillow ,grab the mattress,etc once you slip into eternity without Christ your decision is FINAL.
What I want to know is this: where is my 30 pieces of silver?
I love it when Evangelicals say that they can't or won't judge me and then turn right around and judge me. Of course, their justification is that it is GOD judging me, not them.
This particular person is part of a group of Evangelicals who have made it their mission to harass me, send me emails, and leave numerous comments on my Facebook page. Not much I can do about this other than ban/block them. Well, that and make sure readers see their comments. These zealots are oblivious to the fact that their behavior leads people away from Jesus. At times, I wonder if their real goal is just to be assholes for Jesus. I suspect they are Calvinists, and if they are my salvation or lack thereof is all up to God. The same could be said for Judas. He was chosen by God to be the Son of Perdition, thus making his eternal damnation settled before the foundation of the world.
Whatever their motives might be, I love the gospel they are preaching. It will surely lead people AWAY from Jesus and his church and into the arms of atheism or some sort of non-Evangelical religion. Keep up the good work!