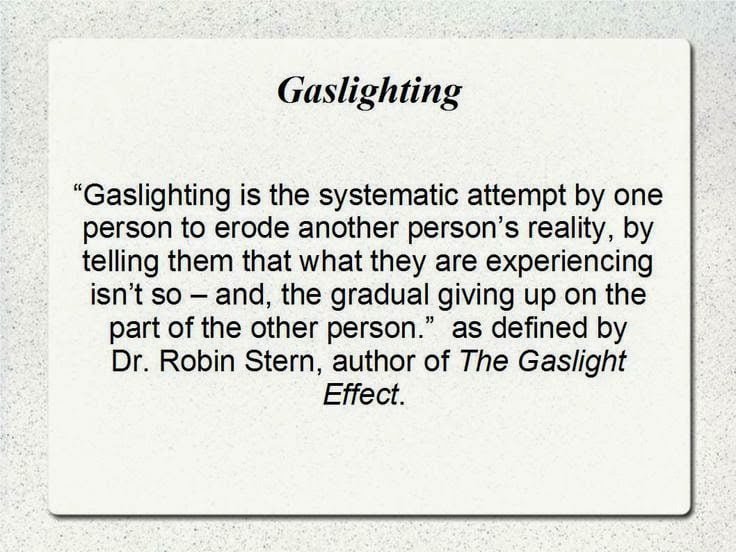 Please view expanded and updated post here.
Guest post by Melody
Some of the stories in the Bible depend heavily on the suspension of disbelief and/or on gaslighting. These tools are quite useful, as they give more credence to the stories, which is pretty important for a book that claims to be the whole truth and nothing but the truth. Suspension of disbelief is important when it comes to storytelling, as it is needed sometimes. If we all didn't suspended our disbelief, why would we ever watch or read fantasy or sci-fi? Why would we be interested in mythology or superhero movies? The characters, animals, and events in these stories are not real, as we well know, and loads of impossible things happen. Suspension of disbelief is what keeps us going. Superman doesn't exist, but we'll still give him the benefit of the doubt because we're interested in the story and the character.
But — and there is a "but" to this — if the suspension of disbelief stretches a little too far for a little too long — the tolerance varies from person to person — we stop believing in the story and instead get irritated and scornful. We stop reading or watching and feel a little cheated somehow. The promises are not fulfilled and the bubble is broken. There are many ways this can happen; I'll mention two.
Deux Ex Machina and the plot hole
These are two of the pitfalls of some biblical stories. Deux Ex Machina literally means "the god from the machine." It's a plot device that comes out of nowhere and saves the day. It can be used for any kind of new event, character or development that fixes whatever was the problem. The audience feels cheated when this happens: it seems unfair because it's too good to be true and not very believable. Deux Ex Machina tends to break the suspension of disbelief and creates an eye-roll moment instead. The plot hole has a similar effect. A plot hole is an error or gap in the story that cannot be fixed without ruining the story's own internal logic. A situation where events clash with earlier information is an example of a plot hole. Plot holes are irritating to the reader and make a story weaker. If something doesn't fit well in the story, once again the suspension of disbelief is much more easily broken, which will in turn lessen the enjoyment of the story. Other examples of this are characters who act out of character or, for instance, historical characters whose dialogue is far too modern. It becomes harder to enjoy a story when these things happen.
Gaslighting
Gaslighting is a subject which has recently received more attention. It is a form of manipulation where the person who is being gaslighted will begin to doubt his or her own memories or reasoning. It's seen as an abusive tool as the subjects will become doubtful and distrustful of, ultimately, themselves. Gaslighting is about being dismissive of someone's arguments and about invalidating people's feelings. "Are you sure it happened that way?" might be an example. It's a way of discrediting someone before they've even begun to speak. You could say it's what Job's friends do to him as they invalidate his words and talk over his arguments.
When you take this further, it might be that God is gaslighting us. "Do not lean on your own understanding." The Bible constantly warns us that as sinful people, we should not to trust ourselves, nor our sinful hearts. This is precisely what the term entails: making people doubt their own perceptions, their own lived experience, belittling their feelings or memories. The question is: who gains from this and what does the gaslighter have to gain? In a relationship the gaslighter will try to get the power, the reins of the relationship, by manipulating the other party to the relationship. If this is what God does to his own people, what does that say about Him? Why does God have to manipulate his followers in getting the power in the first place? Doesn't He already have it?
Gaslighting is a specific tactic designed to make people doubt themselves and thus grooming them to believe the other person's views and perceptions. It is something that leaders of any kind might use to their advantage to control (a group of) people. If people can't trust themselves, they will be far more likely to start trusting their leader, which is the intended goal. Cults probably use this as well. Messages to the members to not trust themselves, nor the outside world, make it easier to keep them in the fold.
Conclusion
One could say that when you de-convert, the suspension of disbelief for the Bible has been broken. You've been kind, and perhaps resilient, enough to hang on to its truths for a long time but you simply can't anymore. The spell has been broken and suddenly the Bible is riddled with plot holes. Broken promises and prophecies abound. The story no longer captivates you as it did before. You become aware of numerous problems in the storylines. You can't un-see them anymore. On top of that, the authors (or God) try to gaslight you into not trusting yourself and your own judgement. Once you realize that, you'll have a hard time going back to Biblical bliss.