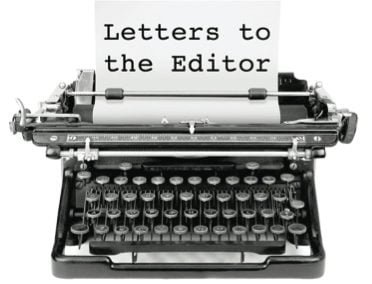 Letter submitted to the editor of the Defiance Crescent-News on October 16, 2016
Dear Editor,
Local Evangelicals often use the Crescent-News editorial page to wage war against sins they believe will cause the destruction of America. If these sins — abortion, homosexuality, transgenderism, same-sex marriage, driving while Democrat — are allowed to continue, they believe God will judge our country and remove his blessing. These same writers have spent years reminding readers that electing Barack Obama, Bernie Sanders, and now Hillary Clinton will result in the United States turning into a Communist/socialist/atheist/humanist state. Only God and the Christian Bible will do, they tell us. Ignore their words, pay the price.
During the primaries, these same people wrote letters extolling the virtues of various Republican candidates. When the dust settled, Donald Trump was left standing. Donald Trump is a misogynistic, xenophobic, racist, sexual predator with the acumen of a third grader. He offers no policy positions other than his plan to make America great again. Recently, Trump fat-shamed women, calling them names, and last week, a recording of Trump admitting that he sexually assaulted women surfaced for all to see. "Locker room talk," they say, "just boys being boys."
Many Evangelicals have decided that while Donald Trump's a vile, disgusting human being, he's exactly the kind of person God uses for his glory. "What a testament to God's wondrous grace that God can even use someone like Donald Trump," they say. Some believe that Trump is a "baby" Christian and will grow in the knowledge of the Lord. What, I ask, do these people see that the rest of us cannot? Here's a man who told the world that he's never asked God for forgiveness, yet we're supposed to believe he's a Christian? Please, stop insulting our intelligence.
If God really can use anyone to accomplish his purpose, cannot the same be said for Hillary Clinton? According to Evangelicals, Clinton's the Antichrist. Wouldn't it be wonderful if God used Clinton to accomplish his purposes? Dare Evangelicals stand in the way of God's plan for America?
Trump and his followers want to return America to the 1950s — a time when there was no God but the Christian God, Joseph McCarthy found Commies under every bed, men in white sheets ruled the South, abortion was illegal, blacks knew their place, women stayed at home, and gays stayed in the closet. Those of us who believe in progress must not let this happen.
Bruce Gerencser
Ney, Ohio
For context, here's the text of a letter that appeared in the Sunday, October 16, 2016 edition of the Crescent-News:
Destiny of nation is at stake
What is happening today is almost a fight of Biblical scale. Yes, the good versus evil mode.
If I remember right, God worked with the least likely and flawed person available. He put that person in charge to fight the fight. Samson comes to mind. Joseph's brothers selling him into slavery. Look at David, the shepherd, so young and naive, having only faith when he took on Goliath. Now look at St. Paul. When he was known as Saul, he killed Christians.
But each played a part in God's plan.
Then there is learning from your mistakes. If you don't ever see that you have made a mistake, you keep making them. Hillary Clinton has that flaw, Donald Trump doesn't. The question is will the American people see this, as I have just explained? Or will we be led to the path of self-destruction by a power-driven Jezebel?
After I wrote about the above Trump challenges, I was sitting at my keyboard thinking, "when in history was someone disgraced, demoted and ridiculed, but events took place that allowed this man to overcome his adversaries. The only name that stood out was Patton.
Then I remembered the movie of his life, done with actor George C. Scott. The scene that comes to mind is the one where he is relieved of his command. Patton says, "The world is at war and I'm not in it. This will not be allowed to happen. I will be allowed to fulfill my destiny. Let God's will be done!"
The destiny of this unique nation, at home and on the world stage, is at stake. With God's saving grace, Trump will prevail.
David Dodt
Defiance