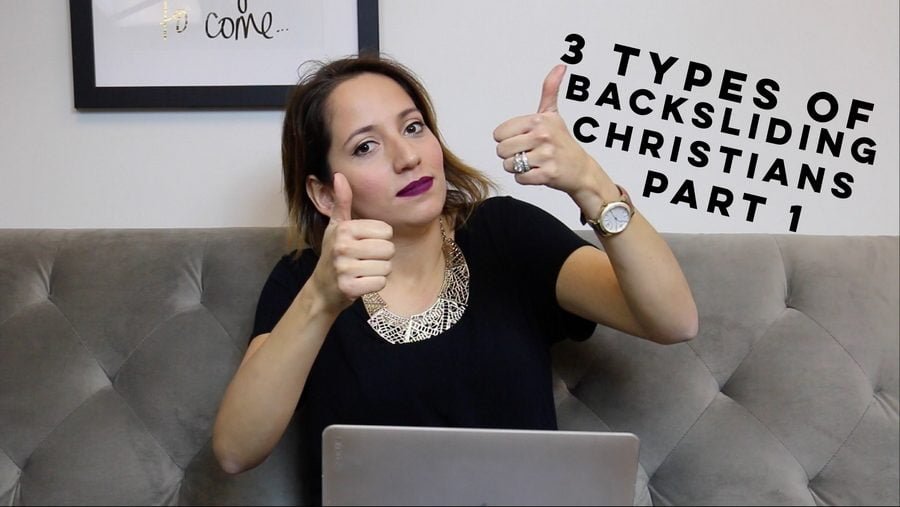 After I had my daughter Camila everything changed. I was overjoyed, overwhelmed and very scared. I was almost certain I would screw something up so I welcomed the Mommy Fear with open arms. My careless, free spirit soon became a very irritable, worrisome one. What changed?
Yes, I had a kid but there was something more. I started to remember all the negative things people would say. "Get ready for NO sleep", "This will be the hardest thing you'll do, but it'll be worth it", "You're traveling with a baby?! Good Luck!"
I began to dwell on the terrible "hardships" I was about to endure and the thought of having to be responsible for a child 24/7 almost paralyzed me with fear. I put up with the fear and things began to materialize. One night, Camila had an allergic reaction to some bananas and was hardly breathing. Jonathan quickly whisked her up from the bed and began to pray. It wasn't more than five minutes after he had prayed that Camila began to breathe normally. It was as though nothing had happened.
Did I stay by Jonathan [Evangelist Jonathan Shuttlesworth] believing in faith for our daughter? HECK NO. I was outside calling 911. It was then that I realized my faith in God needed a major tune up. Instead of resting in the peace of God knowing His promises belong to me and my children, I totally freaked out.  I allowed that Mommy Fear to fester because I thought it was normal. I read articles about the so-called "healthy fears" in parenting. The truth is, the devil will creep in wherever he's allowed. I opened the door to fear for my child and soon, it began to trickle into everything I did. My mind began to think about worst case scenarios. I could hardly sleep. I thought to be responsible meant being in fear. I was seriously wrong.
You can blame it on hormonal imbalances but deep down, the root is fear. The Bible has commanded us several times not to fear. We are not exempted as mothers. In fact, we should have stronger faith! Fear is a trait that can be easily picked up by your kids. The way you walk, talk, and act, are all affected by fear. Stop that cycle today!
Matthew 6 is one my favorite scriptures because God instructs us to not worry about a single thing. It also says in verse 33 " Seek the Kingdom of God above all else, and live righteously, and he will give you everything you need." Seek God for guidance. Ask the Holy Spirit to lead you in the way you should go. Don't allow for that fear to take control of you a minute longer. You can be a parent and not fear. Don't open the door to the devil. If you open that door a tiny little bit the devil will kick that thing open on your face. You'll have a broken nose and a ton of problems. Keep it shut by staying in God's Word. Anoint your children daily, not out of fear but in faith knowing God's Word will prevail.
— Adalis Shuttlesworth, Revival Today, The Mommy Fear, November 3, 2016