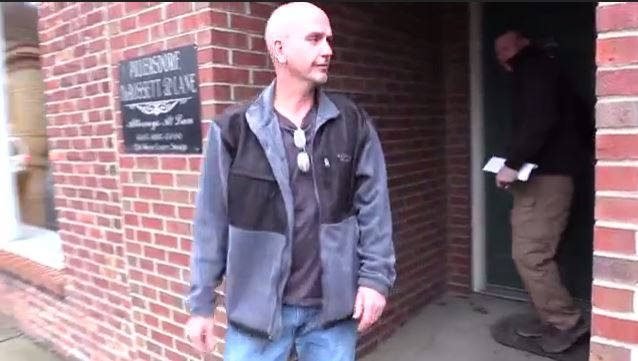 David Boyd, pastor of Wheelwright Baptist Center (link no longer active) in Wheelwright, Kentucky, was arrested and charged with "distribution of matter portraying sex performance by a minor."  LEX18.com reports:
The former pastor of Wheelwright Baptist Church has been arrested and charged with distribution of matter portraying sex performance by a minor.

David Boyd was arrested Friday morning at 9:08 a.m.

Boyd is still listed as the Director of Wheelwright Baptist Church, but we are told that he recently stepped away as pastor. Neighbors say that he stepped down around the time they saw police raiding his home and taking computers.
According to the Wheelwright Baptist Center website: (link no longer active)
David and Stephanie Boyd  are the new directors of the former Kentucky Baptist Convention-owned ministry center in the Floyd County community of Wheelwright. A native of Wheelwright, David Boyd said his "spiritual mentor" was longtime center director and NAMB missionary, Charles Wilson. The Appalachian headquarters of World Servants, a ministry with its roots in Youth for Christ, will be headquartered at the ministry center. Stephanie Boyd directs World Servants Appalachian initiative
Wheelwright Baptist is affiliated with the Southern Baptist Convention.