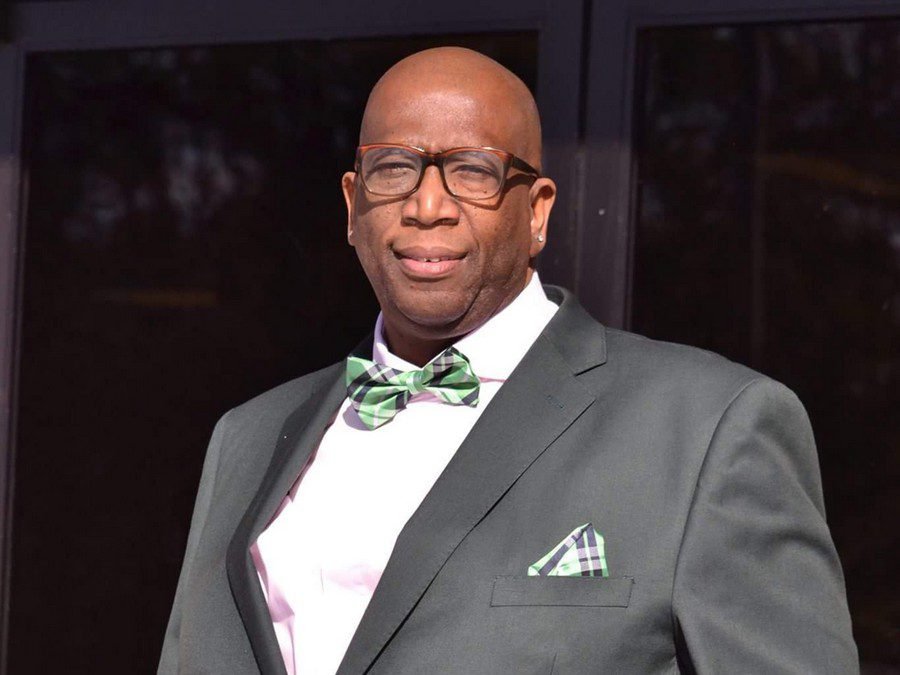 You can find the original story about Pastor Ken Adkins here.
News 4-Jacksonville reported today that Ken Adkins, pastor of Greater Dimensions Christian Fellowship in Brunswick, Georgia, was found guilty on eight of the eleven charges leveled against him:
After a six-day trial of a Brunswick pastor on sexual molestation charges, a Glynn County jury deliberated less than an hour Monday before finding Ken Atkins guilty of all charges.

Adkins showed little reaction as the judge read the verdicts. He was convicted of two counts of aggravated child molestation, five counts of child molestation and one of enticing a child. He faces up to life in prison on the charges when he is sentenced, which is scheduled for April 25.

"We were disappointed with the verdict, but we respect it ," said Adkins' attorney, Kevin Gough. "It's part of our jury system, but we will be filing a notice of appeal, obviously>

Adkins' defense on accusations that he molested a teenage boy years ago centered on whether the young man had reached the age of 16 — the age of consent in Georgia — and if he remembered the dates and events correctly.

In her closing argument, Assistant District Attorney Katie Gropper that said Adkins took advantage of the teenager and wanted to take him for everything he had – sex, women and money. She said all the victim wanted out of this trial was to be able to sleep again.

"He put himself in the hot seat where he has been drug through the mud this entire week. And you know what? He did it because he thinks it's the right thing to do," Gropper said.

The accuser, who is now 22, told the Georgia Bureau of Investigation last summer that he hadn't yet turned 15 when Adkins, who was the pastor of his church and became a father figure to him when his grandfather died, began calling and texting him. He said the relationship turned sexual in 2010, when he participated in various acts with his girlfriend and Adkins.

But Gough called into question throughout the trial whether the victim was under 16 at the time and questioned the timeline of the events.

"When children are involved, it seems it's easier to have a presumption of guilt than innocence, but that's not the law," defense attorney Kevin Gough said Monday morning during closing arguments in the trial. "Why now in 2016 does he cry out? Does it really have anything to do with Adkins being a pastor or the homosexual relationship they have?"

Gough told the jury that even if they believe that Adkins is probably guilty but it is not proven, it is their duty to acquit him.

"Where is the evidence that any criminal act took place?" Gough asked the jury. "It may be awkward at public events, church, if you return an innocent verdict, but (be) assured you should not take that into consideration."
Let me leave readers with the words of Adkins himself, spoken after the Pulse Nightclub massacre: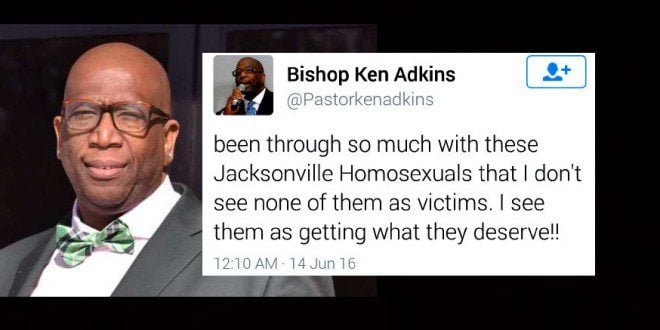 True words, pastor. Now it is time for you to get what you deserve.