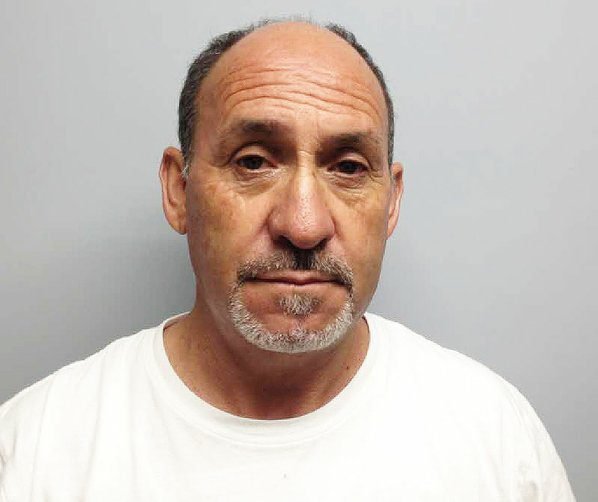 Cesar Lopez, pastor of Ministerios Soldados de Jesucristo in Avoca, Arkansas, was found guilty of second-degree sexual assault and sentenced to fifteen years in prison.
The Northwest Arkansas Democrat Gazette reports:(link no longer active)
A deputy prosecutor told jurors Cesar Lopez should have been a shepherd who guided his flock. Instead, he was a wolf who picked out his prey, she said.

"He uses his position of power for his own sexual gratification to get what he wants," Carly Marshall told jurors Wednesday as she requested the maximum sentence for Lopez.

A jury found Lopez, 60, a pastor of an Avoca church — Ministerios Soldados de Jesucristo — guilty of one count of second-degree sexual assault, a felony punishable with a prison sentence ranging from five to 20 years. The jury recommended Lopez serve 15 years.

The jury, which deliberated for four hours, acquitted Lopez of another count of second-degree sexual assault.

Lopez was arrested May 11, 2016.

The investigation began with a tip to the Arkansas State Police hotline a 15-year-old girl and a 16-year-old girl had been molested, according to a probable cause affidavit.

Investigators interviewed the 15-year-old girl, who said Lopez touched her inappropriately multiple times. She told investigators she had known Lopez since she was 6 and thought of him as a grandfather, according to court documents.

The 16-year-old girl told investigators Lopez touched her in ways that made her uncomfortable, but didn't tell anyone in case it was a misunderstanding, according to court documents.

The jury found Lopez guilty of the charge involving the younger girl.

The two girls and their families were members of the church where Lopez is the pastor.

The girls testified and prosecutors presented witnesses who said Lopez apologized and begged for forgiveness.

Lopez testified Tuesday and denied any sexual contact with the two girls when questioned by his attorney Jim Rose. Lopez speaks Spanish, so an interpreter was needed.

Marshall told jurors Lopez preyed on the younger girl, who was depressed and began to cut herself to mask her pain.

Benton County Circuit Judge Brad Karren followed the jury's recommendation and sentenced Lopez to prison. Lopez will have to serve slightly more than two years before he'll be eligible for parole. He will be required to register as a sex offender.