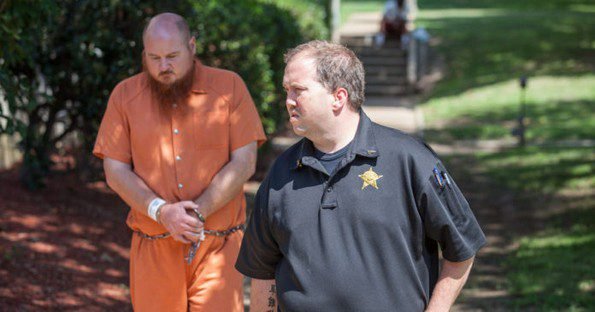 If you are not familiar with David Farren, please read, The David Farren Case: Why I Post Reports of Clergy Sexual Misconduct on Facebook.
David Farren, former youth pastor at Anchor Church, Trinity Church, Heritage Baptist Church, and Faith Baptist Church — all located in Texarkana, Texas — was charged in 2016 with sexually assaulting two teen girls. At the time, the Texarkana Gazette reported:
A youth pastor at Anchor Church in Texarkana was arrested Wednesday on three counts of sexual assault involving a teen girl. David Farren, 41, allegedly assaulted the girl when she was 16 and 17, Deputy Prosecuting Attorney Connie Mitchell said. The girl was allegedly a member of the youth group Farren headed. Miller County jail records show Farren was booked at 4:15 p.m. Wednesday. He is expected to appear before a Miller County judge Thursday for an initial appearance, at which time bail will be set. First degree sexual assault is a class A felony in Arkansas. Each of the three counts Farren is charged with is punishable by six to thirty years in prison.

….
When I publicized Farren's crimes and arrest on Facebook, his supporters came out of the woodwork, defending him from all accusations of misconduct. Today, Farren was sentenced to fifteen years in prison for his crimes. TXK Today reports:
A Texarkana pastor was sentenced to 15 years in prison Tuesday morning for sexually abusing two teen girls who were members of youth ministry groups he led at several local churches.

David Wayne Farren, 42, appeared with Texarkana attorney Jason Horton for a plea and sentencing hearing before Miller County Circuit Judge Carlton Jones. Farren pleaded guilty to seven counts of first-degree sexual assault, one count of second-degree sexual abuse and a misdemeanor count of violating mandatory reporting requirements. Farren pleaded no-contest to one count of second-degree sexual assault as well.

As part of a plea bargain, Jones sentenced Farren to 15 years for each of the nine felony counts of sexual abuse, to run concurrently, and to four days in the county jail with credit for four days served on the misdemeanor. At the end of the hearing, Farren was led from the courtroom to the jail.

Deputy Prosecuting Attorney Connie Mitchell said Farren confessed to eight of the nine felonies during an interview with Texarkana, Ark., Police Dept. investigators last year. According to a probable cause affidavit, the victim listed in eight of the felony counts first met with TAPD detectives in July 2016 when she was 20. That victim told investigators she was motivated to come forward because she worried Farren was grooming another girl. At the time of his arrest, Farren was serving as lead pastor of Anchor Church in Texarkana.

The victim told investigators she first met Farren while in middle school at Trinity Christian School and while Farren was youth minister at Trinity Church and later youth minister at Heritage Baptist Church in Texarkana. The girl said she confided in Farren in 2013 that she had been sexually abused by someone else in her past. Members of the clergy, teachers and medical personnel are required by law to report allegations of child physical or sexual abuse to a national child abuse hotline, but Farren did not.

The girl said she was babysitting Farren's children the first time he touched her sexually as she was lying on a couch under a blanket, and that he had intercourse with her on her 17th birthday in 2013. She said she and Farren had sex in his home in Texarkana, Ark., more than 20 times and that he would have sex with her in his garage if his wife was at home. She said Farren claimed he did not divorce his wife because it would be a sin. The victim reported that the abuse stopped in August 2013. The victim mentioned that when Farren began taking an intense interest in her, another girl with whom he had been "close" had left for college.

The other girl was interviewed by TAPD detectives in August 2016 after Farren's first arrest. She told detectives Farren began touching her sexually after her father died when she was about 15 and Farren was her youth minister at Faith Baptist Church in Texarkana. The second victim to be interviewed by police is named in one of the second-degree sexual assault counts. She said she cut off contact with Farren after he made a phone call to her while she was in her college dorm room. The girl said Farren's sexual conversation with her led her to "realize how he had control over her."

Farren will be required to register as a sex offender upon his release from prison and will be required to pay a fee for the registration as well as a fee for having his DNA included in state and national databases. He must serve 70 percent of his sentence before he becomes eligible for parole.