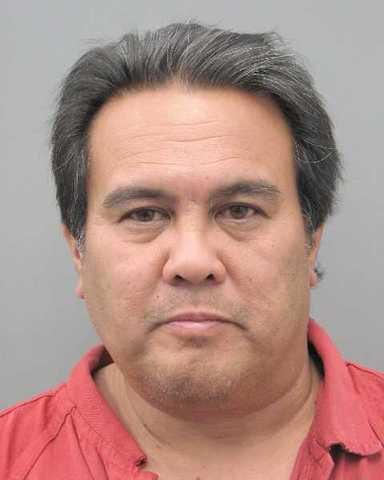 Greg Bolusan, pastor of Grace Bible Church in Las Vegas, Nevada, was arrested for robbing a Vegas casino three times since August.
Channel 8 reports:
A local man was arrested for robbing the M Resort a total of three times since August.  Henderson Police said Gregory Bolusan has stolen more than $63,000 from the casino.

According to officers, Bolusan showed a gun each time he allegedly robbed the casino cage. Police say the incidents happened on Aug. 24, Sept. 10 and Oct. 28.

The first time the cage was hit, Bolusan fled the scene without any money because when he showed the gun and demanded money, the employee took off.  The second time, he got away with $29,000.

The third time was the charm for police because although Bolusan allegedly robbed the casino of $33,000, he was caught by security at the M Resort.  That's when authorities discovered Boluson's gun was fake, police said.

Bolusan who was taken into custody by Henderson Police faces burglary, attempted robbery and robbery charges. Police say Bolusan is a pastor at a local church.
ABC-13 reports that Bolusan's wife wife worked at the casino during the time of the robberies.
Greg Bolusan is the Senior Pastor of Grace Bible Church Las Vegas, a multi-generational church committed to loving God, loving people and making disciples. He has a heart to raise leaders in the next generation of young people. Pastor Greg believes that the city of Las Vegas, also known as the city of sin, needs people who will take time to build authentic relationships winning the lost into a relationship with Jesus.

Prior to becoming a pastor, Greg served as the Operations Director at Grace Bible Church Pearlside. Born and raised in Hawaii, Pastor Greg now resides in Las Vegas, NV with his wife Lea and their daughter ****. Their oldest, son ****, continues to reside on Oahu, HI where he is currently serving as the Youth Pastor for Grace Bible Church Pearlside.