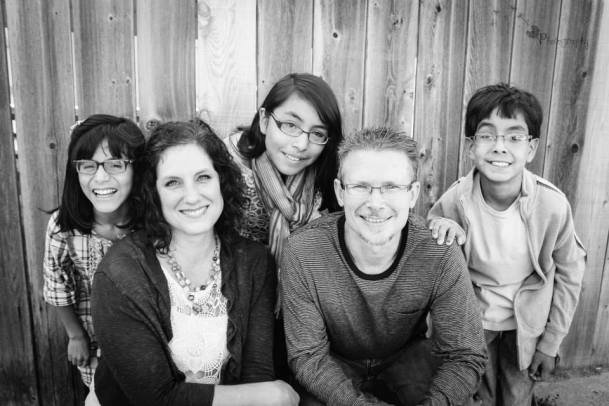 The Black Collar Crime Series relies on public news stories and publicly available information for its content. If any incorrect information is found, please contact Bruce Gerencser. Nothing in this post should be construed as an accusation of guilt. Those accused of crimes are innocent until proven guilty.
Two former Evangelical missionaries to Peru, Jim and Paige Nachtigal, have been convicted of child abuse charges and sentenced to thirty-two months in prison. Jim Nachtigal was, for ten years, the CEO of the Kansas Christian Home in Newton, Kansas. His wife was a missionary for World Outreach Ministries at the time the abuse allegations surfaced.
Amy Renee Leiker, a reporter for The Wichita Eagle writes:
It's been more than two years since North Newton Police Chief Randy Jordan removed three Peruvian orphans from a tidy home in a tidy neighborhood in his town.

He still gets choked up when he talks about the signs of abuse he saw.

Sitting on the witness stand in a Harvey County courtroom on Thursday morning, he paused to wipe away tears when a prosecutor asked him to describe the children's injuries.

On the day he took them away from their adoptive parents, Jim and Paige Nachtigal, two of the children – a boy and a girl who were both 11 – looked so thin he was confident they'd been starved. The third, 15, had managed to escape the brunt of the abuse.

The boy had a knot on his elbow, he noticed. The younger girl was limping because her leg had been broken. Both talked of being beaten with a cane and a wooden spoon when they didn't do the pushups, sit ups and jumping jacks that had been dolled out for punishment quite right. The bruises and welts on their bodies corroborated the account.

Jordan's testimony came just a few hours before Harvey County District Judge Joe Dickinson ordered Jim and Paige Nachtigal to serve 32 months in prison over their treatment of the children. Known in the local religious community for their involvement at church and their missionary work abroad, the couple was convicted of several counts of child abuse last summer.

Initially they pleaded not guilty. But in August they entered an Alford plea, which allows a person to be convicted of a crime and take advantage of any deal that's being offered by prosecutors without admitting guilt. The state agreed to drop several other felony charges in exchange, Yoder said at the time.

The Nachtigals' defense attorneys, Kevin Loeffler and Brent Boyer, asked that they be placed on probation. Neither has prior convictions, are not a danger to society and could receive treatment in the community, their attorneys argued.

Prior to his arrest, Jim Nachtigal served as the chief executive officer at Kansas Christian Home in Newton for 10 years. His wife a missionary at World Outreach Ministries when the abuse surfaced.

….

Jordan, the North Newton police chief, launched an investigation into the children's welfare in February 2016 after the 11-year-old boy ran away from his home, 401 E. 24th St. in North Newton, for the second time. A Kansas Highway Patrol trooper who was part of a team searching for the boy found him wandering barefoot in a field. The boy told the trooper he feared returning home because he hadn't done his homework and that was a sin.

What Jordan discovered next – that the kids had been given little or no food, beaten and isolated – eventually led to the Nachtigals' arrests and criminal charges.

Later medical examinations of the 11-year-olds by pediatrician Kerri Weeks, who specializes in abuse cases, revealed what she said in court was the "extremely severe" nature of the abuse.

The children, she testified, both had calloused hands and cracked feet from excessive exercise and wearing ill-fitting or no shoes, open and sometimes "weeping" sores on their buttocks from spankings, 2-inch long welts consistent with cane whippings and malnourishment so severe that their bones were wasting away.

The starvation had gotten so bad that when the children did get to eat, their bodies "didn't know what to do" with the food, she testified.

….

The Nachtigals adopted all three children from a region of Peru where they had previously done missionary work. The older girl was adopted through an agency around 2012. The younger girl and the boy were adopted together about a year later. Jordan has previously said that the Department for Children and Families received around a dozen reports from people voicing concern about the Nachtigals treatment of their adoptive children – some coming as early as 2014 – but none were forwarded to his department for investigation.

School staff were among those who contacted DCF after they noticed the boy would bring only a peanut butter sandwich for lunch and would beg for his teacher not to make him go home on Fridays.

….