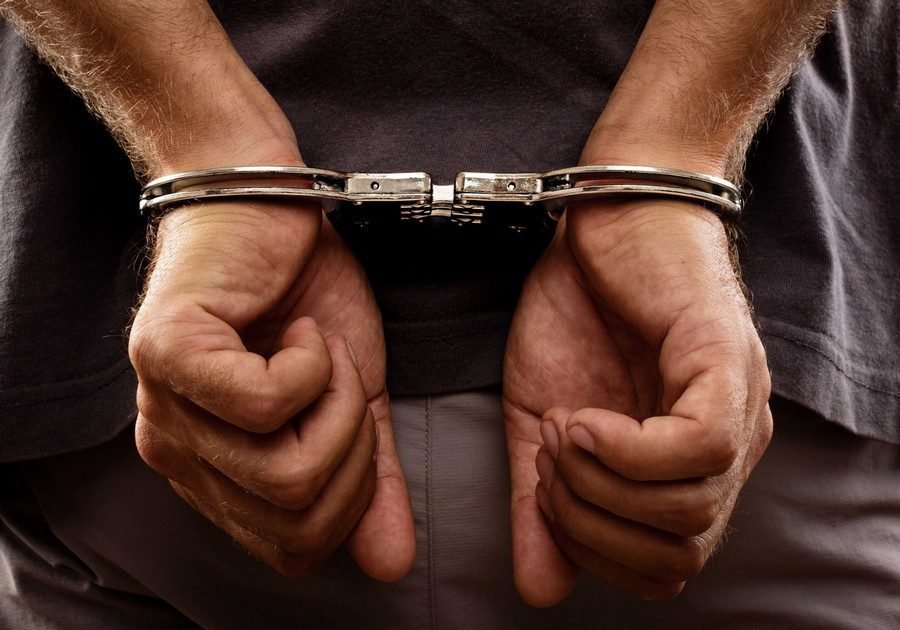 The Black Collar Crime Series relies on public news stories and publicly available information for its content. If any incorrect information is found, please contact Bruce Gerencser. Nothing in this post should be construed as an accusation of guilt. Those accused of crimes are innocent until proven guilty.
I'm way behind in every area of my life except eating, so I thought I'd do a Black Collar Crime catch up post. One thing is for sure, Evangelical preachers don't take a break from committing sex crimes.
Evangelical Pastor John Scheline Pleads Guilty to Attempted Second Rape of a Child
John Scheline, former director of Ignite Youth Mentoring in Richland, Washington and former pastor at  Faith Assembly in Pasco, Washington and  Bozeman Christian Center in Bozeman, Montana pleaded guilty earlier this week to attempted second degree rape of a child.
The Tri-City Herald reports:
Investigators found an advertisement Scheline had placed June 13, 2017, on Craigslist suggesting that a married dad was looking for a young boy, according to court documents.

A detective responded July 5 as a father offering up his 13-year-old son for sex acts. Scheline then discussed in explicit detail what he would do with the boy, documents said.

Scheline went to the designated apartment, but turned and left when "the (undercover) son" answered the door, documents said. He was arrested as he tried to get out of the complex.

In his plea statement, Scheline said he "took a substantial step toward having sexual intercourse" with someone between ages 12 and 14.

Sentencing is scheduled for August if a presentencing report is completed before then.

Deputy Prosecutor Andrew Howell said in the plea statement that he will recommend a mandatory minimum of four years and 11 months, but Scheline is free to argue for less time in prison.
You can read my original post about Scheline here.
Evangelical Pastor Brad Waller Admits to Having Disturbing Foot Fetish
Brad Waller, pastor of Grace Church of the Islands in Savannah, Georgia, stands accused of massaging the feet of adults and minor children during counseling. Several victims believe these massages were sexual in nature.
According to a statement released by the church, Waller admitted his foot fetish:
Grace Church of the Islands placed Brad Waller, then the church's Senior Pastor, on leave when the governing Session learned of his inappropriate conduct. As Waller ultimately admitted, he abused his role as a Pastor, rubbing the feet of men and male youth in his care. The Session asked for Waller's resignation. Waller is no longer the Pastor of Grace Church of the Islands, and he is no longer a minister in our denomination. Our congregation has been grieving. We have experienced shock, denial, pain, guilt and anger.

In Christian hope, our goal now is to heal our church. We want to better understand what happened, who was harmed, and how we can help.
Waller should have used water. Then he could have claimed he was washing feet just as Jesus did during his public ministry days.
Evangelical Church Administrator Carlyle Sparrow Receives Slap on Wrist for Inappropriate Sexual Relationship with Teen Girl
Carlyle Sparrow, administrator for Hope Community Church of the Nazarene, (formerly known as Gloryland Nazarene Church) in Carroll, Ohio, pleaded guilty to sexual battery and contributing to unruliness or delinquency of a child. Fairfield County Common Pleas Judge David Trimmer sentenced Sparrow to complete five years of community control and to register as a Tier III sex offender. According to the Lancaster Eagle Gazette, Sparrow had a sexual relationship with a minor church girl. The Eagle-Gazette reports:
About a year and a half into the friendship, the victim said Sparrow expressed romantic feelings for her, even though he was married, and the abuse began. He also became her mentor for her senior project while she attended Fairfield Christian Academy, gaining more access to her and time alone.

"Throughout the abuse, he said to me, 'If this ever stops, if I ever stop doing what I am doing to you, it is because you stop it. I am unable to control myself. I will keep doing this until you say so. This is all on you,' she recalled. "He made me believe that it was up to me. I was the one who allowed it. He told me he, 'was not strong enough to stop himself.'

"Who says that to a kid? He was telling me that a 50-some-year-old married man did not have enough willpower or self-control to keep himself out of a young girl's panties."

Linehan said Sparrow only gave four piano lessons to the victim. However, the victim alleges there were more.

In her statement, she explicitly described the abuse. She said Sparrow disrobed her in a church youth room, performed oral sex on a pastor's desk, groped her in a church prayer room and committed other sex acts in a church parking lot and at Sparrow's home.

Fairfield County Assistant Prosecutor Chris Reamer said Sparrow operates Sparrow Academy of Music and is not employed by Fairfield Christian Academy, but his students had performances there.

Some of the sex acts, Reamer said, were carried out at Hope Community Church of the Nazarene, formerly known as Gloryland Nazarene Church, in Greenfield Township where Sparrow worked as a church administrator. Pastor Kevin Seymour said Sparrow worked at the church for about 30 years until he resigned in 2017. The resignation was unrelated and occurred before the church was aware of any criminal allegations. Reamer said at no time was a sexual allegation reported to or ignored by church officials.

It was one of the victim's teachers that realized something was wrong and notified authorities in fall 2016. The victim said she was thankful for her school's involvement, including the administration acting quickly and banning Sparrow from school grounds.

At first, she said she was apprehensive to speak out against Sparrow because he had told her a story of another adult getting in trouble for having a sexual relationship with an underage individual. Knowing the severe implications of telling her story, she said she kept their relationship a secret.
I am familiar both with the church and school, having pastored a Baptist church in nearby Somerset, Ohio.
Evangelical Pastor Mike Ulmer Pleads Guilty to Sexual Battery, Assault, and Two Counts of Attempted Rape
Mike Ulmer, pastor of Bethlehem Baptist Church in Henderson,Tennessee and a volunteer teacher, pleaded guilty Tuesday to sexual battery, assault, and two counts of attempted rape. Bethlehem Baptist is an Independent Fundamentalist Baptist (IFB) church.
The former Henderson pastor and Chester County High School teaching assistant is accused of tying up and sexually assaulting an 18-year-old at his home in 2017, according to court documents.

Donahoe said Ulmer will serve one year in the Chester County jail and spend 10 years on probation. "He will report, and part of the agreement was that he would be on the sex offender registry," Donahoe said.

According to the plea agreement, Ulmer also cannot have any contact with witnesses or the victim.
Previous news report on this case.
Evangelical Youth Pastor Courtney Biggs Pleads Guilty to Sex Crime
In 2015, Evangelical youth pastor Courtney Biggs was indicted on federal child pornography charges. At the time of his alleged crimes, Biggs was employed by Mountain Church in Medford, Orgeon.
Biggs, 36, was arrested by Medford police Jan. 15 in connection with an alleged burglary three days prior at Mountain Church, 1 E. Main St., where he had been employed as an administrative and youth pastor. Police said they believe Biggs, who previously had been under investigation for inappropriate text messages he allegedly exchanged with a juvenile congregation member, was attempting to steal computer hard drives from the church.

Police later served a search warrant at Biggs' Jacksonville home, where investigators from the Southern Oregon High Tech Crimes Task Force said they recovered 28 videos from a hidden camera in the bathroom depicting women and young girls in various states of nudity. County prosecutors then added additional charges of first-degree encouraging child sex abuse, using a child in a display of sexually explicit conduct and private indecency.

Use of a child in a display of a sex act is a Class A felony under state law, carrying a mandatory minimum sentence of 70 months in prison without parole under Measure 11 guidelines. Under federal law, transporting a minor across state lines for a criminal sexual offense carries a minimum sentence of 10 years in prison, while using a minor to produce a visual depiction of sexually explicit conduct carries a minimum sentence of 15 years.
In February, Biggs pleaded guilty to one count of transporting with intent to engage in criminal sexual activity with a minor. According to persecutors, Biggs is facing a fifteen-year sentence. Sentencing is scheduled for August 20, 2018.
Evangelical Pastor Jody Hilliard Sentenced to Seven Years in Prison on Sex Crime Charges
In  January 2018, I wrote a post  that stated: Jody Hilliard, assistant pastor at First Baptist Church in Duncan,Oklahoma and a high school teacher and principal, will stand trial March 21, 2018 for allegedly sexually molesting a ten-year-old girl. Hilliard later pleaded no contest to five counts of lewd or indecent acts to a child under the age of twelve.
On Wednesday, Hilliard was sentenced to seven-years in prison for his crimes.
Michael Terui Sentenced to Twenty-Five Years in Prison for Manufacturing Child Pornography
Michael Terui, an Evangelical pastor's son, pleaded guilty in December 2017 to manufacturing child pornography and was recently sentenced to twenty-five years in prison for his crimes. According to news reports, Terui used his position an outreach resource at his father's church to troll for potential victims.
A Kauai man has been sentenced to 25 years in prison for manufacturing child pornography.

Michael Terui, 38, was also sentenced to a lifetime of supervised release. He will also be required to register as a sex offender.

Terui pled guilty to the offense on December 12, 2017.

According to court documents, Terui repeatedly sexually abused numerous young children, ranging in age from seven to 13 years old, over a period of more than a decade.

Fifteen minor victims have been identified. Terui acted as an outreach resource for his father's church, which held services in the homes of members of the congregation and offered outreach programs to families that lacked a father figure in the home. Terui would often host "sleepovers" and other gatherings at his home, where he kept video games and movies, which he used to "groom" the children and gain their trust.

Terui engaged in sex acts with the children, often while they were sleeping (or pretending to sleep). Terui recorded his conduct using hidden and handheld digital video cameras. Terui also lured his victims on vacations.

….

At his sentencing, Chief Judge Seabright said that this was the "worst type of breach of trust possible." In imposing the 25-year sentence, Chief Judge Seabright noted several aggravating factors, including that Terui had groomed the children to gain their trust; taken advantage of his position in the church in order to gain access to the children; and engaged in the egregious sexual abuse over a period of more than 10 years. Chief Judge Seabright also
highlighted that Terui had recorded the abuse of the children in order to use the recordings for his future sexual gratification. Four parents of the minor victims participated in the sentencing.

The parent of one victim told Terui that he was a "wolf in sheep's clothing" and accused him of "hiding behind the ministry."
Evangelical Children's Church Worker John Carter Convicted of Sexual Assault
John Carter, a former children's church worker at Harmony Hills Baptist Church in Lufkin, Texas, and an employee of several local Texas school districts and a private academy, was found guilty earlier this week of sexually assaulting a ten-year-old girl. In 2015, Carter pleaded guilty in an unrelated case to "attempting possession of child pornography and attempting an improper relationship between an educator and a student." He received probation.