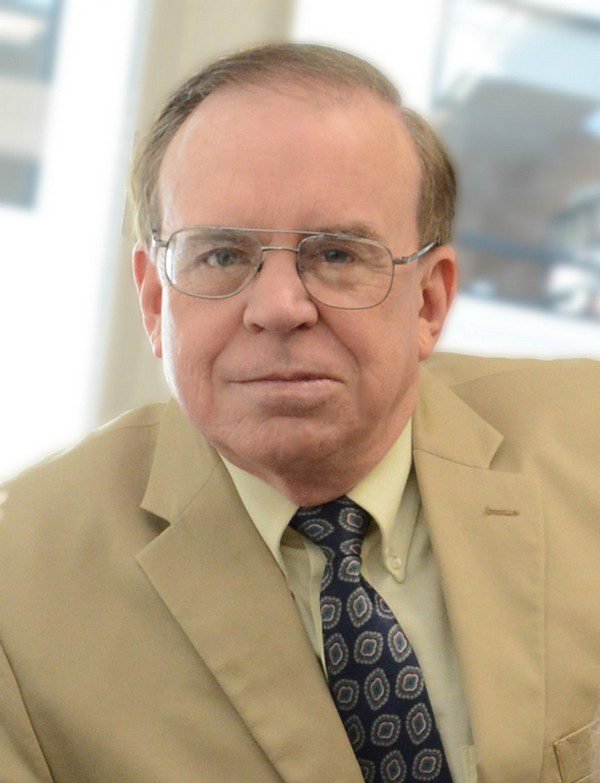 Dennis Hensley, a professor of writing at Taylor University — an Evangelical institution, stands accused of sexual misconduct. The Fort Wayne Journal Gazette reports:
A Taylor University professor with Fort Wayne ties has resigned after multiple "significant and credible allegations of serious misconduct," according to a statement from the Christian university in Upland.

The statement, posted online Thursday, does not detail the type of misconduct. But a Fort Wayne-area woman told The Journal Gazette she was the victim of an unwanted sexual advance from the professor, Dennis E. Hensley, more than a decade ago as a student.

Hensley taught professional writing at Taylor and is well-known in Christian-writing circles for scores of books and articles. He has been active speaking and teaching at Christian-writing conferences and has an online blog where he offers mentoring.

According to the statement, the university on three occasions received reports of alleged inappropriate conduct between 2004 and this year. Another surfaced this year.

The last three did not involve students or employees and were not related to the 2004 complaint, the statement said.

Hensley, who lives in Fort Wayne, taught at Taylor's Fort Wayne campus before it closed in 2009. He resigned June 16, the same day he was told he was being suspended indefinitely while the university investigated the most recent complaint, according to Jim Garringer, director of media relations at Taylor.

The university's statement says the resignation was "unsolicited and unconditional and we accepted it." Garringer said he could not elaborate.

Reached by phone at home today, Hensley characterized leaving the university as retiring.

"I thought I should just take the high ground and retire, and just call it quits and let this thing die its own death," Hensley said, noting he will turn 70 next month.

Hensley said the latest allegations arose out of the "Me Too" movement.

In Christian-writing circles, people may hold hands in prayer or hug one another in greeting or worship, he said. Discussions at a conference may have resulted in concerns being raised, he said.

The university statement said on all previous occasions when complaints were raised, Hensley has been "confronted" and "disciplined and cautioned."

….

Former Taylor student Rachel Custer said she was the student in 2004. She gave The Journal Gazette a copy of an account of the incident she wrote within hours of it occurring. She reported to the dean of students that day, she said.

Custer said she was upset about being sexually assaulted by someone else earlier that day. She said she broke down in an office visit with Hensley, academic adviser for the professional writing program, whom she was consulting about her schedule. He took her hands, she said, and later pulled her into a hug and then kissed her on the lips.

At this point, accounts diverge. Hensley said Custer pulled him into a hug. He did not continue the story.

"I didn't want any of it to happen," she said, adding she was shocked. To her, he was a representative of the church, she said. "I thought he was a Christian man and I felt safe and he would never do anything like that."

A writing conference leader and a Taylor professor approached her this year, and she again provided her information to administrators.

She now is asking if there are others who need support to contact her on Facebook and on Twitter.

"What I would like to see is Taylor taking some institutional responsibility for enabling him," Custer said. "But that is not my main goal. My main goal is to support others and bring to light that this type of thing does happen in the church and Christian universities, and they have to find a way to deal with it."

….
Taylor University released the following statement:
While it is Taylor University's policy generally not to comment on personnel matters, we are making an exception in this instance. Fourteen years ago (2004), a complaint was filed against Dr. Dennis Hensley by a student. Although the investigation at that time yielded conflicting stories, Hensley was disciplined and cautioned. During the next 14 years, two potential conduct concerns came to the university's attention, neither of which involved students or were related to the 2004 complaint. Hensley was confronted in both of these situations and disciplined.

Recently we were made aware of significant and credible allegations of serious misconduct by Hensley. Although these allegations did not involve Taylor students or employees, we promptly commenced an investigation, which included interviews and statements from those involved, and subsequently informed Hensley that he was suspended with immediate effect while the investigation was ongoing. On the same day that he was notified of his suspension, Hensley offered an unsolicited and unconditional resignation from Taylor University, which we accepted.

As a Christian institution of higher education, guided by biblical principles of truth, justice and grace, Taylor is grieved by any instance of predatory behavior or abuse of power. We hold accountable each member of our community with the expectation they adhere to the highest ethical, behavioral, and moral standards. We are committed to providing an environment of dignity, respect and safety for all members of our community.
Henley is the author of books such as:
Encountering Jesus: Modern-Day Stories of His Supernatural Presence and Power
Jesus in All Four Seasons: Having Christ as Your Life Coach
Jesus in the 9 to 5: Facing the Challenges of Today's Business World
Hensley says he is taking the high ground; that the accusations against him are the result of the "Me Too" movement; that his physical familiarity with a former student was all about love for a fellow Christian. Sounds to me like Hensley was serious about spreading the love of Christ to young Christian women. What  I want to know is why Hensley "retired" if nothing was amiss. Why do so many of these "innocent" followers of Jesus abruptly resign or retire when facing supposedly false allegations of sexual misconduct?