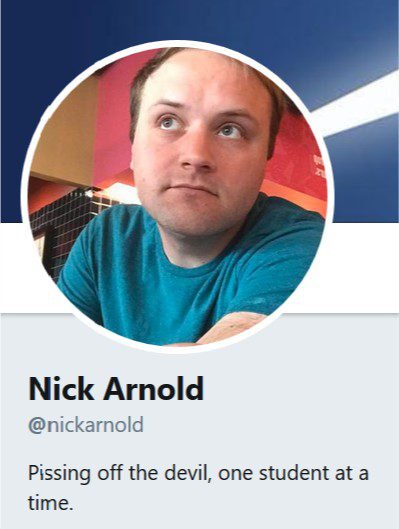 The Black Collar Crime Series relies on public news stories and publicly available information for its content. If any incorrect information is found, please contact Bruce Gerencser. Nothing in this post should be construed as an accusation of guilt. Those accused of crimes are innocent until proven guilty.
Nick Arnold, a former youth pastor at Shepherd of The Hills Lutheran Church in San Antonio, Texas, is accused of engaging in sexual conversations with underage girls and and asking them for nude photographs. Shepherd of the Hills is affiliated with the Lutheran Church-Missouri Synod — a Fundamentalist sect.  Arnold was working for ACTS Church Lakeway in Austin, Texas at the time of his arrest. ACTS Church is also affiliated with the Lutheran Church-Missouri Synod.
The arrest affidavit says the inappropriate conversations started more than a year ago.

The victim's mother discovered the conversations and told police.

An arrest affidavit says Arnold coached at the girl's school and investigators believe one or both girls attended Arnold's religion class.

The pastor could not comment on the allegations other than to say he believes they're an isolated incident. [ your beliefs don't count for much here]

The letter also states Arnold left the church in June after accepting a job at ACTS Church Lakeway in Austin.

In a statement, the pastor of the church in Austin confirms an employee was arrested by Austin police for charges filed in San Antonio.

The pastor went on to say, "…as soon as we learned of his arrest, his employment was immediately terminated."

Arnold lives in Austin and is out of jail on a $20,000 bond.