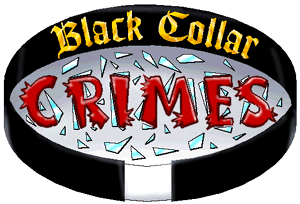 The Black Collar Crime Series relies on public news stories and publicly available information for its content. If any incorrect information is found, please contact Bruce Gerencser. Nothing in this post should be construed as an accusation of guilt. Those accused of crimes are innocent until proven guilty.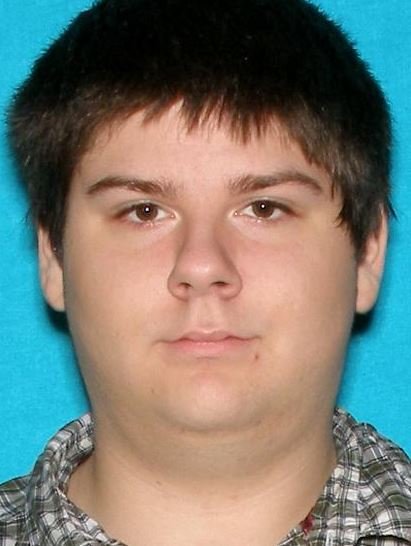 Joseph Hudson Accused of Sexually Molesting Girl at Evangelical Church Daycare
Joseph Hudson, an employee of Hobart Assembly and Growing Hearts Childcare & Learning Center in Hobart, Indiana, stands accused of sexually molesting a four-year-old girl while working at the daycare.
Police received a report from a man who said his daughter returned home from day care and said she was stung by a bee on her calf, a probable cause affidavit states. Hudson brought the girl into a classroom, put her on his lap and inappropriately touched her, according to the affidavit.

Hudson "was employed as a cook for the day care and lately they had been short-staffed so (Hudson) helped with the children," the affidavit states. Hudson "assisted in the youth programs," and he had "passed all background checks and was cleared to work with the day care," according to the affidavit.

On the day of the alleged incident, "both teachers had to leave the day care and (Hudson) was the only person available to watch the children," the affidavit states. Hudson "was the only adult in the day care during lunch," according to the affidavit.

The father reported the incident to the day care director, who said "she confronted (Husdon) about the allegations and that he denied touching the child," the affidavit states.

The director notified the church pastor, who contacted Department of Child Services, and Hudson was put on leave while the investigation was completed, according to the affidavit. The pastor informed his supervisor and contacted Department of Child Services, the affidavit states.

The church's pastors met with Hudson Sept. 27 about the reported incident and told Hudson "that he was no longer welcome at the church," according to the affidavit.

Hudson told the pastors that he was filling in for another person Sept. 25 at the day care "and one of the children was 'fussing' so he calmed the child down so she wouldn't wake the other children, the affidavit states.

Hudson "stayed very quite and it appeared that he wanted to say something," the affidavit states, and one of the pastors asked Hudson, "What do you want to say that you are not saying?"

"(Hudson) put his head down and said in front of both pastors, 'I did it,'" the affidavit states. Hudson cried and said "that he didn't know why he did it," according to the affidavit.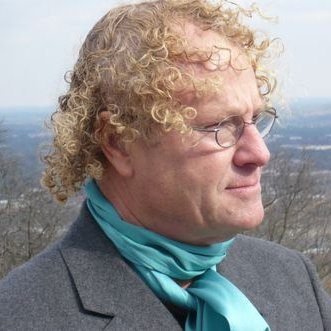 "Pastor" Michael Kell Found Guilty of Tax Fraud
Michael Kell started First Meliorite Church so he could avoid taxes by funneling assets and income through the church. Kell failed to file several annual income tax returns, saying he was a minister under a "vow of poverty." He was sentence to eighteen months in prison on Tuesday and ordered to pay pay $321,878.40 in restitution.
 Dr. Michael Jon Kell, 68, was sentenced one year, six months in prison on Tuesday. He was also ordered to pay $321,878.40 in restitution to the IRS.

According to prosecutors, Kell developed numerous patented technologies and worked as a consultant, which generated millions of dollars in income over the years. To hide this income, he founded and was the "pastor" of the First Meliorite Church, which he claimed to be a branch of the Universal Life Church.

"Despite earning millions of dollars and living a lavish lifestyle, Dr. Kell failed to file tax returns for several years when he falsely asserted that he was a minister under a vow of poverty," said U.S. Attorney Byung J. "BJay" Pak.

"Kell thought he could outsmart the IRS and avoid paying his fair share of taxes to the government by hiding his personal wealth behind the doors of a church he created and controlled in an effort to thwart the IRS while living a lavish lifestyle," said Thomas J. Holloman, Special Agent in Charge, Internal Revenue Service, Criminal Investigation. "Taxpayer's who go to these lengths to evade paying their taxes will be investigated to the fullest extent and referred for prosecution to the Department of Justice in hopes of bringing individuals into compliance with the IRS."

Kell directed his income and assets into bank accounts belonging to the church. He used these accounts to cover all of his personal expenses, including overseas vacations, dining out, high-end clothing purchases, online dating services, and private school tuition for his children. Kell also transferred ownership of his multi-million dollar residence in Vinings several times over the years to various entities he created and controlled, in an effort to protect the property from creditors, including the IRS.
In 2001, Kell was found guilty of Medicaid fraud and tax evasion.
Michael Jon Kell, MD PhD has dedicated his professional life to improving physical, mental and spiritual health. His research interests are vast, exploring fields as diverse as quantum physics, artificial kidneys, polymer chemistry, drug addiction, pain management, quantitative urine drug monitoring, longevity medicine, herbal medicine, prayer and spirituality. Dr. Kell teaches, "A wise researcher, firstly, considers the social consequences of succeeding, and secondly, listens to his or her conscience so to guide the final decision."

Perhaps this is why he and his associates have spent untold hours converting their laboratory  discoveries into commercially viable products which help and do not hurt.  Michael holds 12 U.S. patents (with many associated foreign filings) and has authored ten books many poems and stories,  and over fifty scientific publications. He writes for both scientific and general audiences, presents seminars and workshops and has been interviewed on local and national radio and television.

Michael is the founding director of the Institute For Conscious Evolution and Human Development. The Institute is a modern mystery school sponsored by the original, Esoteric School arising in predynastic Egypt. This School provides pragmatic, dogma-free instruction to persons desiring objective knowledge as to the hows and whys of creation, proven methods for awakening personal awareness and establishing individual atemporal permanence, the nature of the spiritual work of the Saints and Masters and many practical skills. The school's work efforts are designed for demonstrating how one can become a cosmically-significant individual capable of laboring for the betterment of all life and mind. Dr. Kell is a well-respected medical scientist, psychiatrist, inventor, engineer, poet, storyteller, and free-thinker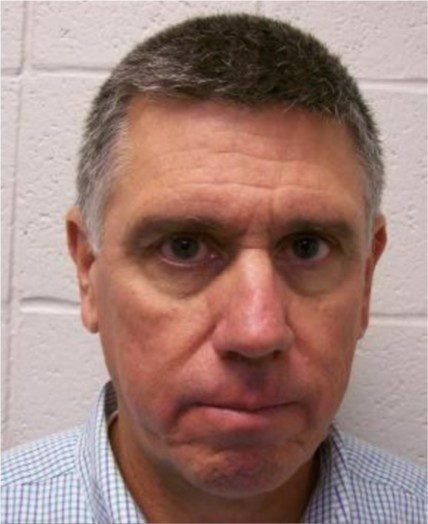 United Methodist Pastor Jody Sambrick Arraigned on Child Porn Charges
Jody Sambrick, pastor of Hopeland United Methodist Church in Lititz, Pennsylvania, was recently arraigned on child pornography charges.
A 58-year-old Lancaster County man is facing several charges relating to child pornography after police  seized several computers and accessories last month during a search of his home in West Lampeter Township.

Jody Sambrick, of the 1700 block of Pioneer Road, was charged after members of the Lancaster County Digital Forensics Unit found several images and videos depicting child pornography during an examination of the seized items, according to West Lampeter Township Police.

Sambrick turned himself in on October 19 and was arraigned on three counts of child pornography, one count of dissemination of child pornography, and two counts of criminal use of a communication facility before Magisterial District Judge Joshua R. Keller. All the charges are felonies, police say.

Sambrick is a pastor at Hopeland United Methodist Church in Lititz, according to the United Methodist Church's official website  and the Eastern Pennsylvania Conference of the United Methodist Church website, which lists him as pastor at Hopeland and a West District clergy member.
Trinity Life Baptist Church, Garland, Texas Sued For Negligence and Fraud
In 2016, Dalton Lanphier, youth pastor at Trinity Life Baptist Church in Garland, Texas  was sentenced to thirty years in prison on sexual assault charges. The mother of one of his victims has sued the church on behalf of her son, alleging negligence and fraud.
The mother of a boy who was molested by a former youth pastor of a Garland church is suing the church for negligence and fraud, saying it aided and abetted child abuse, according to court records.

Julia Davis, who now lives in Colorado, claims Trinity Life Baptist Church failed to report sexual abuse by Dalton Lanphier, 23, of Forney, or take any action against him.

….

Davis says in her lawsuit that Lanphier met her son when he was in middle school and abused him while allowing the boy to drive his vehicle.

"Through his position as youth minister, Lanphier came to know and gained access to minors and their families," the lawsuit says. "Lanphier then used his position to sexually molest, abuse and assault minors."

The lawsuit said the church "owed a duty to protect children from Lanphier, a sexual predator working as a youth minister."

Trinity Life Baptist Church could not be reached for comment. An insurance company lawyer who is defending the church in the lawsuit also could not be reached.

The church opened its doors in 1992, according to its website.

Davis filed her lawsuit in Dallas County district court in August, seeking more than $1 million in damages. The church recently filed court papers seeking to move the suit to federal court.
In pukingly Baptist fashion, Lanphier has, through Mike Barber Ministries, seen the "light." Here is an April 2018 video of Lanphier giving his testimony, one of deliverance and restored relationship with Jesus. As I said, puke, puke, puke, puke. Note that Lanphier never confesses what he actually did.