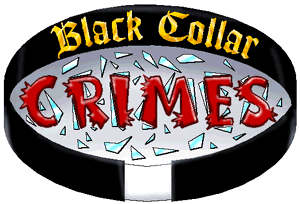 The Black Collar Crime Series relies on public news stories and publicly available information for its content. If any incorrect information is found, please contact Bruce Gerencser. Nothing in this post should be construed as an accusation of guilt. Those accused of crimes are innocent until proven guilty.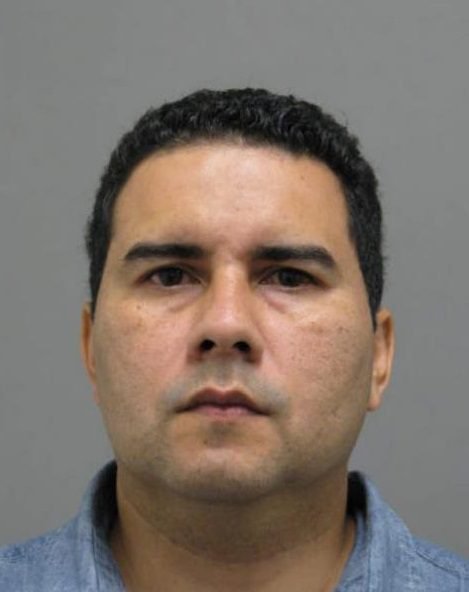 Evangelical Pastor Angel Mauricio Ruiz Accused of Sexually Assaulting Female Juvenile
Angel Mauricio Ruiz, pastor of Church Ministerio Cielos Abiertos, in Woodbridge, Virginia, has been charged with sexually assaulting a minor. According to the Alexandria News, Ruiz allegedly assaulted a female family member. He is being held without bond.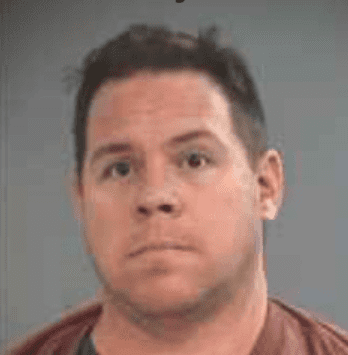 Evangelical Youth Pastor Dustin Colony-Herrera Arrested on Outstanding Warrant for Sexual Assault
Dustin Colony-Herrera, the former youth pastor at Yucaipa Christian Church (now called Active Church) in Yucaipa, California, was arrested in Oregon on an outstanding warrant for sexual assault. Colony-Herrera is accused of thirteen counts of lewd acts on a child, with sentence-enhancing allegations of targeting multiple victims in a sex crime.
Herrera was taken into custody last week in Medford, Ore., after Jackson County sheriff's deputies received a request from investigators assigned to the Riverside-based Inland Regional Apprehension Team to serve an arrest warrant on the defendant.Herrera was booked into the Jackson County Correctional Facility, where he's being held in lieu of $3 million bail.

Riverside County sheriff's Sgt. Richard Carroll said an extradition proceeding to return Herrera to California is pending.

According to investigators, between 2000 and 2004, Herrera served as a youth group leader at what was then called the Yucaipa Christian Church, where he came into contact with numerous children.

Herrera resided in Calimesa at the time, and would allegedly bring minors from the group to his home, where he committed unspecified acts of molestation, Carroll said.

The alleged offenses were detailed in November by several victims, whose names were not released, after the now-adults came forward and gave statements to detectives at the sheriff's Calimesa Station, according to Carroll.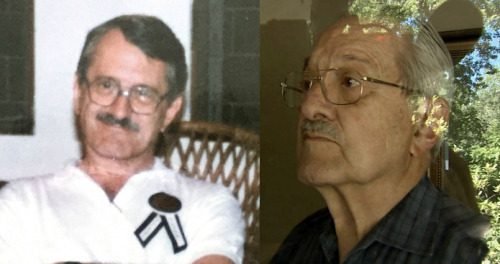 Evangelical Missionary and Serial Child Molester Don Ketcham Escapes Punishment for His Crimes
Please read my previous report on Ketcham.
Donn Ketcham, 87, an Evangelical Baptist missionary, will escape punishment for the decades-long molestation of children thanks to a judge declaring him incompetent to stand trial.
An Ottawa County judge ruled that Donn Ketcham, now 87, is incompetent to stand trial because he suffers from dementia.

Prosecutors told 24 Hour News 8 they don't plan to appeal, which means the charge against him will be dismissed.

Ketcham's alleged victims from his decades in Bangladesh — known then as MKs, or missionary kids — said the local case was their only chance for justice.

"As far as earthly justice, this was our one shot," said Diana Durrill, of the Denver area, who said Ketcham molested her in the 1980s in Bangladesh.

Ketcham, who also suffers from Parkinson's disease, was never charged over the allegations in Bangladesh decades ago, in part because his missionary group covered up the alleged crimes.

In his decision filed last week, Ottawa County Circuit Court Judge Jon Hulsing cited Ketcham's age, the fact he suffers from Parkinson's disease and his failing memory.

He is "unable to recall his attorney's name, is unable to identify his medications, is unable to identify the date, has gotten lost when walking, obsesses over certain issues, forgets significant events, and becomes agitated," the judge wrote in his opinion.

A state psychologist testified July 20 that Ketcham was competent to stand trial.

However, the judge wrote that "the state's evaluator does not challenge the defense expert's conclusion which deems defendant incompetent to stand trial."

The judge said Ketcham would not be able to defend himself from the expected testimony of his accusers from his days in Bangladesh.

The judge also ruled that based on Ketcham's and diagnosis, his mental abilities will continue to get worse.

"Accordingly, there is NOT a substantial probability that, if provided a course of treatment, defendant will attain competence within 15 months," the judge wrote.

"There is no indication that defendant is malingering or in any way feigning incompetency," according to the ruling.

Ketcham was a longtime doctor for the Association of Baptists for World Evangelism missionary camp in Bangladesh. A report released in 2016 by ABWE says it confirmed he molested 18 children and five women there in the 1960s, 1970s and 1980s. Many were the children of missionary parents.

But the missionary group initially covered it up, even after Ketcham admitted to "perverted sin" with Diana Durrill's young sister, Kim James, starting when she was 12. He was in his 50s. He was never charged.

"He's been able to dodge accountability and responsibility for a very long time," Durrill said.

Instead, after being forced from the mission field, the doctor moved back to West Michigan and started practicing medicine in Allendale in 1989.

He was accused of molesting a local girl who was 4 or 5 in the late 1990s during a doctor's visit at his office in Allendale, with her mom in the room. The girl first reported it in 2011, but the investigation went nowhere until the Ottawa County Sheriff's Department reopened it in response to a Target 8 report.

A judge ordered Ketcham, who lost his medical license in 2012, to stand trial in December 2016, but that was delayed to see if he was competent to stand trial.
Baptist Children's Pastor Gary Smitherman Convicted of Sexual Assault
Gary Smitherman, children's pastor at  Friendship Baptist Church in Clanton, Alabama, was convicted of sexual assault and sentenced to twenty years in prison.
The Clanton Advertiser reports:
 Smitherman was convicted of one count of sexual abuse of a child under 12 on Aug. 3, a Class B felony.

"We are very happy with the sentence and glad this victim and her family can close this chapter and begin moving forward knowing this child predator will be staring at a prison cell for a long time," said C.J. Robinson, the chief deputy district attorney for the 19th Circuit Judicial Office.

According to Robinson, trial testimony indicated that Smitherman was over the children's ministry program at Friendship Baptist Church in Clanton and was tutoring a young female at his home with whom he had contact with through his position at the time with the church.

These tutoring sessions would last until late at night, and Smitherman began asking the victim to stay at his house overnight.

The offense that led to his arrest and conviction occurred in early 2017 at his home.

"He touched her inappropriately, and she told a member of her family," Robinson said. "The Chilton County Sheriff's Office investigated the case."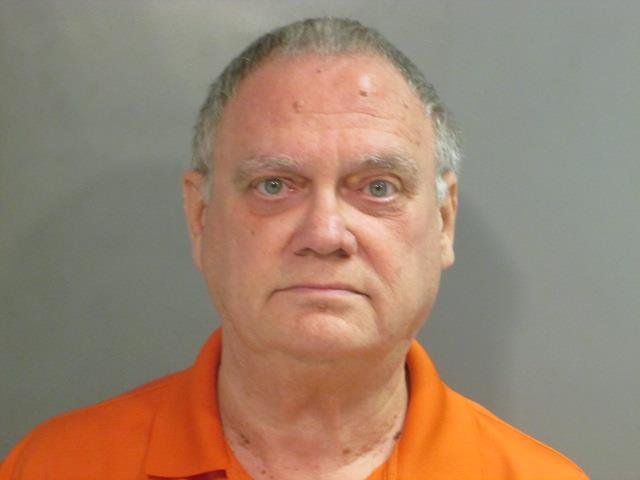 Baptist Pastor Timothy Reddin Arrested in Child Sex Sting
Timothy Reddin, pastor of Turner Street Baptist Church in Springdale, Arkansas, was arrested after he attempted to solicit an undercover agent posing as a 14-year-old boy for sex. Previously, Reddin was convicted on child pornography charges and spent twenty-seven months in prison for his crimes.
A former longtime Southern Baptist preacher whose ministry stalled 18 years ago when he went to prison for possessing child pornography is back in jail, this time for allegedly trying to meet a 14-year-old boy for sex.

Timothy Lee Reddin, 67, was arrested Aug. 3 on a federal warrant for attempted coercion and enticement of a minor. According to arrest documents, Reddin messaged an undercover Homeland Security Investigations agent posing online as an underage male to arrange a meeting for sex.

….

In the past Reddin served Southern Baptist churches in Arkansas and Texas for three decades before pleading guilty in 2000 to possessing at least 10 illegal images, including one depiction of a child under 12.

Two years earlier he reportedly resigned as director of missions for Central Baptist Association in Benton, Arkansas, after two people found child pornography on a computer he used and confronted him over it.

Reddin went to prison for 27 months, after admitting to the sentencing judge that he had a weakness for child pornography but insisting would never actually molest a child. He blamed his porn addiction on sexual abuse he said he suffered at age 10 at the hands of an older boy.

Character witnesses including a fellow pastor argued for leniency, saying they believed Reddin felt remorse and was sincere about wanting to reform.
The undercover officer said he was on a website on July 27 in an unrelated undercover capacity when he received an unprovoked message from a website user with the profile name "Lee," according to the affidavit

"Lee" described himself in his profile as a 62-year-old white male, 6'1″, 215 pounds and married. The profile description said, "I just wanna have fun…I like younger guys. But hell, at my age that's just about everybody! Discreet, intelligent, witty, professional guy. Love to meet new friends. Especially naked ones," according to the affidavit.

The undercover officer began interacting with Lee after receiving the initial message from him.

Lee began the conversation by saying "I like your hashtag! I'm no fan of our lying Pres." He then complimented the undercover officer, saying "You are wise beyond your years. :)"

As the conversation went on, Lee said, "Yeah, a good looking 18 yr old will get hit on a lot." The undercover officer said he wasn't 18 and that he was on the website while his parents were out of town.

Lee asked the undercover officer for his age. The undercover officer said he was going to turn 15 in November and wanted to be around like-minded guys, to which Lee asked, "Gay I suppose?"

As the conversation continued, Lee asked the undercover officer if he had sex other than masturbation. He then went on to tell the undercover officer that many men on the website will want to have oral sex with him.

Lee later asked the undercover officer what kind of sexual activity he is looking for and what he is ready for. Lee suggested starting with oral sex and to then move onto other types of sex. He also recommended taking it a step at a time, saying "Gay pron will be your friend for a while. :)"

The undercover officer then tells Lee that he's looking for someone he can trust to be his first. Lee responds, "If I weren't such an old fart I'd volunteer! Lol."

After the undercover officer said he doesn't care about age, Lee said, "I could meet you. No pressure to do anything you decide not to." (sic)

Lee then said "Here's what I have to offer" and sent graphic images of male genitalia.

Lee offered to meet the undercover officer the next day for a burger and then go somewhere private so he can "coach" him on oral sex.

The undercover officer told Lee that he felt he could trust him then jokingly asked if he is going to kidnap or kill him.

"Actually, I'm an axe murderer…," Lee said. He then added, "I'm a gentle guy really. I'm a college teacher and a businessman."

The undercover officer told Lee he couldn't meet the next day. He and Lee discussed meeting another time, and Lee gave the undercover officer his phone number after the officer asked how to find Lee on the website at a late time. Lee says, "Text, don't call. My name's Lee."

The undercover officer said Lee contacted him another time and offered to give him pointers on having sex for the first time and offered to assist him with his first sexual experience. Lee then said, "I'll never tell! I could go to jail!"
Sure sounds like Reddin "reformed," eh? How about he went right back to his predatory ways,because that's what sexual predators do. Jesus can't fix pedophiles, so it is up to the state to make sure the Reddins of the world do NOT have access to children.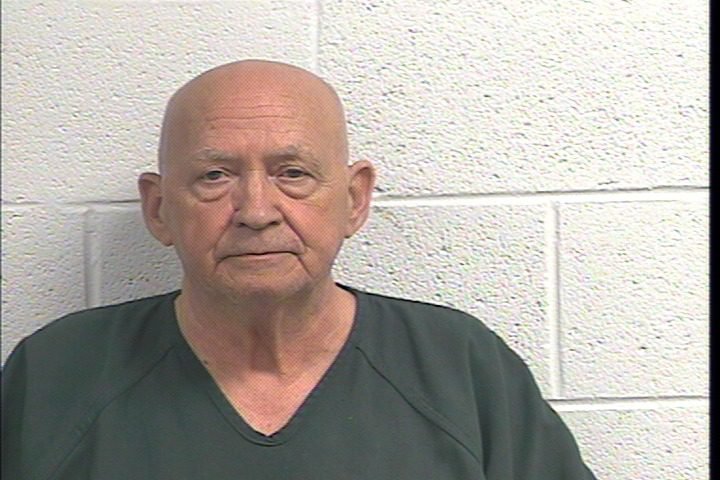 IFB Pastor Jimmy Orick Pleads Guilty to Rape
You can read my previous report on JImmy Orick here.
Jimmy Orick, pastor of Mountain View Independent Baptist Church in LaFollette, Tennessee, pleaded guilty to rape and attempted rape, According to the LaFollette Press, Orick has sex with a minor girl in his home.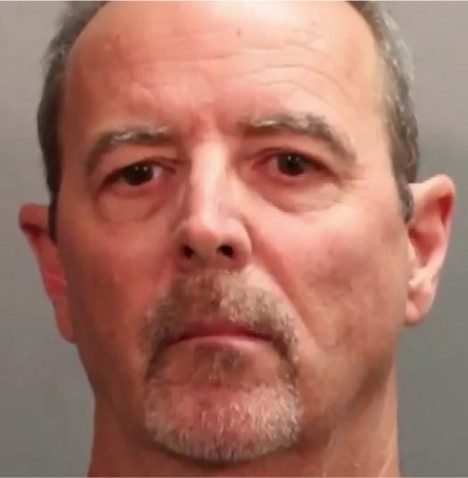 Baptist Christian School Teacher Robert Browning Accused of Sexually Assaulting Student
Robert Browning, a teacher at a Christian school run by Cedar Creek Baptist Church in Jacksonville,Florida, was arrested on charges of sexual battery, molestation and transmitting pornographic images to a girl under the age of 16.
He was a very good teacher and you would never know," said Sally Blaney, whose children attend the Christian school run by Cedar Creek. "That person was old enough to know better and he should have never gone there."

After the story of Browning's arrest aired Tuesday, News4Jax received an anonymous tip that Browning had previously worked as a youth pastor at Old Plank Baptist Church and Christian Academy. The tipster, a mother of a child who attended youth services at Old Plank Road Baptist with Browning, was concerned that there could be other child victims who haven't come forward.

Old Plank Baptist's worship leader, who is also the school's principal, reluctantly confirmed Browning had worked there, but had no other comment.

The mother who called described Browning as being overly friendly with children when he worked there six years ago.

"We're very concerned," she said. "I always had that guy feeling, 'Do I let her go on trips with the church?' He was just, I thought, a little too close to the kids."

She is worried there could be more victims than the one teenager he was accused of having sex with at Cedar Creek's school. She's even concerned he could have had inappropriate contact with her daughter.

….

School officials with Cedar Creek said they were told by Browning that he was that let go from Old Plank Baptist because of a dispute with faculty.

Browning had a clean record before his arrest Saturday. Cedar Creek officials said they conducted extensive background checks on Browning before he was hired, and he passed with no problems.
An earlier News-4 report adds:
The victim's father said he discovered the inappropriate relationship when he checked his daughter's cellphone and found she and Browning were exchanging nude photos and lewd text messages.

"I found everything," the father said.

According to the arrest report, the girl said she performed consensual oral sex on Browning at the church while he touched her inappropriately. Investigators found text messages between Browning and the girl about the incident.

The father said he is furious and feels betrayed by someone who was supposed to be a mentor to his child.

According to his arrest report, Browning turned himself in to police Saturday and has retained a lawyer.

Pastor John Montgomery of Cedar Creek Baptist said the school took swift and immediate action, terminating Browning immediately.

Montgomery said Browning, like all employees, was fingerprinted and checked with the FBI when he was hired six years ago.

"Of all people, I would have never ever thought that something like that could have happened," Montgomery said. "We live in a fallen world, and people do things that absolutely shock you."

In addition to terminating Browning and trying to support the victim's family, Montgomery said the church was also increasing security and adding more surveillance cameras "to make sure this can't happen again."

The father said this is having a devastating effect on his relationship with his daughter.

"It's torn my family apart. My daughter doesn't want to speak to me anymore," the man told News4Jax. "I'm actually glad this is getting out because this is so sick and people really need to pay attention to who they're hiring and who their kids are with. We live in a sick world."