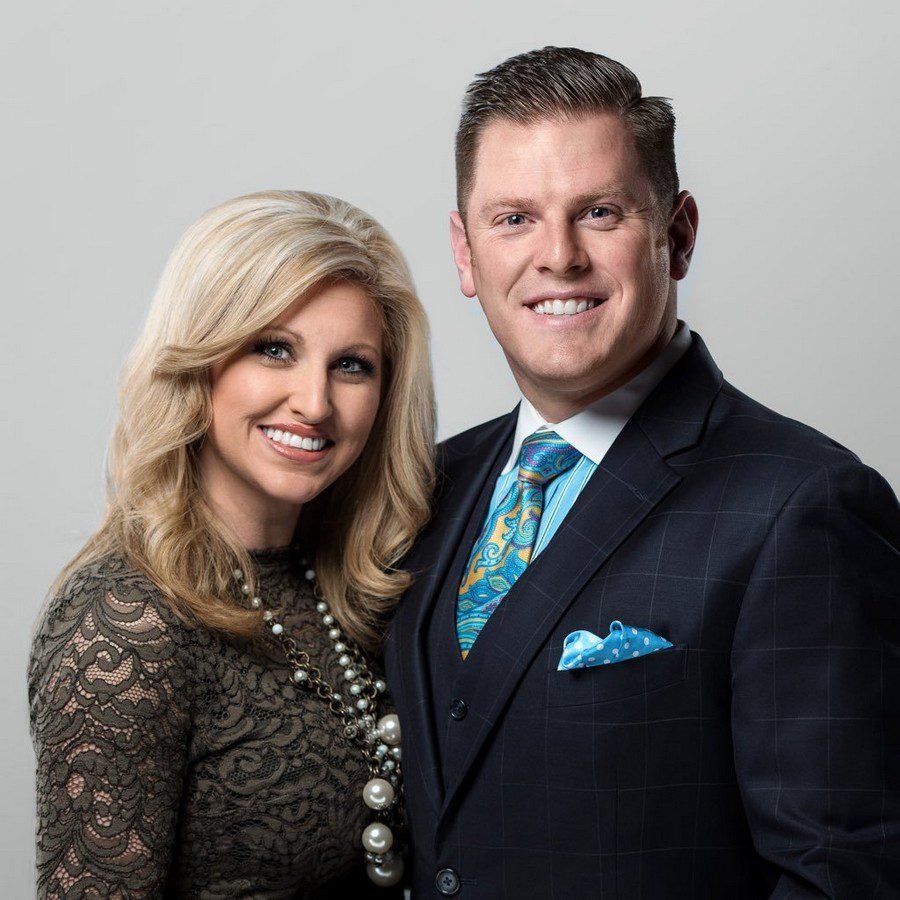 As part of my responsibilities as a critic of Evangelical Christianity, I read Christian blogs and news sites and listen to sermon and music videos. Hey, someone has to do it! Better me than you, right? Yesterday, I spent some time swimming in the waters of the Independent Fundamentalist Baptist church movement — my spiritual home for many years.  While doing the backstroke, I stumbled upon a website for IFB evangelist C.T. Townsend.
Here's a video of Townsend and his wife Becky singing a duet at Trinity Baptist Church in Asheville, North Carolina. IFB luminary Ralph Sexton is the pastor of Trinity. Both C.T. and Becky are the progeny of IFB preachers.
Here's another video of C.T. Townsend singing at Victory Baptist Church in North Augusta, South Carolina.
And here's Townsend singing at the North Florida Tent Meeting — circa 2009. Baptists love the Blood™ almost as much as the Catholics do!
If you carefully watch these videos, you will see that listeners find the music emotionally stirring. This results in a lot of emotional outbursts and movement by congregants down to the front of the church to pray. Are these things "God moving" or are they the result of emotional manipulation and cultural expectations? I contend it's the latter.
Here's a video clip of Townsend preaching a sermon titled, The King Has One More Move at Rubyville Community Church in Portsmouth, Ohio. The video clip starts around the 26 minute mark.
As you will see from this video, Townsend uses certain preaching techniques to manipulate listeners into making a decision for Jesus. In the last five minutes of the video, Townsend whips the crowd into an emotional frenzy, and then scales their fervor down so he can give an invitation. I watched a handful of his sermon videos, and he uses the same technique in each one.
There's nothing in these videos that surprises me. Townsend is a product of IFB (and Southern Baptist) culture and practice — particularly in the South. I don't know him personally, but I have heard and seen his methods and mannerism many times in the sermons of other IFB preachers. There was a time early in my ministry when I preached in a similar manner. My results were akin to those of Townsend.
The spirited, emotional songs are meant to prime the pump, so to speak; to prepare listeners for the sermon that follows. Already emotionally manipulated by the music, congregants are more open to what preachers such as Townsend have to say. The goal is always the same: to bring people to the place where they are willing to walk the aisle and make a decision; whether to get saved, confess one's sin, rededicate one's life, or surrender to some sort of calling.
I am in no way suggesting that C.T. Townsend is an Elmer Gantry-like con man. He is a product of his environment. Spend some time in the Deep South attending camp meetings, youth rallies, and revival services, and you will see countless C.T. Townsends using similar emotionally manipulative techniques to elicit desired emotional responses.
Townsend and other preachers like him will object to my characterizations of their methodologies, attributing everything to the power and work of the Holy Spirit. It's all God, they will say. However, one-time insiders such as myself know better. These preachers, whether consciously aware of it or not, are psychologically manipulating people. (Please read Walking the Aisle — A Few Thoughts on Altar Calls)
Let me conclude this post with a video of a young man singing a solo at the Carolina Youth Rally. C.T. Townsend is a featured speaker at the event. As you will see, children are also used to emotionally manipulate listeners. I have no doubt that this young man will someday walk the aisle and say, God is calling me to be a preacher. And so the cycle continues.
Bruce Gerencser, 66, lives in rural Northwest Ohio with his wife of 45 years. He and his wife have six grown children and thirteen grandchildren. Bruce pastored Evangelical churches for twenty-five years in Ohio, Texas, and Michigan. Bruce left the ministry in 2005, and in 2008 he left Christianity. Bruce is now a humanist and an atheist.
Connect with me on social media:
Your comments are welcome and appreciated. All first-time comments are moderated. Please read the commenting rules before commenting.
You can email Bruce via the Contact Form.