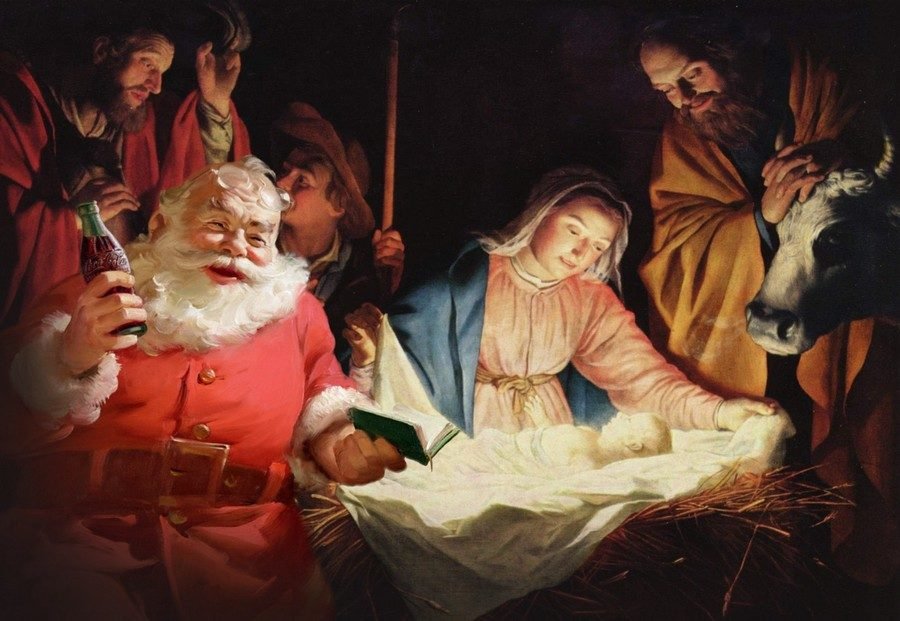 We have raised our five year old to know that Santa Claus isn't real. Now that he's getting old enough to have conversations with his little friends, how do we explain to him what to say to them when they talk about believing in Santa? I don't want him to crush their dreams but I also don't want to teach him to perpetuate the lie for his friends.
This is a great question, and one my husband and I also had to address with our own children, since we raised them to know that Santa Claus isn't real.
Before I tackle your question, I'd like to address Christian parents who tell their children Santa Claus is real, that he is the one who brings their presents, etc.
I'm sure you have the best of intentions and only want to make Christmas fun for your children, but when you tell them these things about Santa Claus, you are lying.
Santa Claus isn't real. If you tell your children he is, or that he is the one who brings their presents, or that he knows whether they've been naughty or nice, you're lying. The Bible says that lying is a sin, period. There's no exception for jolly old elves who pass out toys (or for tooth fairies or Easter bunnies, either, for that matter). And not only is lying a sin, it is extraordinarily hypocritical to lie to your children about Santa Claus and then turn around later and punish them when they lie about something. Lying to your children about Santa Claus teaches them that it's OK to lie (i.e. sin) when you want to or when it would be to your advantage. Excerpted from: The Mailbag: What should we tell our kids about Santa Claus?
And this reader has raised another ripple effect of your sin of lying. You've now put your brothers and sisters in Christ in the difficult position of figuring out how not to blow your cover when their child (who knows the truth) interacts with yours. Do they teach their child to take part in your lie, or do they risk their child telling the truth, disappointing your child and possibly angering you? And think about the pressure on a five year old child to try to keep something like that a secret, knowing someone will be disappointed if he doesn't. You've created a no-win situation for people you are supposed to self-sacrificially love, encourage, and edify.
Our sin always negatively affects others.
Michelle Lesley, Mailbag: My Kid Knows the Truth About Santa. What if He Tells His Friends Who Don't ?, December 3, 2018
Leave it to Christian Fundamentalists to suck the magic and fun out of Christmas (and Easter too).