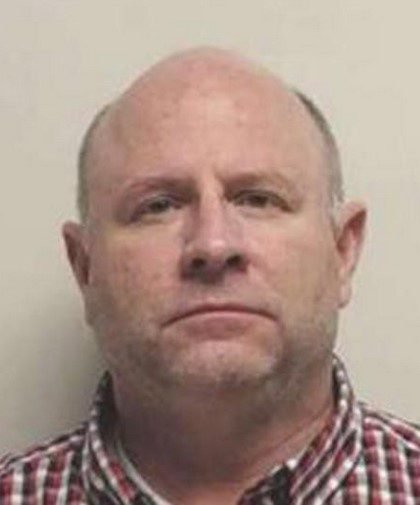 The Black Collar Crime Series relies on public news stories and publicly available information for its content. If any incorrect information is found, please contact Bruce Gerencser. Nothing in this post should be construed as an accusation of guilt. Those accused of crimes are innocent until proven guilty.
David Moss, a Mormon bishop at the Mill Pond Ward in Lehi, Utah, was arrested last month in a human trafficking sting.
Detectives say 51-year-old David N. Moss, using the alias "Pilot", contacted women he believed to be prostitutes on social media. Moss told the women he could manage them, which he claimed was different from being a pimp.

Officers say Moss told the women he could protect them, help them avoid police, and book their clients on their behalf. He told the women he had "run" other girls in the past.

Moss ultimately met with the two undercover officers, and during that meeting he showed them cash and said he was "not opposed to paying" for services, detectives allege. He also detailed ways to avoid police and at that point forcibly grabbed one woman's hand and placed it on his genitals.

The document states Moss then unzipped his pants and exposed himself to the two undercover detectives.

….

Detectives wrote that Moss' current position as a religious leader and his prior work as a vice squad cop in St. George gave them reason to worry there may be more victims out there.

….

Moss was booked into jail for the Lehi incident on charges of exploiting a prostitute, patronizing a prostitute, sexual battery, and two counts of lewdness.
Moss was a former police officer. He was in charge of the vice squad for the St. George Police Department. According to Fox-13:
Capt. Mike Giles, St. George Police, said Moss previously supervised their vice squad but resigned his position in their department seven years ago. He said Moss was involved in a consensual sexual relationship that had "an on-duty component" but was not in any way related to the current allegations Moss faces.

Giles said Moss resigned after his case went to a pre-determination meeting but before any recommendation for termination was made.