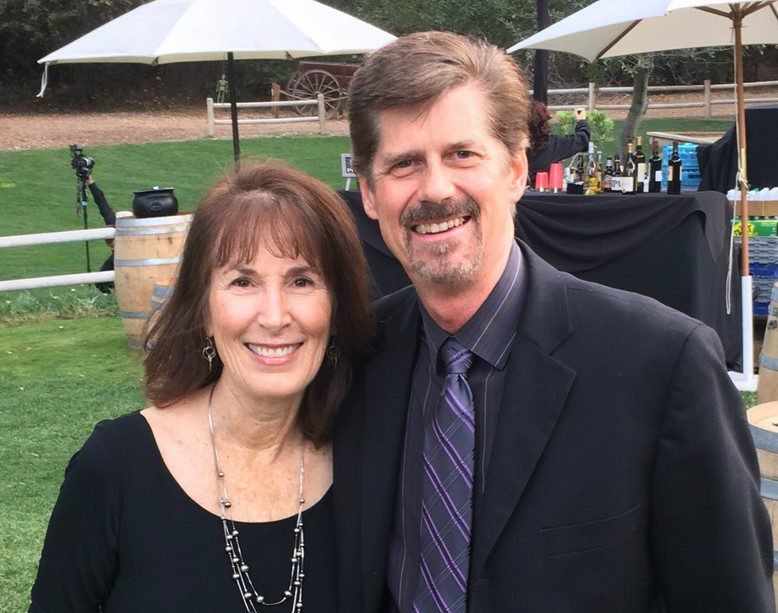 Lori Alexander, a Fundamentalist Christian and blogger extraordinaire at The Transformed Wife, said on Facebook the other day that the reason God killed everyone with a flood is because of widespread homosexuality.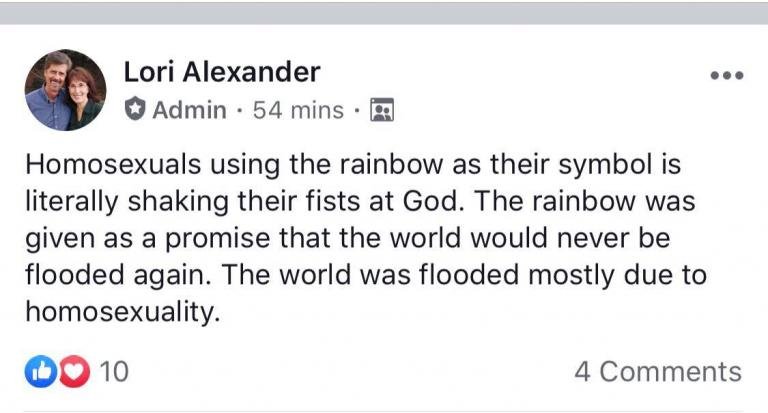 Alexander reveals two things with her comment:
She is homophobic
She is willing to twist and misinterpret the Bible to advance her homophobic agenda
Genesis 6:1-7 states very clearly WHY God destroyed the world with a flood, killing everyone save Noah and his family:
 And it came to pass, when men began to multiply on the face of the earth, and daughters were born unto them, That the sons of God saw the daughters of men that they were fair; and they took them wives of all which they chose. And the Lord said, My spirit shall not always strive with man, for that he also is flesh: yet his days shall be an hundred and twenty years. There were giants in the earth in those days; and also after that, when the sons of God came in unto the daughters of men, and they bare children to them, the same became mighty men which were of old, men of renown. And God saw that the wickedness of man was great in the earth, and that every imagination of the thoughts of his heart was only evil continually. And it repented the Lord that he had made man on the earth, and it grieved him at his heart. And the Lord said, I will destroy man whom I have created from the face of the earth; both man, and beast, and the creeping thing, and the fowls of the air; for it repenteth me that I have made them.
According to the Bible, the primary reason God destroyed the world with a flood is that the "sons of God" (angels or demons) were marrying the "daughters of women", having heterosexual intercourse with them, resulting in children who grew to be giants, men of renown.
And as it was in the days of Noe, so shall it be also in the days of the Son of man. They did eat, they drank, they married wives, they were given in marriage, until the day that Noah entered into the ark, and the flood came, and destroyed them all.
For as in the days that were before the flood they were eating and drinking, marrying and giving in marriage, until the day that Noe entered into the ark, And knew not until the flood came, and took them all away; so shall also the coming of the Son of man be.
Nowhere in the Biblical text do we find a connection between Noah's flood and homosexuality. Thus, we can safely conclude that Lori Alexander is just making shit up to fit her homophobic agenda.