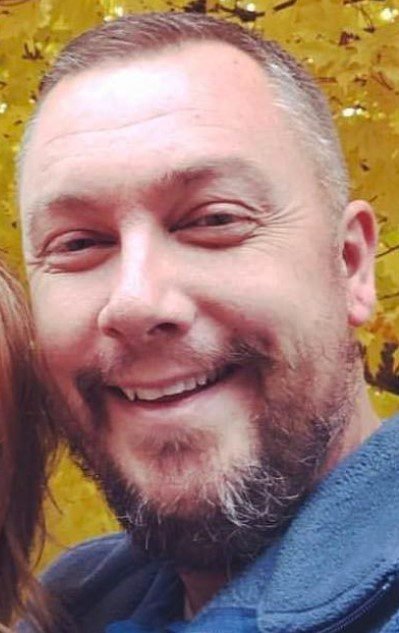 The Black Collar Crime Series relies on public news stories and publicly available information for its content. If any incorrect information is found, please contact Bruce Gerencser. Nothing in this post should be construed as an accusation of guilt. Those accused of crimes are innocent until proven guilty.
John "J" Martin, father of five and pastor of Lighthouse Baptist Church in Florence, Alabama, stands accused of sexually abusing several children. Lighthouse Baptist is an Independent Fundamentalist Baptist (IFB) congregation.
John Martin, a 41-year-old from Florence, is held in the Lauderdale County jail with bail set at $60,000. Martin recently resigned after nine years as the pastor of Lighthouse Baptist Church in Florence.

On June 23, Martin resigned and admitted to church members that he had inappropriate relationships with young men, said Angie Hamilton, an assistant district attorney in Lauderdale County. Church members told the authorities about the admission, and a criminal investigation began.

….

"We have identified several potential victims," Hamilton said. "We believe other charges are forthcoming."

Martin is charged with four counts of first-degree sexual abuse, records show. Hamilton said those charges involve a victim younger than 16. Court records weren't yet publicly available Monday afternoon.

Prosecutors and investigators are asking anyone with information to come forward. They say Martin worked as a pastor in other states before joining Lighthouse in Florence.

"We believe there may be other young people that he may have had contact with," Hamilton said.
Kudos to the church for reporting Martin to law enforcement. Sadly, it is not uncommon for IFB churches to fire offending pastors and shove allegations under the proverbial rug. That the church acted immediately and decisively deserves praise, albeit I am not sure how much praise is necessary for doing what decent, caring people should do.
According to the church's doctrinal statement:
Human Sexuality

1. We believe that God has commanded that no intimate sexual activity be engaged in outside of a marriage between a man and a woman. We believe that any form of homosexuality, lesbianism, bisexuality, bestiality, incest, fornication, adultery, and pornography are sinful perversions of God's gift of sex. We believe that God disapproves of and forbids any attempt to alter one's gender by surgery or appearance. (Genesis 2:24, 19:5, 13, 26:8-9; Leviticus 18:1-30; Romans 1: 26-29; 1 Corinthians 5:1; 6:9; 1 Thessalonians 4:1-8; Hebrews 13:4)

2. We believe that the only legitimate marriage is the joining of one man and one woman. (Genesis 2:24; Romans 7:2; 1 Corinthians 7:10; Ephesians 5:22-23)
Evidently, Martin didn't practice what he preached. I know, I know, shocking, right? (That's sarcasm, by the way.)
Church Facebook page