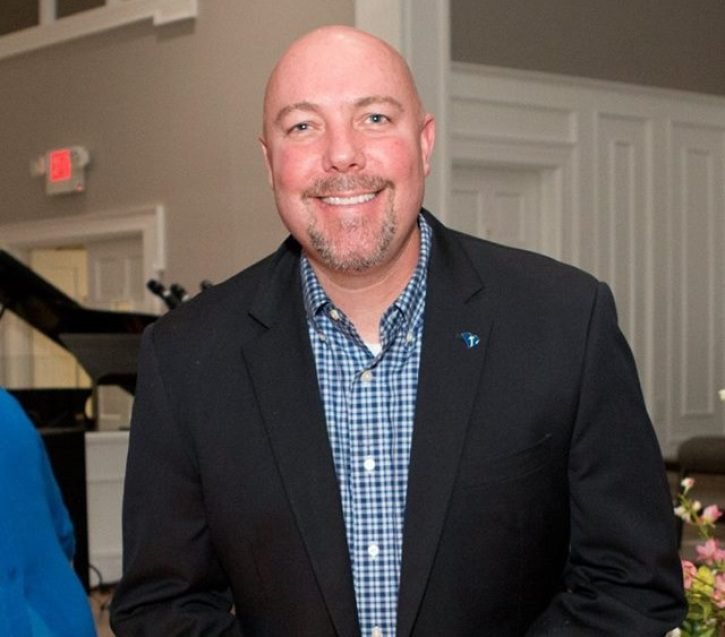 The Black Collar Crime Series relies on public news stories and publicly available information for its content. If any incorrect information is found, please contact Bruce Gerencser. Nothing in this post should be construed as an accusation of guilt. Those accused of crimes are innocent until proven guilty.
In December 2018, Southern Baptist missionary and denominational leader Mark Aderholt was indicted for allegedly assaulting a minor two decades ago.  In July 2018, the Baptist Press reported:
Mark Aderholt, a former employee of the South Carolina Baptist Convention and International Mission Board missionary, has been charged in Texas with sexually assaulting a teenager 21 years ago.

Aderholt, 46, was arrested July 3 in South Carolina and booked into the Tarrant County, Texas, jail July 9 on charges of sexual assault of a child under 17, the Fort Worth Star-Telegram reported. He was released July 10 on bond.

The IMB told Baptist Press today (July 16) it learned in 2007 of allegations Aderholt had a sexual relationship with a 16-year-old in 1996-97 while he was a 25-year-old student at Southwestern Baptist Theological Seminary. He served with the board from 2000-08.

The IMB conducted an internal investigation in 2007, and the matter was set to go before the board of trustees, "which, at that time, was the only group with the authority to terminate a member of our missionary personnel," IMB spokesperson Julie McGowan said in written comments. But Aderholt resigned on his own "before the Board could vote on the recommendation from the investigative team that included both men and women,

The IMB has since changed its policies to allow a missionary to be terminated by "staff senior leadership," McGowan said.

The IMB's 2007 investigation, including two days of interviews with the alleged victim, led an IMB team to conclude at the time that Aderholt "engaged in an inappropriate sexual relationship" with a teen in 1996-1997, that the victim "suffered as a result" and that Aderholt "was not truthful" with the IMB "about the full extent of the relationship," according to correspondence to Miller from IMB general counsel Derek Gaubatz published July 13 by the Star-Telegram.

The IMB did not report the incident to law enforcement at the time, McGowan said, because the victim — who has identified herself in a blog post and other forums as author and speaker Anne Marie Miller — said on multiple occasions that she did not want to make a report to police.

Miller "was a grown adult at that time, and we followed her lead," McGowan said. "We were more than willing to support such action at that time, but she stated that her desire was not to file charges. While some want to exclusively call out IMB for not reporting, keep in mind that neither her parents, her husband at the time, two trained clinical counselors or several other friends with intimate details of what happened reported the matter to police, including several individuals who actually live in Texas where the alleged events took place. We can only assume they approached this matter in the same fashion we did: that, as an adult, this was Ms. Miller's story to share with local authorities when she was ready. We fully support her taking this step now, and we are cooperating with authorities."

….

Aderholt's offense allegedly occurred in Arlington, Texas, in 1997, according to the Star-Telegram, and is punishable by up to 20 years in prison. An Arlington police spokeswoman told the Star-Telegram she could not release additional information about the case.

Southwestern Baptist Theological Seminary confirmed to BP that Aderholt was a student at the seminary when the crime allegedly was committed. He graduated in 2000 with a master of divinity degree.

The South Carolina Baptist Convention (SCBC) released a statement June 19 announcing Aderholt had resigned after a year and a half as the convention's associate executive director and chief strategist and that SCBC executive director Gary Hollingsworth received the resignation with "a heavy heart." The initial statement did not, however, give a reason for the resignation.

After the Star-Telegram reported Aderholt's arrest, Hollingsworth said in a statement released to BP July 10, "In light of recent news related to Mr. Aderholt, our hearts are grieved and our prayers are with everyone involved." Hollingsworth told South Carolina's Baptist Courier newsjournal, "Our hearts are grieved, but we are trusting the authorities."
Today, Aderholt, pleaded guilty to misdemeanor assault causing bodily injury.  The Houston Chronicle reports:
The judge placed Aderholt on 24 months of deferred adjudication, a form of probation that will not leave a conviction on his record if he successfully completes the term. He was also ordered to spend 30 days in jail beginning Tuesday evening and to pay a $4,000 fine. He prohibited Aderholt from having any form of contact with Miller.
Aderholt's lawyer, Justin Sparks, stated: "Mark has maintained his innocence from day one. After a probationary term, it ends with a dismissal. Mark agreed to this result because the original allegations were abandoned and for closure."