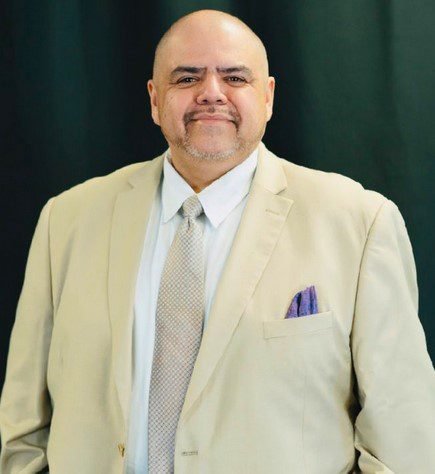 The Black Collar Crime Series relies on public news stories and publicly available information for its content. If any incorrect information is found, please contact Bruce Gerencser. Nothing in this post should be construed as an accusation of guilt. Those accused of crimes are innocent until proven guilty.
Victor Trevino, Sr, pastor of The Bread House South in Lansing, Michigan, was sentenced to eighty hours of community service for failing to report child abuse allegedly perpetrated by his youth pastor son, Trevino, Jr.
Victor Trevino Sr. was sentenced Thursday to 80 hours of community service for not reporting the abuse allegedly done by his son.

Trevino Jr. is a youth pastor at the Bread House South church. Prosecutors say he had inappropriate contact with a minor between 13 and 16 years old.

He faces nine charges, including four counts of fourth-degree criminal sexual conduct, one count of child sexually abusive activity, one count of accosting a child for immoral purposes and two counts of using a computer to commit a crime.

He's also charged with five counts of second-degree criminal sexual conduct with a child under 13 years old and one count of second-degree criminal sexual assault in a different case.

Andrea Bitely, a spokeswoman for Trevino said, "Pastor Trevino is committed to performing the community service ordered today and offers prayers of healing and strength for all involved."

Trevino Sr. pleaded guilty in August to the misdemeanor and must also pay $400 in fines and costs, said Scott Hughes, an Ingham County Prosecutor's Office spokesman.
The good pastor "offers prayers of healing and strength for all involved." Really? How about reporting allegations of sexual abuse the moment you hear of them? How about protecting the children in your church? While it is refreshing to see a pastor prosecuted for failing to report, I am not sure a $400 fine and eighty hours of community service fit the crime. Just once, I would like to see an offending pastor do actual jail time for failing to report abuse. In Trevino Sr's case, once he completes his community service hours and pays his fine, it is likely charges will be dismissed. Can't do anything to besmirch the character of a man of God, right? I wonder if The Bread House South and its denomination will discipline Trevino, Sr. for his sin? Lest everyone involved forgets, the Bible says in James 4:17:
Therefore to him that knoweth to do good, and doeth it not, to him it is sin.
Trevino, Sr. knew to "do good" and did it not. God calls that sin. I call it a gross abrogation of personal responsibility for church children.