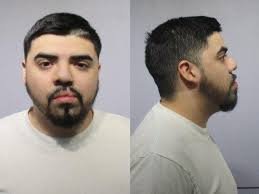 The Black Collar Crime Series relies on public news stories and publicly available information for its content. If any incorrect information is found, please contact Bruce Gerencser. Nothing in this post should be construed as an accusation of guilt. Those accused of crimes are innocent until proven guilty.
In June 2019, Victor Trevino, Jr, a youth pastor at The Bread House South in Lansing, Michigan, was accused of sexually assaulting two minor girls.
A youth pastor at a church in Lansing has been charged with sexually assaulting a minor in 2 separate cases. Victor Albert Trevino Jr. has been arraigned on a total of 15 charges between the two cases.

Trevino is a youth pastor at the Bread House South church. Prosecutors say he had inappropriate contact with a minor between 13 and 16 years old. They also say Trevino repeatedly tried to convince her to have sex with him. He's facing 9 charges in the Lansing case.
In August 2019, Trevino waived his right to a preliminary hearing.
WILX reported in June, 2019, that a girl younger than 14 came forward with allegations that Trevino repeatedly molested her at his family home in Holt.

She said Trevino often hosted sleepovers for kids from church.

The girls said he touched her inappropriately six times between October, 2018, and March, 2019.

After the girls mother was informed, she took her daughters phone and recorded pictures and videos on Snapchat from Trevino that included images of male genitalia.