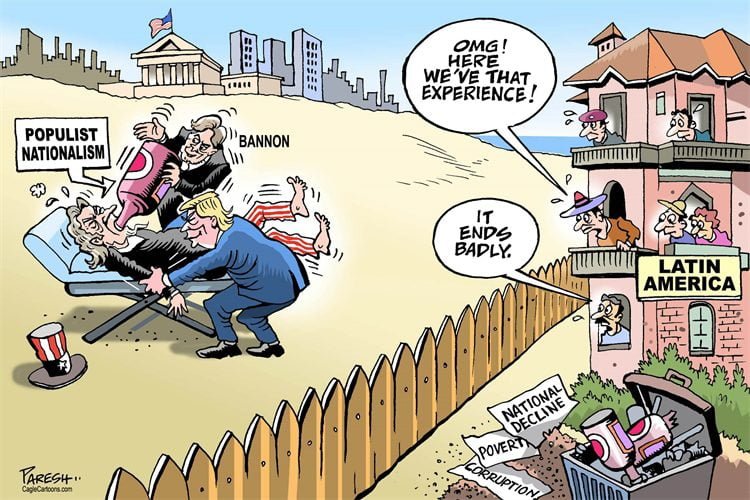 In 2006, I was still a Christian, I self-identified as an emerging/emergent pastor. As you will see, my liberal/progressive political views were quite developed by this time. I was far from the ranch, so to speak. For my Evangelical critics at the time, it came as no surprise to them that I embraced atheism two years later.
May 2006 Op-Ed for the Bryan Times (slightly edited):
Throughout the history of the Christian church, it has been commonly believed that state and church, both ordained by God, operate on separate, yet equal planes of authority. This is commonly called the "separation of church and state." History painfully reminds us of what happens when state and church are joined together. This union always results in the death of many people and the authority of both the state and the church being compromised. Adolph Hitler would not have been successful during World War II without the joining of church and state together. The church lost her moral authority when she became complicit in the Aryan teachings and programs of the Nazi regime. Yes, there were those who stood against Hitler and his murderous minions, but, for the most part, the German church remained silent. As a result, the world was plunged into war and millions of people suffered and died. This is but one example of many that could be pulled from the pages of history. I am using it because it is "current" history and one that can readily be researched.
The world owes a great debt to the United States for her willingness to stand against Germany and her attempt to rule the world. The United States stood on solid moral footing and she is to be commended for her courage and sacrifice. With such a great moral stand also comes a great challenge; to remain humble in the light of great victory. Coming out of World War II, the United States had the approval and appreciation of the world. Sixty years later the United States is now viewed as an imperialistic superpower that is intent on dominating and taking over the world one nation at a time. How did this happen?
Pride! One-word answer. Pride! Reinhold Niebuhr, shortly after the end of World War II said this:
We are indeed the execution of God's judgment yesterday. But we might remember the prophetic warnings to the nations of old, that nations which become proud because they were divine instruments must, in turn, stand under the divine judgment and be destroyed……If ever a nation needed to be reminded of the perils of vainglory, we are that nation in the pride of our power and our victory.
As the post-September 11, 2001 era continues, there is an increasingly ugly, nationalistic pride that is rising up in the United States. This errant pride is seen in our nation's actions in Iraq and in the continued saber-rattling against Iran. Strong traces of it can be viewed in the current debate going on in the United States over Mexican immigration.
A clear distinction needs to be made between patriotism and nationalism. According to Michael Dyson in his book titled Pride, "Patriotism is the critical affirmation of one's country in light of its best values, including the attempt to correct it when it is in error. Nationalism is the uncritical support of one's nation regardless of its moral or political bearing." Sadly, much of what is called patriotism in the United States is actually prideful, sinful, nationalism.
As in Germany during World War II, this errant nationalism is graphically on display in churches everywhere. Christian theology has been wedded with political ideology and given a healthy baptism of flag-waving nationalism and the result is that the church in the United States has abandoned her call to follow Jesus. Far too many churches, including an unhealthy number of churches in this area, have become pawns in a political chess game. Such churches have lost their prophetic voice. Where is the voice calling out for justice and mercy? Where is the voice calling out for peace in the name of the Prince of Peace?
The flag-waving nationalism on display in many churches needs to stop. Ties with liberal or conservative political agendas need to be broken. The war in Iraq and Mexican immigration need to be viewed through the teaching of Jesus instead of a political party's platform. It is time to repent.
Over the past 36 months, I have visited a good number of churches in the northwest Ohio area, including churches in Indiana and Michigan. I have yet to hear one critical word concerning the War in Iraq. I did hear numerous words promoting the war, and sometimes I was almost certain that I was hearing a public service announcement from the defense department. Why are the pulpits of so many churches silent on this crucial issue? Even churches that come from the "peace" denominations are strangely silent or even go so far as to promote war, in direct contradiction to their church doctrine. I realize I can not make absolute judgments when I only visit a church once or a few times, but overall the silence is deafening.
It seems that many churches are requiring allegiance to the State and her war policy as a test of fidelity to Jesus. If one dare raise a voice of objection, immediate questions of salvation and love for country are raised. Coward, un-American, unsaved, liberal, and military hater are some of the kinder words hurled at those who, in Jesus' name, oppose war. In spite of the name-calling, lovers of peace must continue to stand for peace. It is the LEAST we can do. Churches and ministers must be prodded and cajoled, and if need be, shamed into returning to being prophetic voices in the world. Instead of allowing political agendas to control the voice of the church, the clear and emphatic teachings of Jesus must set the agenda. It is time to stop the debates about "just war" (which is nothing more than political ideology wearing theological clothes) and return to doing what Jesus commands us to do; love our enemies and be a people who actively promote peace.
May 2006 Op-Ed for the Defiance Crescent-News (slightly edited):
Every time Christians gather together for communion, it is for the purpose of memorializing the death of Jesus. The death of Jesus on the cross has many theological implications: redemption and sanctification among many others. The death of Jesus also has political implications. His death, along with his resurrection from the dead, proclaimed a new Kingdom, the Kingdom of God. Who, and all that Jesus did, challenges the politics and agendas of every generation. There is a new King in the world, and Jesus is his name.
Last Sunday, many churches took time to briefly mention Memorial Day. Some churches had full-blown patriotic rallies, complete with the presenting of the colors and taps. Others sang a few patriotic songs and said a quick prayer for those who have died in our nation's wars. Some took time to honor church members who are serving or had served in the Military.
I always prepare myself for what "may" happen in church on our nation's various national holidays. I would prefer that churches not meld worship of God and nationalism together, but I have come to the place where I can tolerate it in short doses. Interjecting nationalism into our worship of God diminishes the focus of our worship, and can, if we are not careful, suggest that Christianity and American nationalism are one and the same.
In many sermons, we will hear that Christians need to view the sacrifice of war in and of itself, separated from its theological and political implications. An attempt is made to link the sacrifice of war with the sacrifice of Jesus. Jesus laid down his life for others and in war we are called on to do the same.
It is unwise to connect the sacrifice of Jesus and the sacrifice of war. Jesus was the guiltless dying for the guilty. In war, there are no guiltless parties. It is also impossible to divorce the sacrifice of war from its theological and political implications. War ALWAYS has such implications.
My prayer is that churches will stop being agents for the political agendas of the Republican and Democratic parties. Instead of giving public service announcements for the defense department, churches would be truer to their calling if they proclaimed what Jesus said about peace and loving our enemies. I am still waiting to hear a sermon anywhere that takes seriously the claims and teachings of Jesus concerning peace and as a result, declares the war in Iraq to be contrary to Christian teaching. Instead of wrangling about "just war" I hope and pray churches will wrangle with the implications of "thou shalt not kill," "love your enemies," and "blessed are the peacemakers."It is certainly proper and right to quietly remember those who have died during our nation's wars. Some died defending freedom, others died for a political agenda, but all died as Americans and we should remember them. We should also take time to reflect on the awfulness of war and the danger of a nation with unchecked arrogance waging war against all who cross her path.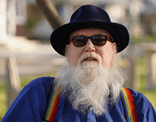 Bruce Gerencser, 65, lives in rural Northwest Ohio with his wife of 44 years. He and his wife have six grown children and thirteen grandchildren. Bruce pastored Evangelical churches for twenty-five years in Ohio, Texas, and Michigan. Bruce left the ministry in 2005, and in 2008 he left Christianity. Bruce is now a humanist and an atheist.
Connect with me on social media:
You can email Bruce via the Contact Form.
Your comments are welcome and appreciated. All first-time comments are moderated. Please read the commenting rules before commenting.