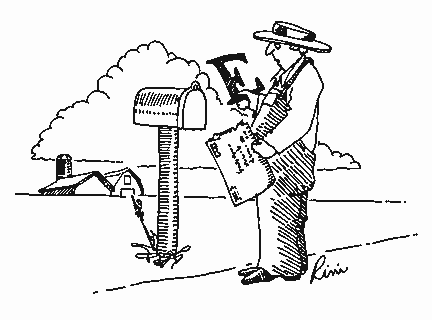 Repost from 2015-2016. Edited, updated, and corrected.
Several years ago, I received a Facebook message from a Canadian seminary student by the name of Matt. I assume he is an Evangelical. Here's some of what he had to say:
You don't know me. I am a seminary student at a school in Canada. One of my professors passed around your article entitled "Know it all Evangelicals" and asked the class to post a response in the class forum.

As I considered my response, I felt that if I wanted to take the assignment seriously, I should also post my response in the comments on your article . . .

. . . If you are not interested in this I completely understand and will bother you no more. I wish you all the best as you battle through your health issues. Thanks for considering my request.
Here's the comment Matt posted to the class forum page:
Dear Bruce,

Thanks for a thought provoking article. I'll admit that my first reaction was indignation and the inner protest that while this may refer to most Christians, it certainly doesn't refer to me, don't lump me in with everyone else.

I suspect that just about any Christian reading the article would feel similarly at least initially. Perhaps others would jump on the bandwagon and say, "Yeah, that is the problem with the church, they are so arrogant and they know nothing." as though they themselves are somehow apart from and therefore better than the church.

Then I tried to think more about what you are really saying. It seems that the main problem that you outline in the article is the arrogance Christians tend to have based on their knowledge which in reality often amounts mostly to ignorance. I wonder if I really can be lumped into that category.

Perhaps in your years as a pastor you had the experience of having kids from your church go off to Bible College and then come back after a year armed with a new knowledge and a great zeal to correct the areas where you were in error in your leadership. The reality is that I was one of those kids. I recall as a Bible School student zealously inserting myself into a church conflict in the church where I grew up.

I made sure to point out to the pastor the areas where he was wrong and clearly warned him of the dangers of his behaviour. He was a man who was struggling in life, he had a teenage daughter causing a great deal of grief in his home and a church in turmoil around him and I am sure that in my great wisdom and discernment I caused far more harm than good. I look back on that incident with no small regret and hope that I have learned something since then.

Now, years later I find myself with a role of leadership and influence within the church and your article is a challenge to me. I can ask myself, "How can I be an influence for good in the church? Can I challenge the young people around me to get into their Bible, to study the scriptures and to think about what they are reading?" I think I can. The reality is that if the scriptures are true (and I believe that they are) they are worth studying and knowing. If they are truly a way to know God then this is what I should devote my life to learning and I want to influence the next generation of the church to change the reputation that we have of being arrogant and ignorant.

Thanks for your challenge.

Matt
I'm am not sure which post (s) Matt was referencing, but I do remember what I wrote. (Please see Know-it-all Christians and Why Do Evangelical Pastors Think They Know Everything.) I focused on the arrogance of many Evangelicals when it comes to them thinking they know everything. In truth, most Evangelicals know very little about theology, the Bible, the history of Christianity, and the transmission and historicity of the text they claim is divine. Even among preachers, the lack of knowledge is astounding.
I think Bart Ehrman's books should be required reading in Evangelical churches — even more so in Evangelical Bible colleges and seminaries. Evangelicals should know where their Bible and beliefs came from and how much these beliefs have changed over the centuries. They should know that many of the claims they make for the Bible are not only laughable, but ignorant. If they are going to say that the Bible says ____________, then they should, at the very least, learn to defend and explain their assertions. In the process of learning how to defend themselves, they should expose themselves to authors and scholars outside of their sect, men such as Marcus Borg, John Dominic Crossan, John Shelby Spong, N.T. Wright, and even secular, non-Christian writers of the ilk of Bart Ehrman, John Loftus, and Robert M. Price. And that's just for starters.
I take the Bible seriously, and those who say they believe it should do the same. I hope, in the advice that Matt gives to future congregants, he will encourage them to read outside the rut of their peculiar sect. Any belief worth having will stand examination and critique. Now, if it is really all about faith, then future Evangelical preachers such as Matt need to make that clear. They need to state that their beliefs are faith-based, and not evidence-based. This we believe, then becomes an article of faith, a shared faith, that may have some facts attached to it, but such facts are not required.
I want to thank Matt for his comment. I always appreciate it when Evangelicals make attempts to engage me on a thoughtful, professional, and intellectual level. Rarely does this happen, so I am all the more pleased when it does. His kind message to me is a reminder that my writing is often discussed far beyond the pages of this blog.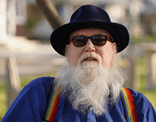 Bruce Gerencser, 64, lives in rural Northwest Ohio with his wife of 43 years. He and his wife have six grown children and thirteen grandchildren. Bruce pastored Evangelical churches for twenty-five years in Ohio, Texas, and Michigan. Bruce left the ministry in 2005, and in 2008 he left Christianity. Bruce is now a humanist and an atheist.
You can email Bruce via the Contact Form.
Your comments are welcome and appreciated. All first-time comments are moderated. Please read the commenting rules before commenting.