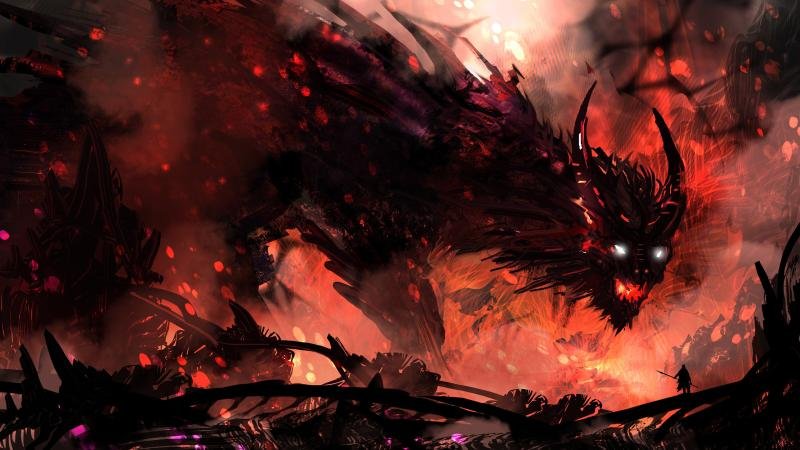 In the early hours before dawn, a demonic presence filled our bedroom. In the middle of this foreboding demonic host was a large menacing demon. This large demon, with an ugly, frightening face kept moving closer to me. Soon I could touch his extended hand. What did this demon want? Was it time for me to die and be carried off to the pit of Hell that Evangelicals are certain will be my eternal home? Or was this demon there to protect me from God's angels? I have not seen any angels, but I have heard they are always lurking in the shadows, much like their pervert God. All I know is that this large demon and his minions were as real as Polly sleeping in bed next to me.
I woke Polly up, asking her if she saw the demons. She replied, no. Polly, they are right there. The one demon is right in front of me. I can touch his hand. I can't believe you don't see him.
Ten or so minutes later, the demons faded into the ceiling, and I fell back asleep. You see, I was wide awake, but not awake, caught in the world between awake and asleep. Did I really see demons? Absolutely. In fact, I physically touched the one demon and talked to him.
But, Bruce, you don't believe demons are real, so how it possible that you saw, touched, and spoke to a demonic entity? Simple. It's call Amibien, a drug prescribed for insomnia. I take four medications at night to help with pain and insomnia. The regimen I use is quite effective.
One of the side effects of Ambien is hallucinations. Not dreams, hallucinations. I was very much "awake" and I believed everything that was going on in our bedroom was actually happening. That's the nature Ambien-induced hallucinations. They are so vivid that you think they are real. A month or so ago, I had another hallucination. Polly was getting ready to fly to Chicago for a business trip. After she left, I found out that she was actually going to her lover's home. She was having an affair with a man from work. The only "funny" thing about this hallucination was that the man's name was Charles Pecker.
After I came out of this hallucination, I sat on the side of the bed weeping for several hours. I was certain that Polly was having an affair, that she was leaving me, and filing for divorce. Quite frankly, this hallucination left me disconcerted most of the day. Of course, Polly isn't having an affair, and no, we are not getting a divorce.
I have only had three hallucinations while taking Ambien. However, the ones I have had, have been unforgettable. Our brains, given the right stimuli or medication, can trick us into saying and believing all sorts of things. Recently, a pastor was arrested for urinating on a woman on an airplane. Supposedly, the good pastor was taking Ambien and drinking alcohol, and has no memory of hosing the woman. Now, the pastor could be lying — I am quite cynical about pastors these days thanks to the Black Collar Crime Series — but knowing what experiences I have had with Ambien, it is possible that what the pastor is saying is true. That he was allegedly chasing down the Ambien with alcohol is beyond stupid. And how much Ambien was he taking? I hope authorities took a blood sample of the peeing pastor.
Have you ever taken Ambien? Do you have a hallucination story you would like to share? If so, please share your experiences in the comment section.
Bruce Gerencser, 66, lives in rural Northwest Ohio with his wife of 45 years. He and his wife have six grown children and thirteen grandchildren. Bruce pastored Evangelical churches for twenty-five years in Ohio, Texas, and Michigan. Bruce left the ministry in 2005, and in 2008 he left Christianity. Bruce is now a humanist and an atheist.
Connect with me on social media:
Your comments are welcome and appreciated. All first-time comments are moderated. Please read the commenting rules before commenting.
You can email Bruce via the Contact Form.