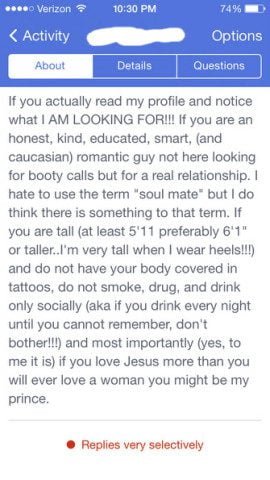 Snark, Snark, Snark Ahead!
I'm confused. Why does this heterosexual woman want to date gay men? If a man, any man, loves Jesus, who is a man, more than he does a woman, doesn't that make him gay? And since there is no such thing as a gay Christian, this woman might as well give up now. Cuz, if she is looking for a man who desires, wants, needs Jesus more than a woman . . .
I'm sure there are a few I love Jesus more than I will ever love you girl men out there, but do you really want to marry a Jesus-loving man and start life as number 2 on his love list? Cuz, number 2 on his love list will turn into literal number 2 (that's shit, for my Evangelical readers) pretty quickly.
Any man who says that he loves a man whom he has never seen more than a real, live, anatomically blessed, sexy woman is either lying so he can score or he is delusional. Again, not sure that this guy would be marriage material. Any woman wanting and getting a man who will love Jesus more than he loves her is going to be sorely disappointed.
Honey, let's have hot missionary sex tonight, the Christian newlywed wife says. Her Jesus-loving husband responds, how dare you ask me to have sex with you. I am saving myself for Jesus!
Evidently, this woman has not read 1 Corinthians 7. Paul says a lot of crazy shit about marriage in 1 Corinthian 7, but since it is in the holy, unadulterated, inerrant, inspired word of God, let's allow God to speak:
…He that is unmarried careth for the things that belong to the Lord, how he may please the Lord: but he that is married careth for the things that are of the world, how he may please his wife.
This woman needs to understand that if a man really does love Jesus more than he loves women, then he should never ever marry. According to the aforementioned passage of Scripture, when a man marries a woman, his first priority is to the things of the world and how he may please his wife. It's right there in the Good Book. So, this means that his wife comes before Jesus. God said it, I didn't.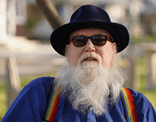 Bruce Gerencser, 65, lives in rural Northwest Ohio with his wife of 44 years. He and his wife have six grown children and thirteen grandchildren. Bruce pastored Evangelical churches for twenty-five years in Ohio, Texas, and Michigan. Bruce left the ministry in 2005, and in 2008 he left Christianity. Bruce is now a humanist and an atheist.
Connect with me on social media:
You can email Bruce via the Contact Form.
Your comments are welcome and appreciated. All first-time comments are moderated. Please read the commenting rules before commenting.