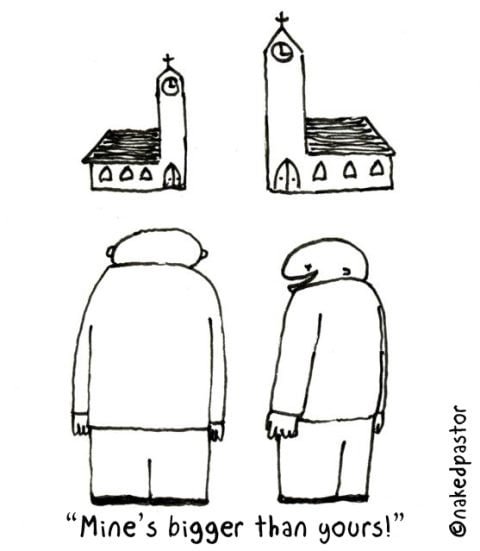 The Independent Fundamentalist Baptist (IFB) church movement traces its genesis back to the debate over modernism within Evangelical — primarily Baptist — sects and churches. This internecine war led Fundamentalists to split off from Baptist sects such as the American Baptist Convention (ABC) and the Southern Baptist Convention (SBC). By the late 1950s and 1960s, these separatists founded their own colleges, proudly wearing the IFB label. Historically, the 1960s-1980s were the heyday of the IFB church movement. Many of the largest churches in America were IFB churches. Today, most of those churches are either closed or shells of what they once were.
I attended Emmanuel Baptist Church in Pontiac, Michigan for three years in the mid-1970s. Pastored by Tom Malone, Emmanuel Baptist was considered by everyone to be an IFB success story. Today, its doors are shuttered, and its college, Midwestern Baptist College, is a ministry of an IFB church in Orion, Michigan. Church and college properties were sold to developers. The dorm that was my home for three years has been converted into apartments. Emmanuel's story is common among IFB churches. Books were written about these churches' success, but where are the tomes detailing their decline and death?
There was a day when numbers drove IFB preachers: church attendance, Sunday school attendance, salvation decisions, baptisms, and offerings. Let me give readers an example of numbers-driven thinking. IFB evangelist Dennis Corle, who held three revivals for me back in the 1980s, accounts for his life this way:
Dennis Corle entered full time evangelism in 1981. In the past 38 years: he has traveled over 4 million miles, held over 2,085 revival meetings and over a thousand one-day meetings as well as Soul-winning and Revival Fires Conferences.

In his ministry he has had over 71,336 saved and 19,422 baptized. He has seen thousands of young people surrender for full time ministry many of whom are presently serving the Lord full time as well as thousands of members added to independent Baptist Churches during his meetings.

He is the founder and president of Revival Fires Baptist College which is a correspondence college that offers a full 4-year program. He started and teaches a summer institute designed to train young evangelists in the field. Dr. Corle also teaches in several fundamental Baptist colleges each year.

Dennis Corle is the founder of Revival Fires Publishing. His ministry has published 127 books to date.
Bob Gray, Sr. is another IFB bean counter. Now retired, Gray, Sr. describes his ministerial prowess this way:
[Bob Gray, Sr.] pastored for 29 years in Longview, Texas. Under Dr. Gray's leadership, LBT had over one million souls come to Christ. Longview Baptist Temple grew from a low of 159 to 2,041 in weekly attendance under his ministry. The church gave 9.3 million dollars to missions and gave $ 325,000 to help the poor in the Ark-La-Tex area in those 29 years. The church averaged 2,041 the last year of his pastorate in 2008. The church baptized 4,046 converts in the same year. Dr. Gray had 99 baptisms from his personal soul winning in 2013.

….

Dr. Gray has written 34 books . . . He has preached in every state of the union with the lone exception being North Dakota and 17 foreign countries. He is a conference speaker and local church consultant having flown over 6 million air miles.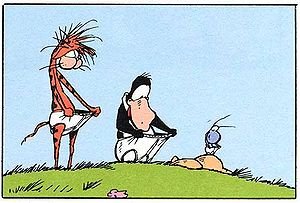 In the 1970s and 1980s, I attended countless IFB preacher's meetings and conferences. These meetings were an opportunity for preachers to preach, gossip, eat lots of food, and compare dick sizes. The number one question asked at these meetings was this: "how many ya running these days?" Everyone wanted to know who had the biggest dick. Boast of John Holmes-like size, and everyone wanted to know how you did it. Numerical success meant you were being "used" by God or that God was "blessing" your church. Conference speakers were always pastors whose churches were numerically growing or had large Sunday attendances. Rare was the speaker who pastored a small, failing church. In IFB circles, size mattered.
IFB pastors practiced what I call the Four W's. In this methodological system, you find why IFB churches numerically succeeded and why they are dying on the vine today.
❶ Win Them
After attracting disaffected Christians from other IFB churches and busing children to the church, the single best way to grow a church was to win (evangelize) sinners to saving faith in Jesus Christ. IFB churches considered themselves to be soul-saving centers. Sermons, altar calls, and evangelistic programs were all geared towards saving souls. One church I pastored in southeast Ohio for eleven years had over 600 public professions of faith. Rare was the Sunday in the 1980s when multiple people weren't at the altar asking Jesus to save them. I judged the success or failure of my sermons by how many people walked the aisle on Sundays.
❷ Wet Them
After getting saved, new converts were told that their first step of obedience to Christ was baptism by immersion (and then reading the Bible, tithing, prayer, tithing, attending church every time the doors were open, tithing). Getting people saved was the easy part. Getting them to submit to being held under water by a Baptist preacher? Not as easy. IFB churches typically had large new convert numbers, but not as many baptisms. The reason for this was simple. Many new converts never returned to church after getting saved or came for a few weeks and then stopped attending after hearing the pastor rage against "sin" — their sin. People attracted to a particular IFB church's "friendliness" quickly found out that friendship was conditioned on obedience and fealty to bat-shit crazy beliefs and practices.
❸ Work Them
After getting people saved and baptized, it was time to indoctrinate them into the cult by giving them work to do. The success of any IFB church relies on the unpaid labor of its members. Not only were church members expected to attend church every time the doors were open, but they were also expected to go on visitation, work in the bus ministry, teach Sunday school, man (I mean woman) the nursery, work in Junior Church, oversee the youth ministry, etc. IFB churches are a way of life, with services and ministries taking up virtually every day of the week. On-fire, sold-out Christians worked, worked, worked, and worked for their pastor, uh, I mean God. No matter how many hours they worked at their jobs or how many hours they spent caring for family, congregants were expected to give their all to their pastor, uh, I mean God.
Take the IFB church I pastored in southeast Ohio. We had church activities going on virtually every day of the week. We also had a private Christian school. And then we had conferences and revivals. All told, church members were expected to show up and participate in services, events, and ministries over 300 days a year. Not showing up brought the wrath of the pastor, uh, I mean God, upon your head.
❹ Waste Them
It should come as no surprise that such a frenetic church life led to burnout. IFB churches loved to count the people coming through the front door, but not those leaving out the back. As long as more people came through the front door than who left, the church was "growing," a "success." Those who left the church were considered failures or weak, people unwilling to give their all to the pastor, uh, I mean God. No account is given for those harmed by being worked to death. Winners work for Jesus day and night, and losers don't. Don't you want to be a winner?
The IFB church movement is in numeric decline because this methodology proved not to be sustainable. Scores of people left for friendlier religious groups that allowed them space to live their lives. Others abandoned God altogether. However, ask IFB preachers why their churches are in the toilet, they will blame sin, liberalism, or laziness, refusing to acknowledge that the real culprit is staring at them in the mirror.
Bruce Gerencser, 66, lives in rural Northwest Ohio with his wife of 45 years. He and his wife have six grown children and thirteen grandchildren. Bruce pastored Evangelical churches for twenty-five years in Ohio, Texas, and Michigan. Bruce left the ministry in 2005, and in 2008 he left Christianity. Bruce is now a humanist and an atheist.
Connect with me on social media:
Your comments are welcome and appreciated. All first-time comments are moderated. Please read the commenting rules before commenting.
You can email Bruce via the Contact Form.