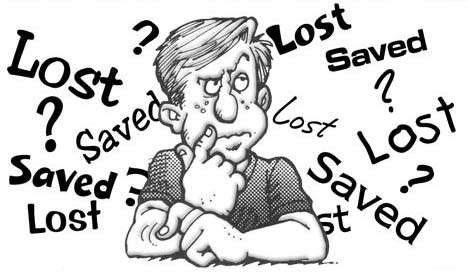 An Evangelical Christian man by the name of Mike Keenan sent me the following email today:
I have read your testimony and if what you said is true, then you are saved no matter what you do, say or now currently believe, You are sealed and sanctified by the Holy Spirit until the day of redemption. You cannot be "Unsaved." However because you no longer show any fruit of the Spirit and that is highly evident, you will almost certainly lose all your rewards, but you can and will never lose your inheritance which is eternal life as an adopted son of God.

You are saved Bruce and you can be anything you want to be, but if your Testimony is true then you are a brother in Christ and you always will be no matter what you classify yourself as or what you now believe.
According to Keenan, if what I say about my past and present life is true, then I am still a bought-by-the-blood, filled-with-the Holy-Ghost Christian; that there is nothing I can say or do to change this fact. I could be a serial murderer, rapist, child molester, or Donald Trump supporter — it matters not. According to Keenan, the Evangelical man who recently murdered eight people in Atlanta is still a Christian; he's still an adopted, redeemed, and sanctified son of God who will go to Heaven after he dies. Once a person prays the sinner's prayer and really, really, really believes in Jesus, he is forever a child of God. There is nothing he can ever do to change his eternal destination. In Baptist parlance, this is called once-saved-always-saved. No matter what evil a saved person may do, he still gets to go to Heaven when he dies. (And as side note, no matter what evil a saved person may do, the Holy Spirit (God) who lives inside of him does nothing but watch — the ultimate voyeur.)
According to Keenan, I will inherit my dad's house when I die, but there will be no furnishings. I will spend eternity in Heaven, but will not have any of the "rewards" True Christians likes Keenan have. Evidently, God is a "what have you done for me lately?" kind of deity. I spent fifty years in the Christian church. I pastored Evangelical churches for twenty-five years. I spent eighty-percent of my life worshiping and serving Jesus, yet because I have spent the past twelve years talking shit about my dad and older brother, HeyZeus, when the will is read, I will receive nothing but a bare lot of land along the River of Life. Figures, Dad always favored my brother. I just knew he would get the Ford Pinto and the train collection.
Keenan says that it is "highly evident" that I no longer show any fruit of the Spirit. Is this true? Keenan doesn't know me, yet he deems himself qualified to render judgment on my character and the quality of my life. I know, I know, typical judgmental Evangelical. However, the Bible makes it clear that Keenan errs in his judgment of me. Galatians 5:22-23 says:
But the fruit of the Spirit is love, joy, peace, longsuffering, gentleness, goodness, faith, Meekness, temperance: against such there is no law.
Seems to me, on most days, I still have the fruit of the Spirit. I am, by all accounts, still fruity. I am not perfect, only my brother is — or so he says, anyway — but I do try to be the kind of person described in the aforementioned verses. Temperance and longsuffering do trip me up at times, but hey, Jesus was quite temperamental with Mom at the Wedding at Cana (John 2:1-12) — and no one holds that against him — so I should get a pass too. And besides, I know stuff that HeyZeus did that nobody but me (not even Dad) knows about. HeyZeus is NOT the perfect son everyone thinks he is.
Keenan tells me that I can be anything that I want to be. Wow, I sure am glad I have his permission to do so. I want to be stripper. Imagine my gig at the local strip club. "Santa Takes it All Off." And just think, no matter how many women (and men) lust after me, I still get to go to Heaven when I die. What an amazing theology. Pray a prayer, have a momentary "experience," spend the rest of your life in debauchery, and when you die you go to Heaven. What's not to like, right? Well, except for the fact that there will be Evangelicals in Heaven. Definitely, a bad neighborhood.
I wonder if Keenan and other believers like him will be jealous and envious when they see the vile atheist Christian Bruce lounging by the River of Life in his speedo, their minds filled with all the fun stuff they didn't get to do while on Earth? But, hey, they will receive their rewards, which are, according to the Bible, crowns (Crown of Life, Incorruptible Crown, Crown of Righteousness, Crown of Glory, Crown of Rejoicing) that they will cast at the feet of HeyZeus. Sure sounds like Hell for Keenan.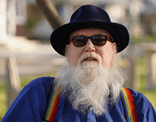 Bruce Gerencser, 65, lives in rural Northwest Ohio with his wife of 44 years. He and his wife have six grown children and thirteen grandchildren. Bruce pastored Evangelical churches for twenty-five years in Ohio, Texas, and Michigan. Bruce left the ministry in 2005, and in 2008 he left Christianity. Bruce is now a humanist and an atheist.
Connect with me on social media:
You can email Bruce via the Contact Form.
Your comments are welcome and appreciated. All first-time comments are moderated. Please read the commenting rules before commenting.