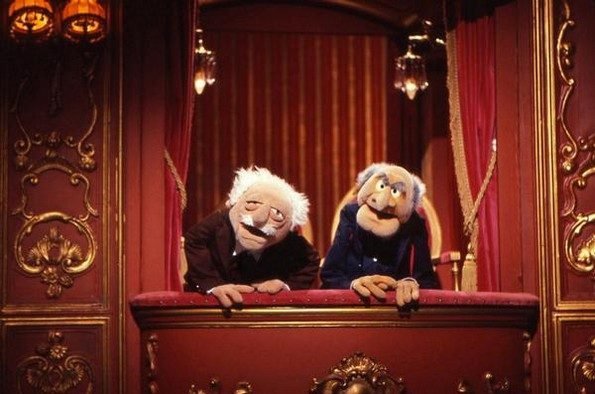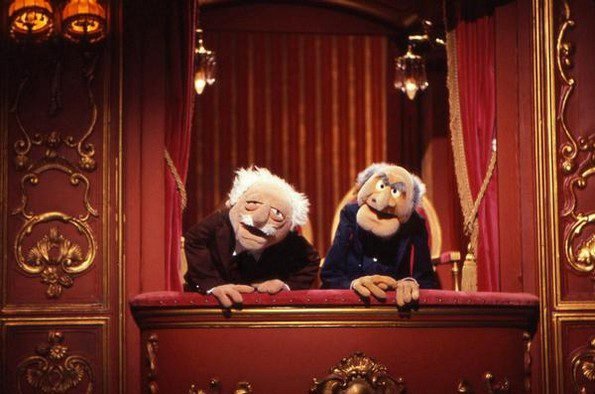 I received the following e-mail over the weekend from a person using the MooninLibra91 moniker. My response is indented and italicized.
I don't understand what you get from turning your back on Jesus . . .
It is evident that you have never thought about this question, so let me educate you.

First, Jesus is a dead man, so there is no "Jesus" to turn my back on. You "assume" that Jesus is God and what the Bible says about him is true. I reject those claims, and I have been waiting thirteen years for a Christian to provide evidence for such claims instead of just asserting them. Assumptions are not facts. Do you have any evidence for your beliefs outside of the Bible and "faith?"

Second, the biggest thing I gained when I walked away from Christianity was freedom: intellectually, morally, and ethically. No longer bound by the arcane, anti-human, and, at times, evil teachings of the Bible (and by extension, God), I now have the freedom to determine how I want to live my life. I have the freedom to determine a moral and ethical framework for my life (which is humanism and socialism).

Third, I also gained time — lots of it. I can sleep in on Sundays, not read the Bible, and not pray. I no longer have to spend an inordinate amount of time thinking, "what would Jesus do?"

Fourth, I gained a deep appreciation for the present, for the here-and-now, for the finiteness of this life. Instead of life being offloaded to an afterlife no one knows exists, my focus is on what is most precious to me: my next breath, my wife of forty-two years, my six children and their spouses, and my thirteen grandchildren.

On the About page, I give the following advice:

"You have one life. There is no heaven or hell. There is no afterlife. You have one life, it's yours, and what you do with it is what matters most. Love and forgive those who matter to you and ignore those who add nothing to your life. Life is too short to spend time trying to make nice with those who will never make nice with you. Determine who are the people in your life that matter and give your time and devotion to them. Live each and every day to its fullest. You never know when death might come calling. Don't waste time trying to be a jack of all trades, master of none. Find one or two things you like to do and do them well. Too many people spend way too much time doing things they will never be good at.

Here's the conclusion of the matter. It's your life, and you best get to living it. Someday, sooner than you think, it will be over. Don't let your dying days be ones of regret over what might have been."
but I pray that He never leaves you and guards you while your mind is clouded.
As I mentioned above, Jesus is dead, so he left stage left 2,000 years ago and ain't coming back. My parents have been dead for decades, and they aren't coming back either. That said, I have memories of them that will live on until I die. I also have photographs and movies. I have real, tangible evidence for their existence. Can you provide the same evidence for Jesus? Pictures, perhaps? A movie shot by Peter, James, or John, or Jesus's wife? Or, how about a book or two written by Jesus F. Christ? Nothing? Am I just supposed to take your word for it or faith-it?

You make so many damn judgments about me. Based on your religious beliefs, you assume that I have a "clouded" mind, that I am not thinking or seeing clearly. Would it make a difference to you if I told you that I have never seen things more clearly, that my mind, "clouded" by two decades of chronic pain and illness, is still sharp? Of course not. You think you have me all figured out.

Let me give you some Biblical advice from Proverbs 18:13: He that answereth a matter before he heareth it, it is folly and shame unto him. (KJV)

I love how the Message renders this verse: Answering before listening is both stupid and rude.
You are a preacher, so you must battle with demons who are of some higher rank. I pray that they leave you alone, in the name of Jesus. And that the Holy Ghost removes the scales from your eyes. I pray for your health, and above all, for your salvation.
Yes, I am still a preacher, but I am no longer a Christian preacher. I now preach atheism, humanism, socialism, wild sex, and Cincinnati Reds baseball.

I am an atheist. I don't believe the Christian deity exists, and neither do I believe in the existence of Satan and his minions. Do you have any evidence for your claim about demons — outside of the Bible and the nonsense you have heard preachers spout at church?

Your email, however, has challenged my thinking about demons. I receive numerous emails and comments from Evangelical Christians, conservative Catholics, and Mormons. It is this group of "demons" who refuse to leave me alone.

If I am as spiritually oppressed as you allege, why not just pray for me? Surely, your prayers, and that of thousands of Christians who have told me they were praying for me (most of them liars), would be enough to win me back to Jesus, right? If prayer is as powerful as you and other God-botherers think it is, why not just pray without ceasing for me, storming the throne room of Heaven on my behalf? Besides, how much time have you really spent praying for me? Talk is cheap, MooninLibra. Or is "I am praying for you" just shit Christians say when they don't have anything meaningful to say?

Holy Spirit? No God, no Satan, and no Holy Spirit either. Your email to me proves there is no Holy Spirit, or at the very least, you are not listening to it. An all-wise third person in the Godhead would have told you that emailing me is a waste of time; that Bruce Gerencser knows everything he needs to know about God, Jesus, the Bible, and Christian salvation. Had you been listening to the Holy Spirit's still, small voice, it might have told you that I am apostate or a reprobate and that I have crossed the line of no return. Instead, you did what I call an act of public masturbation. Your email wasn't about reaching me with "truth." It was all about feeling good and hearing yourself talk. Congratulations, mission accomplished. Please put your clothes back on.
Imagine how sad He is to lose you.
*sigh* I thought Jesus saves everyone he intends to save, and that once a person is saved, he can never perish. I thought the Bible teaches election and predestination and God determined my eternal destiny before be created the universe. Or maybe, the Calvinists are wrong, and the Arminians are right. My eternal destiny rests in my hands — well, unless I have committed the unpardonable sin. Or maybe, just maybe, God is a universalist, and everyone makes it to Heaven in the end. So many plans of salvation are taught in the Good Book. Which peculiar interpretation is right? Oh, I know, yours!
If I could, I'd give you my spot in the Kingdom of God.
I have received thousands and thousands of emails and comments from Christian apologists and evangelizers since 2007. This is probably the most disingenuous thing any of them have EVER said. You wouldn't give me your spot in the Kingdom of God, even if you could. Be honest, MooninLibra. YOU are really going to spend eternity being tortured by God in the Lake of Fire just so I can eternally picnic along the banks of the River of Life? You might be a nice, loving, caring person, but you are not trading your room at God's Mar-a-Lago for a room at Satan's Motel Six. NO Christian ever has practiced such disinterested self-love. In fact, most Christians are quite narcissistic, concerned with their own salvation and eternal destiny. Sure, some of them take time now and again to try to sell lies and false hope to people who have no interest in what they are selling. But most of their time is focused on self, on making sure they have checked off all the right boxes so they make it to Heaven (the eternal Kingdom of God) when they die.

Thank you for emailing me. I hope you will think twice before contacting strangers and giving them unsolicited advice or trying to put in a good word for a dead man named Jesus.

Bruce Gerencser, a Sinner Saved by Reason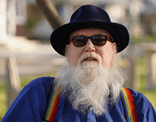 Bruce Gerencser, 65, lives in rural Northwest Ohio with his wife of 44 years. He and his wife have six grown children and thirteen grandchildren. Bruce pastored Evangelical churches for twenty-five years in Ohio, Texas, and Michigan. Bruce left the ministry in 2005, and in 2008 he left Christianity. Bruce is now a humanist and an atheist.
Connect with me on social media:
You can email Bruce via the Contact Form.
Your comments are welcome and appreciated. All first-time comments are moderated. Please read the commenting rules before commenting.