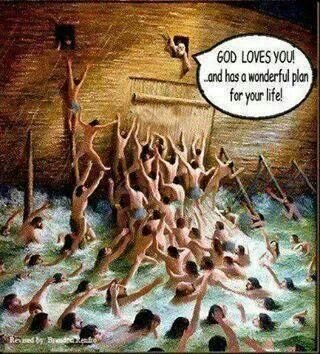 Progressive Christians are fond of saying, "God is LOVE" — cue summer of love pop song. Finding the Old Testament God of judgment and wrath distasteful or offensive to their sensibilities, Progressive Christians excise the "bad" God from the Bible, choosing instead to focus on Jesus, the God of love. While I understand why Progressive Christians take this approach, it does do great violence to the teachings of the Bible and what Christians have historically believed about God. American Christianity is going through seismic changes and transformation. Beliefs once held dear by Christians are either revised or abandoned altogether. This is especially true with how Christians visualize God.
I wish every Christian held progressive beliefs and values. However, that doesn't mean I find progressive hermenuetics and interpretations intellectually satisfying. While progressive beliefs make for a kinder, gentler world (and maybe that's all that should matter), the Bible seems to be the odd man out. While Progressive Christians generally believe in the centrality of Jesus and his gospel, they are often sketchy on the details. Wanting to distance themselves from Evangelicalism, Progressive Christians jettison vast swaths of the Bible. No need to believe those things, Progressive Christians say. God is Love!
How do Progressive Christians know anything about Jesus or whether God is, in fact, love? What evidence do they have for these claims? Don't they have to appeal to the Bible, much like their Evangelical brothers and sisters? Christianity is inherently a text-based religion. I have long argued: no Bible, no Christianity (not in any meaningful sense, anyway). If the Bible tells us that God is Love, should we not also accept what else it says about God?
Richard Dawkins had this to say about the God of the Old Testament:
The God of the Old Testament is arguably the most unpleasant character in all fiction: jealous and proud of it; a petty, unjust, unforgiving control-freak; a vindictive, bloodthirsty ethnic cleanser; a misogynistic, homophobic, racist, infanticidal, genocidal, filicidal, pestilential, megalomaniacal, sadomasochistic, capriciously malevolent bully.
THAT God is in the Bible too. Why do Progressive Christians ignore this God? His works are found throughout the Bible, including the New Testament. As we do with each other, we must accept God's goodness and badness — the sum of his nature and character. None of us is pure goodness. All of us can do bad things. All of us can be assholes. We are neither as good nor as bad as we think we are. We are . . . as God is . . . human.
Most Christians believe God created everything. As Creator, God is in control of his creation. He gives life, takes life, and nothing happens apart from his purpose and plan. And if God is not in charge, who is? If the creator doesn't control his creation, who does?
If God is Creator and the Bible is an accurate account of God's works and character, can we not know his future plans for the human race? Press the "God is Love" crowd with questions about the future, and few answers are given. I have often wondered if Progressive Christians are, at heart, universalists; that, in the end, everyone makes it to Heaven. While such a belief is appealing, one must ignore much of the Bible to reach such a conclusion.
Both the Old Testament and New Testament teach that there is coming a day when God will judge the living and the dead; that God will separate the saved from the lost; that only those who worshiped Jesus will spend eternity in Heaven (Eternal Kingdom of God). Those who didn't worship Jesus — whatever the reason — will spend eternity in Hell (Lake of Fire).
If the Bible is an accurate record of the character and nature of God, then it is clear that those who are not Christians will one day face his judgment and wrath. On that day, the God of Love will be nowhere to be found. I know Progressive Christians want to believe otherwise, but as long as they appeal to the Bible for their beliefs, they must accept that their God of Love is also one mean son-of-a-bitch.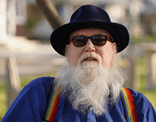 Bruce Gerencser, 65, lives in rural Northwest Ohio with his wife of 44 years. He and his wife have six grown children and thirteen grandchildren. Bruce pastored Evangelical churches for twenty-five years in Ohio, Texas, and Michigan. Bruce left the ministry in 2005, and in 2008 he left Christianity. Bruce is now a humanist and an atheist.
Connect with me on social media:
You can email Bruce via the Contact Form.
Your comments are welcome and appreciated. All first-time comments are moderated. Please read the commenting rules before commenting.