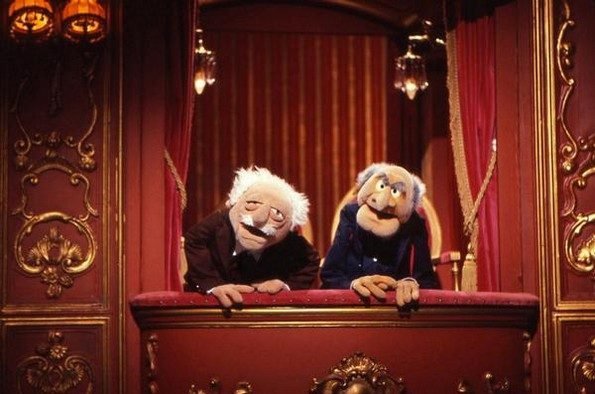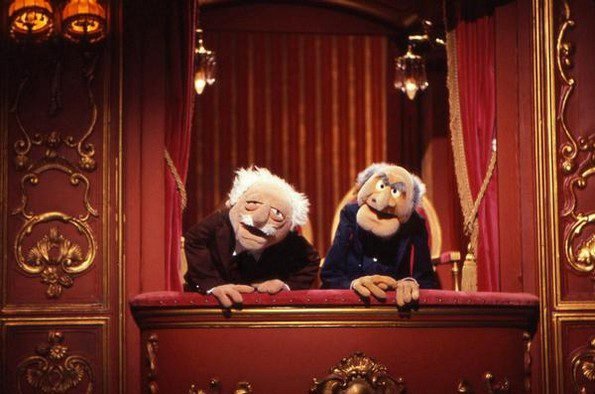 Repost from 2015-2016. Edited, updated, and corrected.
Some of you might remember Randy the atheist-turned-Evangelical . . .
Several years ago, Randy (who is currently the discipleship pastor at Encounter Church in Hot Springs, Arkansas) left a comment on the Fundamentalist Christian blog Spiritual Minefield (The True Darkness of Atheism Part Two) about his commenting experiences on this site. Here's what Randy had to say:
My name is Randy and I lived as an atheist for 32 years of my life. I'm a pastor [Randy's church. He is not listed on the staff roster] (been a follower of Christ since 2002). I hung around Bruce's blog for awhile until he finally asked me not to come back. I questioned him about having a personal vendetta against Christianity and never attacking Islam. I also accused him of being just as intolerant and judgmental towards Christians as he claimed they were to him. Boom – he asked me to hit the virtual highway.

Bruce stands beside the works of Ehrman like they are Scripture. I love Bart Ehrman and have read most of his books. He's a great New Testament scholar but has some serious flaws in his conclusions. He is an agnostic but still has a personal vendetta against Christianity like Bruce. His goal is to undermine the Bible's authenticity.

Atheism has changed since I claimed that name. I was a live and let live guy. Now, the radical, militant atheists, like Bruce, have become the majority. They are not happy just to choose unbelief, they actively try to draw others to their beliefs (atheist evangelism?) and want to strip all freedom from Christianity in the public area of life. They will tell you they don't hate God because they don't believe in him. This may be true to some extent, not being conscious hate, but their actions clearly express hate towards God and his people.

I appreciate your blogging. Keep up the good work.
Randy left a total of forty-two comments on this site. While Evangelicals are generally given one opportunity to comment — as is made clear in the commenting rules —Randy seemed nice enough guy that I allowed him to continue to comment.
Randy first commented on September 24, 2015. Here is what he had to say:
Bruce let me say first, I am still in the Christian camp and I'm glad I didn't let your warning prevent me from reading this post. But then again, I'm not in the "easily offended evangelical" section of the camp. I think more Christians need to hear and heed your words. The greatest deficiency I see in Christianity is a lack of authenticity. Most can put on the mask, play the part, buy the book, the t-shirt, the poster, and all the accessories just enough to fool others.

The honest truth is this: the non-Christians I know are generally much nicer than the Christians I know. They aren't pretending to be something besides who and what they are. They are my friends for the same reason anybody should be your friend: because I thoroughly enjoy their company. I do not maintain the relationship to convert them. We may talk about spirituality from time to time, but my goal is not to debate them to a profession of faith. I stand by my faith but I don't bludgeon them with it.

I'm an introvert at heart, so I don't open my house up to many people. The ones I do truly know me. Yes you'll find some Christian pictures and such here and there. I do have a shelf full of Bibles and theological books, but you'll also find some Louis L'Amour Westerns and (gasp) swords & sorcery and vampire fiction, along with plenty of non-fiction and a few biographies. Yes I have some Christian movies, but I have a ton of sci-fi and Westerns and yes (gasp again) some are rated R! I have an Xbox one and a stack of video games that have nothing to do with Jesus. My music collection has a scattered collection of Christian artists but is primarily composed of the likes of Judas Priest, Iron Maiden, Johnny Cash, Merle Haggard and other heavy metal and honky tonk artists.

Now you better sit down for this one. I smoke cigars. I like bourbon. These are the two funniest because I know Christians who do them in secret. I've been asked not to post pictures of me doing either on social media by church leadership. It's so funny man. My primary ministry is in the local county jail and I love it. I'm real with those guys about who and what I am. We are just a bunch of messed up guys who like to have a genuine good time but want to get our lives straightened out. For us, our faith is a guide.

Anyway, I make a lot of Christians uncomfortable for all the above reasons. Sometimes they think I am too "worldly" or "backsliding." I used to make sure I never slipped up and cursed. Not a big deal now. I try to be mindful of offending people with my language and the fact I have children who I want to make a good impression on for how they speak, but every once in awhile, I just let those accursed words roll off my tongue.

Most of all I just want to be me. If Jesus is real, and he doesn't love me for who I am, if he insists that I be something I am not, then it's not real love anyway is it?
On March 16, 2016, Randy left the following comment:
I am a Christian and a former atheist (I'm not going to argue that again here. I know what I believed and how I lived.) One of my absolute favorite authors is Bart Ehrman. He is one of the foremost scholars on the New Testament and quite brilliant. At this point I have read 5 of his books and own 2 of them ("Forged" and "Did Jesus Exist").

The biggest problem I see in Christian apologetics to day is the use of circular logic. "How do I know the Bible is true? Because the Bible says so." That is an epic failure. I am sure every holy text testifies to it's own veracity. These same apologists will quickly call out circular logic when used by other faiths or evolutionists. You cannot change the rules in your favor.

To complicate things, the majority of Christians are unwilling to read anything outside of the Christian realm of apologetics. They won't read Ehrman and his questions concerning the reliability of the biblical text. They won't read what evolutionists have to say. They won't read what prominent atheists have to say. They stick their head in the sand and shout, "But the Bible says so!"

I cannot live that way. I walk in doubt many days. I don't find the answers of men like James satisfying at all. In fact, it makes me disappointed in Christianity in general. Do I have irrefutable evidence for the existence of the Christian God? Unfortunately, no. Do I believe the Bible is the best defense of the Christian faith? Nope. Do I believe there are compelling arguments against the existence of the Christian God? Sure.

My faith is what it is: faith. I have seen things, experienced things that leads me to the conclusion that a supreme being of some type exists. I best view him through the paradigm of Christianity. I am reluctant to label myself "evangelical" because at this point in my life, it is a personal journey seeking truth. I do not regularly share or impose my beliefs on others. I feel like I am beyond that. I do respond to those who come seeking knowledge of Christianity, and I always encourage those I work with to keep their brains turned on, to focus on their spiritual journey and not some manmade institution that is more interested with your butt filling a seat and your money filling the offering bucket.

I enjoy reading you Bruce because you challenge my thoughts and faith. I believe you were a sincere Christian once as I was a sincere atheist. Maybe one day our paths will cross somewhere on your side, my side or in the middle.
In December 2016, Randy finally showed his true colors. Objecting to something I had written about Donald Trump and Evangelicals, Randy vehemently stated:
I like you and respect you Bruce, despite us being on opposite ends of the spectrum when it comes to our spiritual beliefs. I think you normally do a fair job with your posts and your responses. However, I have several issues with what you've said here.

First is the ad hominem attack on Evangelicals who voted for Trump. Do you honestly think that people who voted for Trump condone this man's behavior or behave like him? If so, then Christianity is in much worse shape than we think. Why have his actions not been condemned on Evangelical blogs? I think for one thing this guy has flown under the radar and many have not noticed. Just check out his Facebook pages. He only has a few hundred followers. I think that speaks greatly to the number of Evangelicals that support his methods. I believe others do not want to give him any more attention than he is already receiving for his ignorant actions in the media.

Secondly I fail to understand why people in liberal circles feel it's okay to judge all Evangelical Christians by the actions of a fractional minority yet insist that Islam should not be judged by the actions of a small group of radical fundamentalists. Let's be honest, people like Grisham, as disgusting as they are, are only doing things like protesting Santa, soldiers funerals or LGBT events. Compared to flying airplanes into buildings, chopping off peoples heads and destroying historic works of art and architecture it's not hard to see who poses the greater danger. However, I'm not sure I've seen you one time denounce or address the danger of the other big monotheistic system in the world: Islam. I greatly respect atheists like Sam Harris who dare to challenge Islam, but he is one of only a handful who do.

Third I question the validity of your statement that the Bible can be used to justify almost any behavior. Certainly people throughout history have used it to promote or defend their own dismal behavior but they have done so by ignoring or twisting the core tenants of Jesus' teaching. Again, the seeming hypocrisy in liberal circles on this versus Islam and the Koran stand in stark contrast. In the case of radical Islam it is said that a marginal group is twisting the meaning of the Koran's teachings and because of that all other Muslims are exonerated of any guilt for these terroristic actions. However, statements like yours are used to vilify all Christians. Let's play fair or at least admit a personal vendetta against Christianity may be at work here.

Ultimately David Grisham is a far cry from the mainstream Evangelical. I think his actions are inexcusable. If I had been in line with my children and he pulled a stunt like that, I would have reacted much quicker and more harshly than these parents did. He is lucky that the only "assault" he experienced was someone simply touching him. I'm just asking for fairness in how you judge Evangelicals, or at least some equal time looking at other faith systems making inroads in America such as Islam.
In response to Randy, I stated:
Evangelicals who voted for Trump betrayed their beliefs and values. They are, in my opinion, hypocrites. Don't come to me preaching Christ and moral superiority and then vote for the Devil. Evangelicals knew what Donald Trump was when they voted for him. He did not fly under the radar, he rolled over the top of America with a tank. That Evangelical blogs and websites were silent during the election (unless they were condemning Clinton or explaining how Trump was a baby Christian) is proof that they desire political and social power more than they do righteousness. By electing Trump, Evangelicals have forever ceded their place of moral and cultural influence.

I stand by my statement concerning the Bible. Thousands and thousands of Christian sects are all the evidence I need to prove my contention. Each appeals to the Bible as justification for their beliefs and behaviors. I've heard scores of people use the Bible to justify their behavior — you know, like voting for misogynistic, pussy-grabbing, immigrant hating, war-mongering Donald Trump.

Your comment does come off as passive-aggressive. You've presented yourself in the past as some sort of Christian moderate, but today you are a defender of Evangelical honor.

Everyone who reads this blog knows that when I use the word Evangelical I don't mean all Evangelicals, everywhere. To expect me to use a modifier every time I use the word is silly. If the shoe fits wear it, if not . . . I wasn't talking about you.

If you think Grisham is some sort of aberration, you need to get out more. Go to any moderate-to-large city and you'll find people preaching on the streets and attempting to evangelize passersby. These zealots for Jesus all have one thing in common– they are Evangelicals. I get it, you want to pretend that your crazy uncles aren't really related to you. They are, so deal with it. I'm not the problem here, they are, as are those who tacitly support them by not publicly condemning their behavior. Over the years I have had numerous pastors write to tell me that they appreciate my honest assessment of Evangelicalism. They are embarrassed by the crazy uncles. When I ask them to take a public stand against extremism, they refuse, saying that taking such a stand would cause a church split or loss of job.

I've given you a lot of space, Randy, but it now sounds like you have had your fill of Bruce Gerencser. Go in peace.
I then added the following:
And as far as other faiths, I write about American Christianity, particularly Evangelicalism. It is silly for you to expect me to write about Islam when they are not my focus. There are plenty of writers who focus on Islam, so there's no need for me to do so. Besides, the greatest threat to America is not Islam, it's Evangelicalism. Again, who is it that put Trump in the White House? Who is it that just passed a law in Ohio that outlawed abortions after six weeks? Who is it that wants to put God, prayer, and the Bible back in the public schools? Who is it that supports capital punishment and supports the American war effort? Who is it that wants to criminalize certain sexual behaviors? Who is it that denies the existence of the separation of church and state? Who is it that clamors for theocratic governance? Evangelicals.
Randy responded:
I'll respect your invitation to leave and not trouble you anymore in your personal corner of the blogosphere after this.

You say you have changed much since your days of IFB Fundamentalism. What I see is you have merely traded jerseys. You've adapted the same attitudes, tropes and tactics from your IFB / conservative days and simply clothed them in atheism / liberalism. You are still an extremist with little tolerance for those who do not believe the same way you do. We've had some good conversations but apparently I've crossed the line. I honestly did not expect such a virulent response from you.

Since I left atheism and went through my own zealous phase of Evangelicalism I've tried to walk a more moderate path. Unfortunately what I've found is that on both the Evangelical and Atheism fronts, people are equally dogmatic, rigid, intolerant and close minded. That's unfortunate.

I wish you and Polly the best and Happy Holidays.
To which I replied:
Ah, now the true Randy comes out. I have zero problem with rational, thoughtful disagreement. We've had plenty of them on this blog over the past eight years. So far, I have yet to meet an Evangelical who is capable of such discussion. No matter how much line I let out for them to run, sooner or later they will do exactly what you have done with your latest comments. It's in the nature of Evangelicals to behave this way. Until you get away from Evangelicalism you will not see this. That you cannot see that Evangelicals voting for Donald Trump is a denial of EVERYTHING Evangelicals SAY they hold dear, is case in point.

I wish you well.
I'll leave it to readers to decide if Randy's comment on the Spiritual Minefield blog is a fair assessment of his interaction with me and my fellow atheists on this site.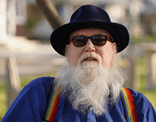 Bruce Gerencser, 65, lives in rural Northwest Ohio with his wife of 44 years. He and his wife have six grown children and thirteen grandchildren. Bruce pastored Evangelical churches for twenty-five years in Ohio, Texas, and Michigan. Bruce left the ministry in 2005, and in 2008 he left Christianity. Bruce is now a humanist and an atheist.
Connect with me on social media:
You can email Bruce via the Contact Form.
Your comments are welcome and appreciated. All first-time comments are moderated. Please read the commenting rules before commenting.