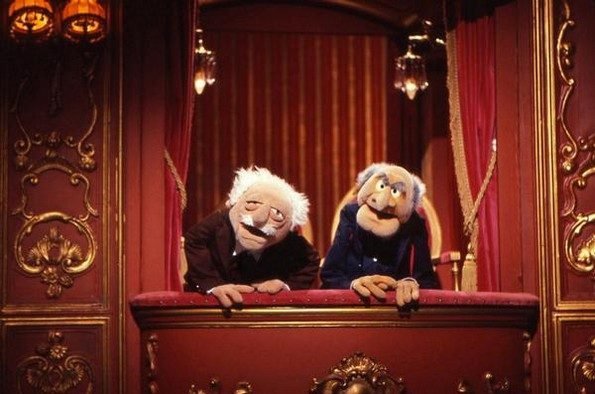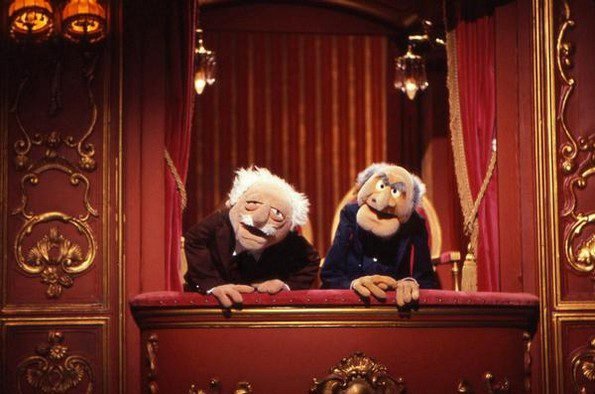 Repost from 2015-2016. Edited, updated, and corrected.
Remember Steve Ransom (Ransomovitch)? Several years ago, Ransom — an Evangelical Christian — stopped by to let me know that he was quite sure that he could successfully win me back to Jesus. Here's what he had to say:
Hello Bruce,

I have read through your entire blog. You write honestly and you choose to do so publicly. Therefore, you should also publicly be prepared to defend your theological/philosophical position in certain areas. But the Bruce Gerencser 'rules of play' on your site have all but ruled this out. The many, many dos and donts aimed at the 'evangelicals' certainly provide an effective earthly shield for you. The thing is Bruce, do you dare enter a very public debate 'one on one' with somebody who does not need to resort to any of the cheap shots you quite rightly cite as unacceptable on your site?

And by cheap shots I mean such things as lobbing that favourite scriptural/philosophical hand-grenade (you know, the one we Christians like to lob as a last ditch defence of our position – Ha! That'll sort 'im!-type grenade) resorting to such defences as calling on guilt or hell or 'the evolution v creation debate' or resorting to looking somehow to 'save Pastor Bruce' in order to try and resolve my own inner demons or soul baggage – all these cheap shots plus a load more have undoubtedly already been aimed at you and your loving family – a family that very evidently been strung out and wrung out to dry so many times already and who've heard all these cheap shots so many times before.

The thing is Bruce, having read through your entire blog, I am confident that none of those arguments are necessary in order for you and your family (and dare I say many of your readers) to be set on your feet and enjoying God's favour. But do you dare take that step? And I certainly don't use the word 'dare' lightly or as some kind of you don't dare means I win position. No, by dare, I mean, look at the blog and the subsequent new life you have since created – the huge emotions involved in your journey so far – the investment can hardly bear thinking about. What if was taken from you? Could you face all of that spiritual upheaval all over again? Do you even want to?

So, here's my take on this Bruce. I certainly don't want to be a waste of your time and you'll certainly read my post to you and you'll take a position on all of this.

And here is my challenge to you: I challenge you to reproduce this post word for word on your site, ask what your readers think, and let's take it from there. Have I broken any Gerencser site rules as yet? And be assured, none of you guys out there on the glorious www will be wasting any of my time, that's for sure.

Thanks for reading.

Steve from the UK.
Ransom, much like a 14-year-old boy who brags of his sexual prowess, only to leave his girlfriend dry and unsatisfied, promised far more than he could deliver. One hundred and six comments later, Ransom was banished to what he calls "Gerencser Hell." You can read the original post and comments here.
At the start of each new year, I clear all the email addresses and IP addresses that require moderation or are banned. Ransom's email address and IP address were given new life, and just like that he returned to this site to share his wisdom with me and the people who frequent this blog.
First, Ransom sent me an email. Here's what he had to say (all typing while drunk in the original):
regarding the italian homosexuality testimony, youre a sick man bruce, may God break throught to your stubborn heart and mind, what happen d to you that you look Him in the face every day and pretend He is not there.
Then Ransom left a comment on the post titled, Why I Hate Jesus:
bruce says: I don't hate the flesh and blood Jesus who walked the dusty roads of Palestine, nor do I hate the Jesus found in the pages of the Bible.

do you actually believe your own hype? you're actually a cult leader whose followers love your every utterance. you are completely deluded and you've fallen in love with your own blind alley logic. i am so glad you have not caught me up in your web of self-serving nonsense. ooooohhhhh say bruce's adoring fans, how bitter and twisted is this man, how very shrill, how very clearly does he prove our point. no bruce, youve been left too long to ruminate on your own wisdom and youve fooled youreslf into believing youve got something insightful to say. you havent , youre just another bitter boring athesit
And…just like that, Ransom is banished to "Gerencser Hell" for another year. Praise be to Bruce Almighty.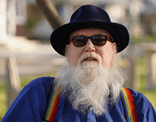 Bruce Gerencser, 65, lives in rural Northwest Ohio with his wife of 44 years. He and his wife have six grown children and thirteen grandchildren. Bruce pastored Evangelical churches for twenty-five years in Ohio, Texas, and Michigan. Bruce left the ministry in 2005, and in 2008 he left Christianity. Bruce is now a humanist and an atheist.
Connect with me on social media:
You can email Bruce via the Contact Form.
Your comments are welcome and appreciated. All first-time comments are moderated. Please read the commenting rules before commenting.