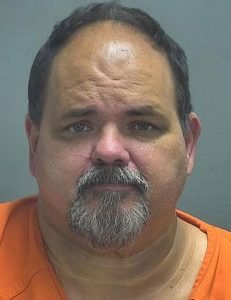 The Black Collar Crime Series relies on public news stories and publicly available information for its content. If any incorrect information is found, please contact Bruce Gerencser. Nothing in this post should be construed as an accusation of guilt. Those accused of crimes are innocent until proven guilty.
Robert Crouse, pastor of Faith Baptist Church in Columbia City, Indiana, stands accused of raping three mentally disabled children. Faith Baptist is a King James-only Independent Fundamentalist Baptist (IFB) congregation.
Robert M. Crouse, 57, 835 W. Dogwood Drive, Columbia City, is charged with three counts of rape when the victim is mentally disabled or deficient, all level 3 felonies.

On Dec. 17, 2020, an officer met with a woman at Faith Baptist Church in Columbia City. The woman told the officer that Crouse admitted to having sex with three children and that she believed the incidents occurred in the church. In court documents, the children are also described as young adults with special needs.

A Columbia City detective spoke with Crouse about what occurred. Crouse said the children willingly participated in the acts with him and that they would all watch pornography at the church.

According to court documents, Crouse said they watched pornography as a group about two to three times a month for the past two years. He allegedly said the children performed sexual acts in front of him and also onto him. Crouse also said he engaged in the sexual activity with them as well.

Crouse told the detective he didn't record any of the sexual acts; he said he had sexual intercourse with one of the children about 10 to 15 times. Crouse said no alcohol, drugs or weapons were used during the activities.

He also said he didn't engage in any sexual activity with anyone else aside from the three children. When asked why, Crouse said it was because they were willing participants.

Crouse said the majority of the acts happened at his home but that some occurred at the church. He told the detective he spoke with the three individuals and asked for forgiveness.

….

In their interview, the first child said Crouse, who they referred to as "Pastor Bob," hadn't done anything sexual to them. The child reported having no idea if anything sexual had occurred between Crouse and the other two children. When told that Crouse had already confessed to committing the sexual acts on them, the child didn't disclose any further information.

The second child said Crouse showed them pornography at the church and asked them to perform a sexual act on him. When the child told him no, Crouse allegedly smacked the child's face. The child said Crouse would make them call him 'master' and if they didn't, Crouse would smack them.

The child also recalled an instance where the woman walked in on Crouse and them naked while at Crouse's home. Crouse told the woman to leave. The child discussed in detail their sexual encounters with Crouse and also told the interviewer about the third child's sexual interactions with Crouse. They also said Crouse would make the three of them call him 'master.'

The third child discussed being inappropriately touched by Crouse and elaborated on how Crouse engaged in sexual activity with them. They said they had to call Crouse 'master' and that Crouse would occasionally hit them.

On Dec. 28, 2020, the detective interviewed the woman who reported the incidents to officers. The woman said she never walked in on Crouse and the children having sexual intercourse. She said she had suspicions that something was going on with Crouse and the children but didn't investigate to see if it was true.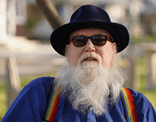 Bruce Gerencser, 65, lives in rural Northwest Ohio with his wife of 44 years. He and his wife have six grown children and thirteen grandchildren. Bruce pastored Evangelical churches for twenty-five years in Ohio, Texas, and Michigan. Bruce left the ministry in 2005, and in 2008 he left Christianity. Bruce is now a humanist and an atheist.
Connect with me on social media:
You can email Bruce via the Contact Form.
Your comments are welcome and appreciated. All first-time comments are moderated. Please read the commenting rules before commenting.