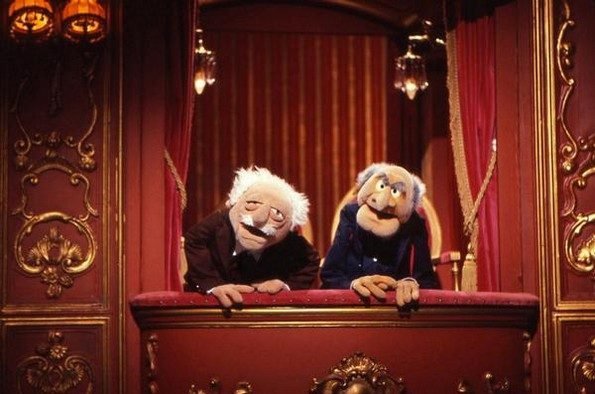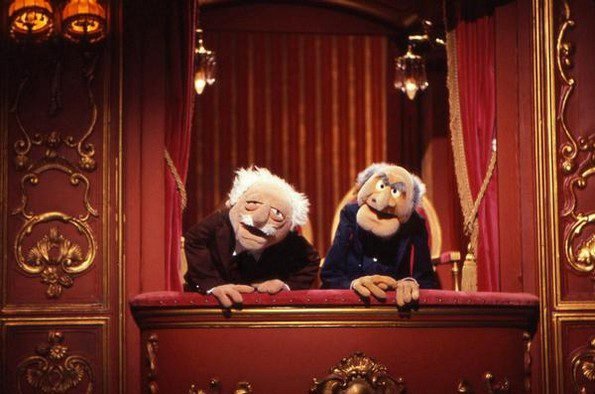 Recently, a Christian man named Mike sent me the following email:
I read a quote you made online…"All I ask, as I did of this woman, is that people at least make an honest effort to get to know me."

OK Bruce…How would you describe yourself to me? Your beliefs, what you stand for, etc.
I responded:
Mike,

I don't do phone calls. (He had also included his phone number.)

You will likely find your questions answered here: https://brucegerencser.net/why/

If you have any other questions, please let me know.

Bruce Gerencser
After reading a handful of posts, Mike was ready to render judgment:
I pray that the God you preached about all those years will pierce your heart and bring you back to Him, as well as all the people you have influence over. After reading some on your website, I am afraid that Satan has tricked you, like so many, that you don't need God.

Eternity is to long to be wrong. Heaven and Hell are real places, and we ALL will spend eternity in one or the other.
Cranky Curmudgeon Bruce (please see I Make No Apologies for Being a Curmudgeon) responded:
Fuck off, asshole.

That's all you can say? Reductionist bullshit told to me by hundreds and hundreds of Christians?

Do better, Mike. Think, listen, read, and learn. You don't know as much as you think you do. I know how many posts you read (server logs don't lie). Can you really say you made a good faith effort to read and understand my story? Or did you read just enough to pass judgment?

I may use your email as fodder for a blog post. I'll send you the link if I do.

God bless.

Bruce Gerencser
Mike did not respond to me.
Mike ignores the fact that I am an atheist, so suggesting that I am being "tricked" by Satan is, to put it mildly, a joke. I don't believe in the existence of the Christian God, nor do I believe in the existence of Satan. As a man on the short side of life (please see Giving In When It's The Only Thing You Can Do), I have thought a good bit about death. As an atheist, I am confident that once I draw my last breath, my life is over. While I will live on in the minds of my family and friends, my cremated remains will be sprinkled by my loved ones on the eastern shore of Lake Michigan.
As is often the case with Christian zealots, Mike passive-aggressively threatens me with Hell. According to Mike's theological beliefs, Heaven and Hell are real places. People who have beliefs different from him will spend eternity in the Lake of Fire (Hell is a temporary holding cell, which God casts into the Lake of Fire, Revelation 20:14). Outside of the Bible, there's no evidence for the existence of Heaven or Hell. In fact, there's ample evidence that such places are fictional, tools used to reward and threaten people by churches and clerics. As an atheist, I do no fear going to Hell. And, I have no desire to go to Heaven. Why would I want to spend eternity with the Mikes and David Tees of the world? No thanks.
Mike believes that Satan has tricked me into believing that I don't need God. Unlike Mike, I don't need a psychological crutch to make it through the day. I can't think of one aspect of my life where I "need" God. The only time I think about God is when I write for this blog. That's it. I choose, instead, to focus on the present, life as it is.
Mike could have made a good faith effort to get to know me and understand my story. He could have asked me questions after reading my autobiographical posts. Instead, Mike went into preaching mode. Whether he had a pathological need to do so or felt "led" by the Holy Spirit, I do not know. Over the years, countless Evangelicals have taken a similar approach with me. If they were willing (and they are not) to take a bit of advice from a reprobate/apostate/atheist, I would tell them that this approach does not work; that if the goal is to engage in thoughtful discussion with me or learn more about my story, you might try a different approach.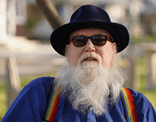 Bruce Gerencser, 65, lives in rural Northwest Ohio with his wife of 44 years. He and his wife have six grown children and thirteen grandchildren. Bruce pastored Evangelical churches for twenty-five years in Ohio, Texas, and Michigan. Bruce left the ministry in 2005, and in 2008 he left Christianity. Bruce is now a humanist and an atheist.
Connect with me on social media:
You can email Bruce via the Contact Form.
Your comments are welcome and appreciated. All first-time comments are moderated. Please read the commenting rules before commenting.