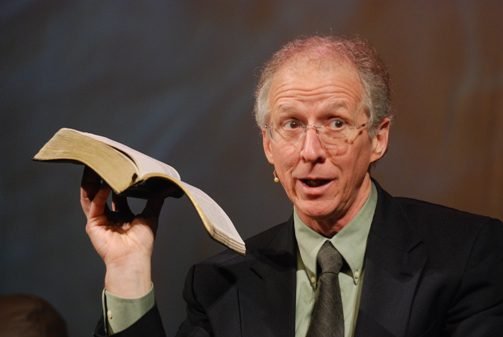 I am not interested in making common cause with non-Christians in my disapproval of the celebration of homosexual desires or acts. The reason is that truly Christian disapproval of sin is rooted in, sustained by, and aimed at spectacular realities for which non-Christians have no taste.
….
But homosexual desires are also unlike other sins. Paul calls them "dishonorable passions" because they involve "[exchanging] natural relations for those that are contrary to nature" (Romans 1:26). Homosexual desires are different because of the way they contradict what nature teaches. I think this may be seen most clearly if we reflect on the question, What is the moral significance of the emotion of revulsion at the act of sodomy?
I'm using the word sodomy not as equivalent to homosexuality, but as emblematic of the kinds of practices involved in homosexual relations — in this case, a man's insertion of the organ through which life is meant to enter a woman, into the organ through which waste is meant to leave a man.
….
There is a natural fitness in revulsion at sodomy. In sexual relations, the penis was not made for the anus. It was made for the vagina. In sodomy, the distortion of that natural use is so flagrant as not to be a mere diversion of the male sex organ from its natural use, but a perversion of it. Revulsion is the emotional counterpart to that linguistic reality.
….
The natural fitness of revulsion at sodomy corresponds to our visceral reaction at the cowardly man, the callous mother, and the dehumanized miser. It is fitting to feel a visceral aversion to these distortions of natural good. To look on such detestable manhood and such repugnant motherhood and such dehumanizing greed, and feel neutral, is not a sign of moral health. Neither is indifference to sodomy, or its celebration.
….
We disapprove of homosexuality to the glory of God by assessing right and wrong by his word. We disapprove to the glory of God by honoring the way he designed the natural sexual functions of the human body. We disapprove to the glory of God by standing ever ready with eagerness to forgive as he mercifully forgave us. We disapprove to the glory of God by longing and praying for the everlasting good and Christ-exalting joy of all those whose desires and practices we disapprove of. We disapprove to the glory of God by being willing to sacrifice for others to show that God himself is a greater reward than all self-exaltation or vengeance.
— John Piper, Desiring God, Not Cock, A Peculiar Disapproval of Gay Pride, June 22, 2021
Bruce Gerencser, 66, lives in rural Northwest Ohio with his wife of 45 years. He and his wife have six grown children and thirteen grandchildren. Bruce pastored Evangelical churches for twenty-five years in Ohio, Texas, and Michigan. Bruce left the ministry in 2005, and in 2008 he left Christianity. Bruce is now a humanist and an atheist.
Connect with me on social media:
Your comments are welcome and appreciated. All first-time comments are moderated. Please read the commenting rules before commenting.
You can email Bruce via the Contact Form.