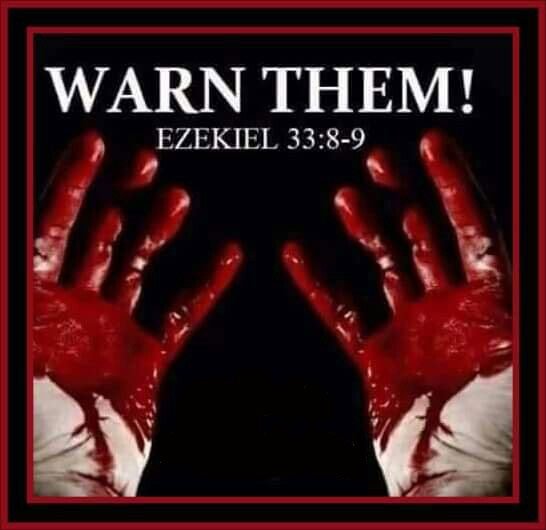 Last Saturday, Polly and I, along with our daughter Bethany, celebrated my sixty-fourth birthday at Club Soda in Fort Wayne, Indiana. We had a delightful time. The food was awesome, as was our sever. I have zero complaints about the restaurant itself. We will certainly visit Club Soda again in the future.
As we were waiting for our entrees, a man came up to our table and complimented Polly and Bethany on their matching red-checked dresses. A little weird, right? And then he proceeded to compliment me on my hat and suspenders. Starting to be really weird now. I smiled, said thanks, and asked, "you are bullshitting us, right?" I thought, this guy is acting like someone who wants to sell us something. Sure enough, he did.
After assuring me he wasn't bullshitting me, he whipped out his smartphone and showed us a picture of a bloody Jesus, with a caption that said, " I Paid it All for You." After putting in a quick word for Jesus, this man changed the subject, telling us about his job as an event planner and parking lot manager (including the parking lot Club Soda uses). We continued to smile outwardly, and once he came up for air, I told him to have a nice day. And with that, he walked away to speak to one of the restaurant managers.
I later talked to one of the managers about this man. He told me that he saw the man make a beeline to our table, thinking it was weird. The manager told me that we were the only people the man talked to. Evidently, I laughingly said to myself, "the Holy Ghost must have led him to talk to us." I shared a bit of my story with the manager, telling him that I was an atheist, an Evangelical pastor for twenty-five years. He profusely apologized for the man's inappropriate behavior. later told him, "Jesus is paying our check tonight." 🙂 After all, the caption on the bloody Jesus picture said, "I Paid it All for You." Surely, that included dinner, right? The manager and I had a good laugh.
After the manager left our table, Polly and I shared what we thought of the bloody-Jesus lover's attempt to evangelize us. Bethany, our daughter with Down Syndrome, said: "I hope that guy doesn't come back, he's creepy." Spot on, Bethany, spot on.
There's no scenario where this man's behavior was appropriate. He showed no respect for us nor our personal space. As is common with Evangelical zealots, they have no regard for social boundaries. Recently, an Evangelical commenter on this site told me that it didn't matter what I thought of his bad behavior, going so far as to tell me that he was my friend regardless of whether I wanted to friends with him. In his mind, the Holy Ghost led him to me, and whatever he said about me personally was straight from the mouth of Jesus himself. If I didn't like it, tough shit.
My grandfather, John Tieken (please see John), was an in-your-face evangelizer. Never mind the fact that he molested my mother as a child. Never mind that he had a violent temper. Never mind that he beat the shit out of me as a child for dismantling an unused rotary telephone stored in his garage. Never mind that he was a manipulative, judgmental prick (as was his wife) — please see Dear Ann. John was a Jesus-loving Fundamentalist Baptist. He and Ann attended Sunnyvale Chapel in Pontiac, Michigan, but make no mistake about it, Sunnyvale was Independent Fundamentalist Baptist (IFB) in everything but its name.
John publicly embarrassed me more times than I could count. One Sunday, he stood up after I had finished preaching and told the congregation what was wrong with my sermon content. At my mother's funeral (she committed suicide), John decided to give his own sermon after my eulogy (imagine how hard it was for me to even do my mother's funeral), discrediting much of what I said. John and Ann would take us out for dinner when they visited us in southeast Ohio. We hated going out to eat with them, but did so out of a misguided belief that we should ALWAYS show them respect. That and the fact that we NEVER got to eat out at a restaurant as a family.
We knew that if we went out to eat with my grandparents, John was going to embarrass us with his evangelizing efforts. Typically, John would force our server to "politely" listen to his presentation of his version of Evangelical gospel — a bastardized version of what the Bible actually taught. I, too, was an evangelizer, but I understood social boundaries. Not John. He went after servers like sharks and blood in the water. I am sure John wondered why I never harassed servers when we went out to eat. Had he asked (and he never asked me anything), I would have told him that there was a time and place for everything, including witnessing.
The man who flashed the bloody picture of Jesus (think of how traumatizing that could have been if a young child had been with us) and put in a word for Jesus needs to learn how to respect others. As long as he thinks that all that matters is evangelizing sinners, he will continue to harass people and violate social boundaries. I wonder how he would have felt if the roles were reversed? Suppose he was eating dinner with his wife and family at Club Soda. Suppose I went to his table and started preaching to him about atheism and skepticism. Suppose I showed him a picture of a bloody Jesus with a caption that said, "Ha! Ha! Ha! Jesus Died for Nothing." Why, he would have been outraged and demanded that I leave him and his family alone. How dare I interrupt their meal! He might even have told the manager I was harassing them and ask that I be told to leave the restaurant.
The cranky curmudgeon (please see I Make No Apologies for Being a Cranky Curmudgeon) in me want to eviscerate this man where he stood. Polly later told me that she was surprised I didn't do so. He deserved getting what is popularly called the Bruce Gerencser Treatment®. I didn't do so because I didn't want to ruin the wonderful time we were having out on the town.
The manager later comped us a dessert. As with the rest of our meal, this dessert was awesome. Once this post is published, I plan to send Club Soda's owner/general manager a link to the article. I hope that they will call the man's employer and let them know about his ill-bred behavior. I don't want the man to lose his job, but someone needs to tell them that there are certain lines you don't cross.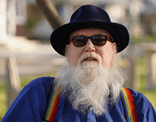 Bruce Gerencser, 65, lives in rural Northwest Ohio with his wife of 44 years. He and his wife have six grown children and thirteen grandchildren. Bruce pastored Evangelical churches for twenty-five years in Ohio, Texas, and Michigan. Bruce left the ministry in 2005, and in 2008 he left Christianity. Bruce is now a humanist and an atheist.
Connect with me on social media:
You can email Bruce via the Contact Form.
Your comments are welcome and appreciated. All first-time comments are moderated. Please read the commenting rules before commenting.