Most Evangelical preachers belong to one or more fellowship groups. These groups are usually built around certain doctrinal beliefs — King James Onlyism, Calvinism — or around Evangelical colleges. For example, Midwestern Baptist College men tend to fellowship with Midwestern men; Baptist Bible Fellowship (BBF) men tend to associate with BBF men; Bob Jones University men tend to hobnob with Bob Jones men. Preachers who believe the King James Bible is the preserved Word of God for English-speaking people often fellowship with like-minded pastors. Calvinistic preachers often associate with men who are Calvinists or Reformed. The groupings are endless, a reminder of the fractured, exclusionary nature of Evangelicalism. Some preachers will belong to several groups, not wanting to align themselves with any one group.
I was an Evangelical pastor for twenty-five years. I spent the bulk of my ministerial years in Ohio. During this time, I attended the meetings of the Ohio Baptist Bible Fellowship and the Buckeye Independent Baptist Fellowship. I also attended college-associated meetings: Midwestern Baptist College, Massillon Baptist College. I also attended numerous conferences: Sword of the Lord, Bread of Life Camp Meeting (Fellowship Baptist Church, Lebanon, Ohio), Family Camp (Midway Bible Baptist Church, Fishersville, Virginia), and Tri-County Baptist Temple Camp Meeting, Fort Oglethorpe, Georgia. And then there were Southern Baptist Convention (SBC) and Christian Union fellowship meetings. For several years, I drove once a month to Mansfield, Ohio so I could attend a Calvinistic fellowship called the Pastor's Clinic. As you can see, I did quite a bit of "fellowshipping."
Most of the aforementioned meetings were geared towards pastors, evangelists, and missionaries. These meetings had four common themes: food, preaching, fellowship, and gossip. The host church would usually provide one or more meals for the preachers (and their wives) in attendance. The focus was always on hearing the preaching of the Word of God. A typical fellowship meeting would feature numerous sermons. Some of these meetings only had big-name preachers preach, while others would allow no-name preachers to strut their wares. Both would deliver what is commonly called "candy stick sermons." Candy stick sermons are messages preachers have preached before. These are often the sermons preached when a preacher is giving a trial sermon at a prospective new church. Every preacher has an arsenal of sweet-tasting sermons that he knows inside and out. No one wants to preach before his peers and bomb, so candy stick sermons are typical fare at fellowship meetings. It's all about the show and the approbation of fellow preachers.
During lunch, preachers gather into smaller groups and talk shop. Remember your preacher's sermons about gossip and speaking poorly of others? Well, while attending fellowship meetings, preachers are exempt from practicing what they preach. Preachers routinely swap war stories — stories about rebellious members, bull-headed deacons, and church business meetings. Preachers also express concern (gossip) over this or that colleague who has left his church, had a split, or found sweet love in the arms of a secretary. Scandals are delectable truffles. Did you hear what happened at Bro. Righteous' church? whisper, whisper, whisper — I can't believe Bro. Bombastic is divorcing his wife. I heard he was having an affair with his sister-in-law. whisper, whisper, whisper — I heard Bro. Soulwinner's church had a split. whisper, whisper, whisper Did you hear ________________? whisper, whisper, whisper — I can't believe Bro. Doctrine is now a Calvinist/Arminian/Liberal/Southern Baptist, ___________. whisper, whisper, whisper — and on and on the gossip goes. Think what you told your preacher in confidence is safe? Think again. Your pastor might make your "sins" or "problems" a topic of discussion at the next fellowship meeting. The Evangelical version of the Catholic confessional, these lunch discussions are times when preachers can safely share the burdens of their hearts (also known as airing dirty laundry). Their stories are often carried home by other preachers and incorporated into their sermons.
The next time you share your burdens or sins with your preacher, remember that he might make your problems a topic of discussion at the next fellowship meeting. Or he might use you as an unnamed illustration in his candy stick sermon. One thing is for certain . . . preachers will never hear sermons at fellowship meetings on the sin of gossip (or gluttony). Preaching on gossip would ruin lunch, forcing preachers to practice what they preach.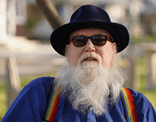 Bruce Gerencser, 65, lives in rural Northwest Ohio with his wife of 44 years. He and his wife have six grown children and thirteen grandchildren. Bruce pastored Evangelical churches for twenty-five years in Ohio, Texas, and Michigan. Bruce left the ministry in 2005, and in 2008 he left Christianity. Bruce is now a humanist and an atheist.
Connect with me on social media:
You can email Bruce via the Contact Form.
Your comments are welcome and appreciated. All first-time comments are moderated. Please read the commenting rules before commenting.