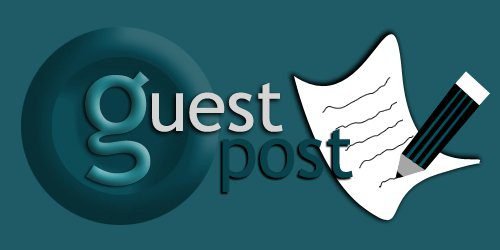 Guest post by MJ Lisbeth
(Warning: Sarcasm follows!)
Rudy Giuliani's law license has been suspended in New York. That means Donald Trump could be headed to prison . . . unless he faces a sympathetic judge and jury. In that case, he might be sentenced to community service.
Now, we all know that such a sentence works best when the person sentenced is given a job commensurate with his or her talents, skills, experience, and temperament. Now, I don't know how many slots there are for guys who've destroyed everything in their path to build garish condominium towers and casinos — and stiffed everyone, from the ones who mixed the drinks to the banks who lent him the money. But I should think that there must be something out there for a reality TV host, spreader of alternative realities, and all-around huckster, I mean, communicator. And I can't help but think there might even be a job for someone who, after James Alex Fields Jr drove his car into a crowd of people who were protesting the Unite The Right rally in Charlottesville (and killed Heather Heyer in the process) declared:
I think there is blame on both sides. You look at, you look at, both sides. I think there's blame on both sides, and I have no doubt about it…you had people who were very fine people on both sides.
"Very fine people on both sides." Hmm . . . That shows us the man is capable of fairness and even-handedness. And how he was persecuted for it . . . by atheist transgender liberal Democrats—who live in places like New York and San Francisco, of course. The calls for his impeachment, which began practically the day he was elected, only grew louder because, you know, they just don't understand how much he's done for them.
Well, waddayano: A vacancy has just opened up — and Mr. Trump is just the one to fill it. The Right Reverend Monsignor Owen Keenan, late of the Merciful Redeemer Parish of Mississauga. (Is that Canada's spelling bee equivalent of Mississippi?) Ontario has just tendered his resignation to Cardinal Thomas Collins, Archbishop of Toronto. Father Keenan will be a tough act to follow, especially given the circumstances that led to his resignation.
Recently, 215 bodies were unearthed at the Kamloops residential school run by the Catholic Church in British Columbia. Canadians, being liberal socialists who speak French, folks who try to right wrongs past or present, were outraged. In a survey that followed, two-thirds of respondents said churches that ran residential schools should bear responsibility for the abuses that happened in them. One couldn't blame them for expecting Father Keenan, who claims reverence for the man (whether or not he ever existed) who delivered the Sermon on the Mount, to address their shock and grief. That he did, with this tidbit:
I presume that the same number would thank the church for the good that was done in those schools. But, of course, that question was never asked. And, in fact, we're not allowed even to say that good was done in those schools. I await to see what comes to my inbox.
Now tell me, who can possibly follow up someone who says "good was done" in schools where native children were isolated from their families and cultures, and stripped of their customs, language and spiritual beliefs? Of course: someone who realizes there was "blame" and "very fine people" "on both sides." Such a man no doubt understands that there is the "flip side" to every story: the technological innovations of Nazi Germany, the Mafia's eradication from Havana under Castro, and the sudden drop in crime rates 20 years after Roe v Wade. Oh, wait, he can't mention that last one in a Catholic parish, can he? But at least we can rest assured that good will be done under his leadership, whether or not we acknowledge it.
That is, as long as he stays out of jail.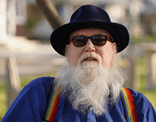 Bruce Gerencser, 65, lives in rural Northwest Ohio with his wife of 44 years. He and his wife have six grown children and thirteen grandchildren. Bruce pastored Evangelical churches for twenty-five years in Ohio, Texas, and Michigan. Bruce left the ministry in 2005, and in 2008 he left Christianity. Bruce is now a humanist and an atheist.
Connect with me on social media:
You can email Bruce via the Contact Form.
Your comments are welcome and appreciated. All first-time comments are moderated. Please read the commenting rules before commenting.