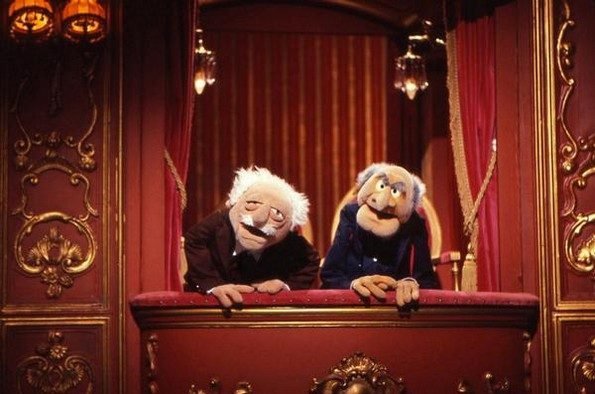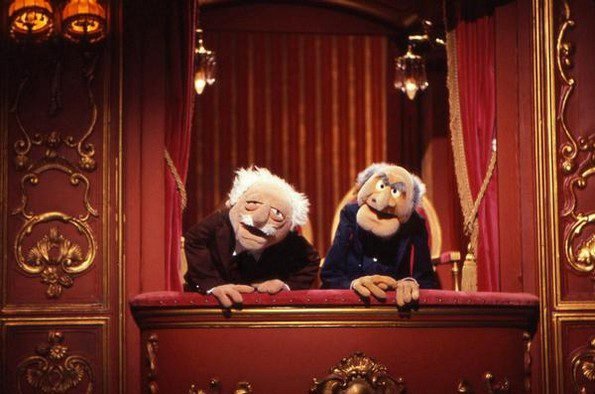 Today, I received the following email from a Christian man named Wesley. It is one of the most assumption-filled emails I have ever received. Based on the server logs, I suspect Wesley is a follower of Independent Fundamentalist Baptist (IFB) evangelist and pastor C.T. Townsend. So what's with Townsend's followers, right?
I have written several posts about Townsend:
As you shall see below, Wesley makes all sorts of assumptions about me, none of which are true. My response is indented and italicized.
My question is serious and before you reply with a long rant, I would like you to know that as stated before it is at the heart "serious" and I would appreciate a serious reply.
I can't read Wesley's heart, so all I can do is respond to what he has written. I am not a mind reader. I have no way of differentiating between a "serious" and not serious email/comment. Instead, I respond to what people say. Sometimes, I give people the "Bruce Gerencser Treatment." I make no apology for doing so. One of the great things about leaving Christianity is that I no longer have to fake play-nice to people. Attack me personally or shit on my doorstep, and I will likely give you a shellacking. Ask a thoughtful, honest question, and I will respond in kind.
Not and angry and aggressive reply reflecting your hatred but with respect as I will in no way show you disrespect.
Wesley assumes I am angry and filled with hatred. He mistakes passion and directness for anger. He mistakes disagreement for hatred. How many times do I need to say that I am not, by nature, an angry, hateful man? Can I become angry? Sure, I am human. That's said, I am generally a pleasant, happy man — even though I live with debilitating sickness and pain.
Question: If you hate God, Christianity, etc. then why do you have an overwhelming desire to disprove, attack, undermine etc if you will, something that you believe is a fallacy or fantasy? As many other atheists do the same thing I always pondered this.
Wesley wrongly assumes I hate God. I don't. People read my post, Why I Hate Jesus, and they conclude that I "hate" God. Such people fail to understand the nuance and context of this post. If Wesley is basing his assumptions about me on that post, I hope he will re-read the article and think about what I am actually saying. Try harder, Wesley, try harder.

I am an agnostic and an atheist. As an atheist, I believe there is no God. Based on the available evidence, I have concluded that the Christian God (Wesley's God) is a work of fiction. Further, I have weighed the central claims of Christianity in the balance and found them wanting. Thus, I don't "hate" God. In fact, it would be silly for me to hate God or any other fictional being. Imagine me saying I hate Santa Claus or the Easter Bunny. Silly, right? So it is with God.

What I DO hate is Fundamentalist Christianity. Hopefully, Wesley understands what I am saying here. I hate what Fundamentalist Christianity does to people. I hate the psychological (and, at times, physical) harm it causes. Simply put, Fundamentalist Christianity hurts people. Who are the people behind the culture war? Who are the people behind attempts to turn the United States into a theocracy? Who are the people trying to ban abortion and force LGBTQ people back in the closet? Who are the people who demand prayer and Bible reading in public schools? Who are the people who want to regulate what people do in the privacy of their bedrooms? Who are the people who want preferential treatment for their religion? Need I go on? Fundamentalist Christians, that's who.

As long as Fundamentalist Christians do these things, I intend to push back. Are Wesley and others like him willing to "live and let live"? Of course not. There's no king but Jesus, Evangelicals say, and as long as they keep trying to make Jesus the ruler and king over all, I intend to fight back.

The stated purpose of this blog is to help those who have questions and doubts about Christianity or who have left Christianity. My target audience had NEVER been committed followers of Jesus. Therefore, I limit my interaction with such people to responding to their emails and comments.

I am just one man with a story to tell. Unfortunately, it seems that Wesley doesn't want me to tell my story. Evangelicals have blogs, websites, churches, and parachurch ministries, all of which are used to preach the gospel, evangelize, and tell their stories. I assume Wesley thinks this is fine. Why, then, should atheists and agnostics not do the same? I think my beliefs and values are superior to Christianity. So why wouldn't I want to share them?

Wesley thinks I have an "overwhelming desire" to attack God/Christianity/Bible. Nothing could be further from the truth. I am retired. Writing for this blog is my "job," but it's not the sum of my life. First, I am quite sick. Last night, I had my worst bout of pain — ever. Quite frankly, I wanted to die. I was flopping and thrashing on the bed, trying to find a way to lessen the pain. Nothing worked, including narcotics, NSAIDs, and potent muscle relaxers. I finally took my pain to the living room, hoping not to disturb Polly's sleep further. She was, of course, worried. Today, I am tired and weak, but thanks be to Loki, my pain is not as bad. At no time last night did I think about God/Christianity/Bible/atheism. Sorry, Jesus ain't that important to me.

However, the people who read this blog ARE important to me. I know that every day someone, maybe lots of someones, will find help through my writing. I know that what I do matters.

I have six grown children and thirteen grandchildren. I am an avid Cincinnati Reds, Cincinnati Bengals, and Ohio State fan. I am a Lionel Trains collector. I am a photographer. I love to take road trips and eat out. And most of all, I am married to the most awesome woman in the world.

I hope Wesley understands that he has a truncated view of my life; that I don't sit around all day raging against God. Tomorrow, my oldest son and his girlfriend are taking Polly and me to Cincinnati to watch the Reds play the Chicago Cubs. On Sunday, our youngest son and fiancée are hosting a family party. Hopefully, I get to see all of my children and grandchildren. I'm sure I will have nary a thought about God/Christianity/Bible/atheism.
If we are all going back to the dirt and there is nothing after then why bother? It seems that if Christian's are wasting their time then would it not be, in the same sense, of equal and mutual regard concerning the plight of a zealous atheist?
Is Wesley saying that without his peculiar God that his life would not have meaning or purpose? Is he saying that non-Christians (most of the inhabitants of earth) have empty lives? Is he saying that the only reason his life matters is because the Bible says God will reward him after death?

Yes, death is the end for all of us. Yes, the afterlife is a myth. But, these facts don't negate the fact that we DO have THIS life; that we are blessed to be among the living. Just because I will die (sooner than later) doesn't mean that the present doesn't matter. It does. You see, I care about others. I genuinely want what's best for them. I want my children and their families to have better lives than I had. I want to see them prosper and live in peace. I want to help make the world a better place to live. I even want Wesley to have a good life.

I don't believe I have ever said that Christians are wasting their time by practicing their religion. I am a proponent of free speech and freedom of (and from) religion. That said, I do think that Evangelicals are wasting their time trying to evangelize atheists. Thousands of Evangelicals have tried to win me to (or back) Jesus since 2007. I am not a prospect for Heaven, and neither are the unbelievers who read this blog. Thus, when Evangelicals continue to preach at us and attempt to use worn-out, lame apologetical methods, they are wasting their time.
If you just want to live then just live right?
Sure, but as long as Fundamentalist Christians psychologically (and, at times, physically) harm others, I can't and won't just sit by and do nothing. As long as Evangelical preachers sexually molest children, rape teenagers, and take sexual advantage of people, I will speak out, publicizing their abhorrent behavior for all to see. As longs as racial minorities, LGBTQ people, and non-religious people are marginalized and harmed, I will fight back.

"Live and let live" is a grand objective, but as long as we live in a world where religious zealots, bigots, and racists harm others, I can't ignore what's going on around me. This was true when I was a Fundamentalist Christian, and it is true now.
I hope you will reply but if you feel an overwhelming need to vent or otherwise… please refrain from doing so as I am TRULY seeking and want no part of an agenda. With warm regards and wishing you to have a wonderful day, Wesley.
For some reason, Wesley wants to control what I say or how I respond to him. Sorry, dude, the moment you hit "send," you lost control of my response. You could have just asked a question, sans the subtle attacks on my character. Instead, you chose to do otherwise, thus my response. I believe I have answered you fairly, openly, and honestly. If you view my response as angry or hateful, that's your problem, not mine.

I hope I have adequately responded to your assumptions and questions. If not, please let me know.
Saved by Reason,

My editor, Carolyn, often helps me out by answering emails. Unbeknownst to me, she was writing an answer to Wesley at the same time I was. Her answer appears below:
Wesley,
I am Bruce's editor and I often help him stay abreast of his email, so I am answering you. No rant, no anger, no aggression, and I am taking your question seriously.
I think you read Bruce wrong. He has no hatred, except for the abuses that take place in Evangelical churches. Bruce does not hate God, nor does he hate Christianity. Let's address the "god" thing first: Bruce does not believe in god – any god. It's pretty hard to hate something you don't believe exists. Santa Claus, the tooth fairy, leprechauns, gods – they all fall into the same category. They are mythical beings and Bruce neither hates nor likes, because they don't exist.
Now to Christianity: As you probably know, Bruce was a part of Christianity for more than 50 years. When he left Christianity, and subsequently deconverted, he didn't leave in a rage of anger, but it was probably more like with a broken heart. He searched over 100 churches looking for one that followed the tenets of Jesus. Instead he found churches that were more wrapped up in themselves and who only paid lip service to Jesus and Christianity.
Now, as to what Bruce hates: he hates the sexual and psychological (and sometimes physical) abuses that take place in IFB churches – he was a pastor of various IFB churches for 25 years, so this is where his heart was and where he has the most knowledge. He also hates abuses in other churches, but focuses his writings on IFB churches because they are the ones he knows best. He hates the pastors that engage in abusive conduct. This is why he write his Black Collar Crime series, because he believes it is important that everyone knows and understands that pastors are not "Men of God," and are not above everyone else, nor are they above the law, but that they often engage in conduct that makes them the lowest of the low.
He also hates the "under the blood" philosophy, which allows malefactors to escape responsibility for their wrongdoings by sweeping it all under the rug, claiming that whatever they did before they were saved doesn't matter. Indeed, they often keep on engaging in egregious conduct after they were saved, believing that all they have to do is get saved again and all is forgiven.
You asked, "If we are all going back to the dirt and there is nothing after then why bother?" Bruce takes a humanist approach to life. Among other things, he works every day to be kind to others. And when he fails, he is quick to own his failure and to apologize to the person to whom he was unkind. Indeed, here is advice that Bruce gives to readers on his About page:
You have one life. There is no heaven or hell. There is no afterlife. You have one life, it's yours, and what you do with it is what matters most. Love and forgive those who matter to you and ignore those who add nothing to your life. Life is too short to spend time trying to make nice with those who will never make nice with you. Determine who are the people in your life that matter and give your time and devotion to them. Live each and every day to its fullest. You never know when death might come calling. Don't waste time trying to be a jack of all trades, master of none. Find one or two things you like to do and do them well. Too many people spend way too much time doing things they will never be good at.

Here's the conclusion of the matter. It's your life and you best get to living it. Someday, sooner than you think, it will be over. Don't let your dying days be ones of regret over what might have been.
Carolyn
She knoweth me well. Carolyn is known in our home as my "other wife." 🙂