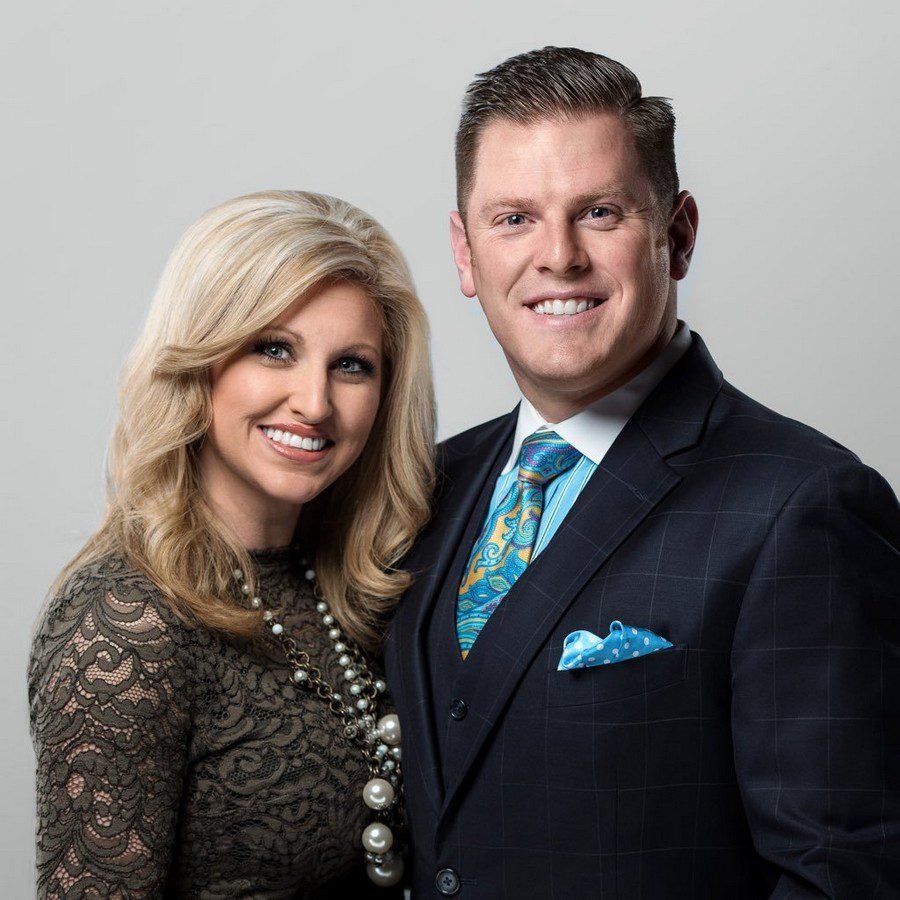 C.T. Townsend is an Independent Fundamentalist Baptist (IFB) pastor and evangelist located in North Augusta, South Carolina. In 2019, Townsend became the pastor of Victory Baptist Church in North Augusta.
I have written three posts about Townsend:
In the eyes of some of Townsend's followers, he is a demigod, a man of God who must be defended at all costs. As I showed in my previous posts, some of Townsend's devotees are vitriolic and hateful. Townsend likely knows about my writing. My posts show up first page in Google Search. I suspect that this why my posts about him attract so much attention from loving, kind devotees of his. Townsend has made no effort to stop his attack dogs, so I assume he is okay with their defenses of his preacher virginity.
Over the weekend, I received the following email from yet another Townsend follower. I am starting to think that Townsend is a cult leader. Naw, just typical IFB behavior.
William, a Baptist preacher, had this to say (all spelling and grammar in the original):
I believe the Great White Throne judgement will be much worse for people like you. I am glad there is enough grace and mercy in GODs salvation plan for people like you. The BIBLE says YOU will be judged with the same judgement that you judged CT Townsend with. I have seen myself 100s of people accept CHRIST UNDER HIS GREAT HOLY GHOST PREACHING I don't believe you have a clue what that is. You may be an atheist now but when you get to this judgement I promise you Will Not be an atheist. I wont be at this judgement but I would love to watch people of great intellect like Darwin and you bow before a 3 times HOLY GOD and CONFESS JESUS AS THE ONLY BEGOTTON SON OF GOD. How you can look at GODs beautiful creation and believe there is no creator is beyond me. The BIBLE says to TOUCH NOT mine anointed. Be careful brother you are walking on dangerous ground. You know nothing about CT Towsend. The life He lives and what He says proves what's in His heart I don't know you but THE BIBLE SAYS Out of the abundance of the Heart the mouth speakerth What you say about GODs man exposes who You Are ! It's funny to me that a child of satan thinks he's so smart that he can judge a Great Man of GOD like CT Townsend. I will leave you with this Bible verse The FOOL hath said in his heart There is no GOD. THE BIBLE IS NEVER WRONG. I wouldnt be in your shoes for all the world's riches you may have years of experience but that means nothing when you've never been born again . I am a Baptist preacher and have been a lot of years and there is absolutely nothing you can teach me. But there is a Whole lot I could teach you. But you will learn soon enough you expect respect from Christian's really ?? You can run down our savior our indewller and God himself and you want respect. Talk to other atheist maybe they will ! Lol !
Just another day in Bruce Gerencser's inbox.
While I was working on this post, I received a comment from a follower of Townsend (who says she's not a "follower" of Townsend, but commented on a post specifically about him) named Dedra McCoy:
Jesus Loves You even though You Don't Believe in Him. My Prayer is that You find The Truth. I would rather take my Chance in believing in Heaven and hell. I definitely don't want to take a chance going to hell. I'm Church of God, and I have experienced The Holy Spirit. Jesus is the Meaning of True Love. I Love You and Pray that You find God in Your life.
Bruce Gerencser, 66, lives in rural Northwest Ohio with his wife of 45 years. He and his wife have six grown children and thirteen grandchildren. Bruce pastored Evangelical churches for twenty-five years in Ohio, Texas, and Michigan. Bruce left the ministry in 2005, and in 2008 he left Christianity. Bruce is now a humanist and an atheist.
Connect with me on social media:
Your comments are welcome and appreciated. All first-time comments are moderated. Please read the commenting rules before commenting.
You can email Bruce via the Contact Form.